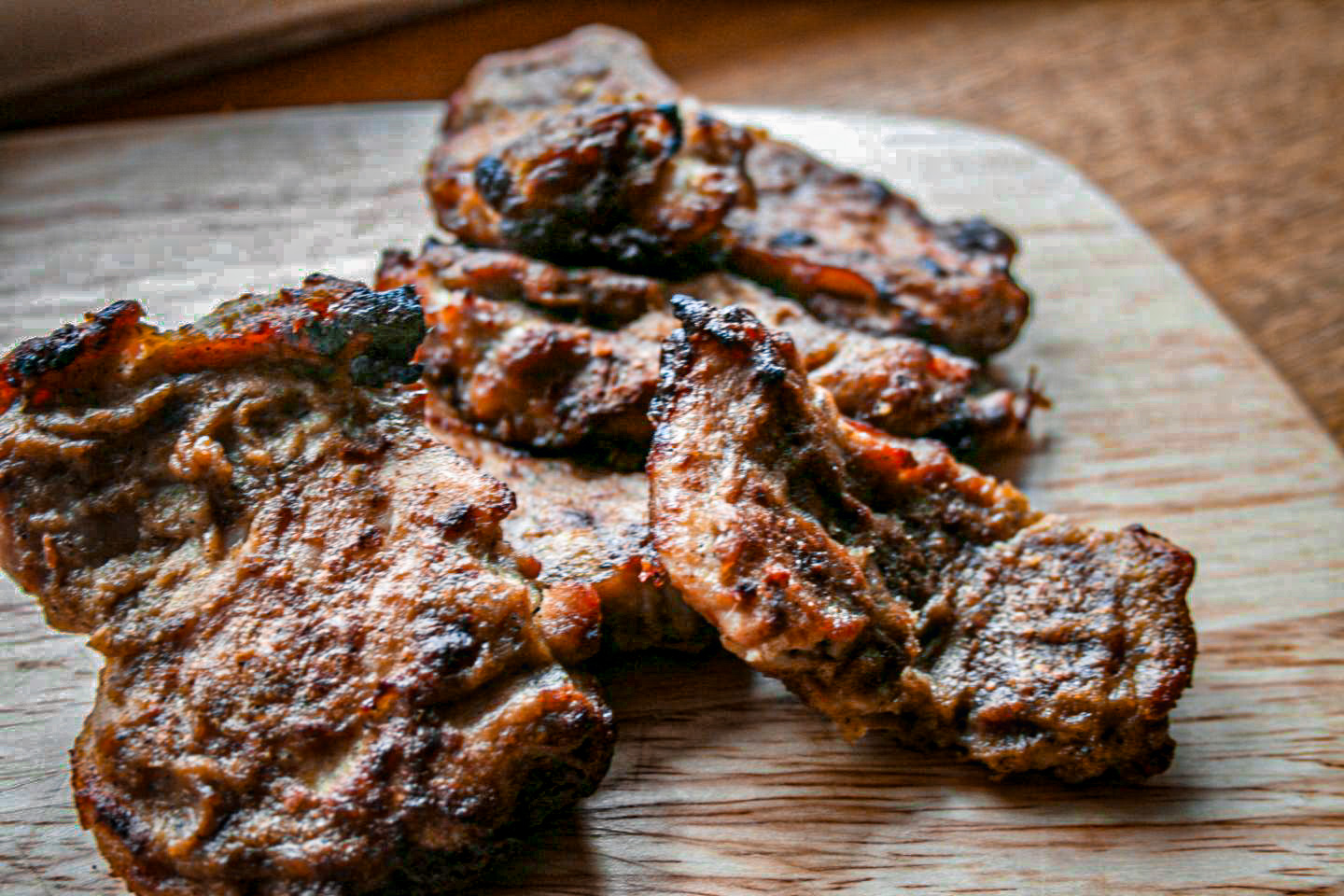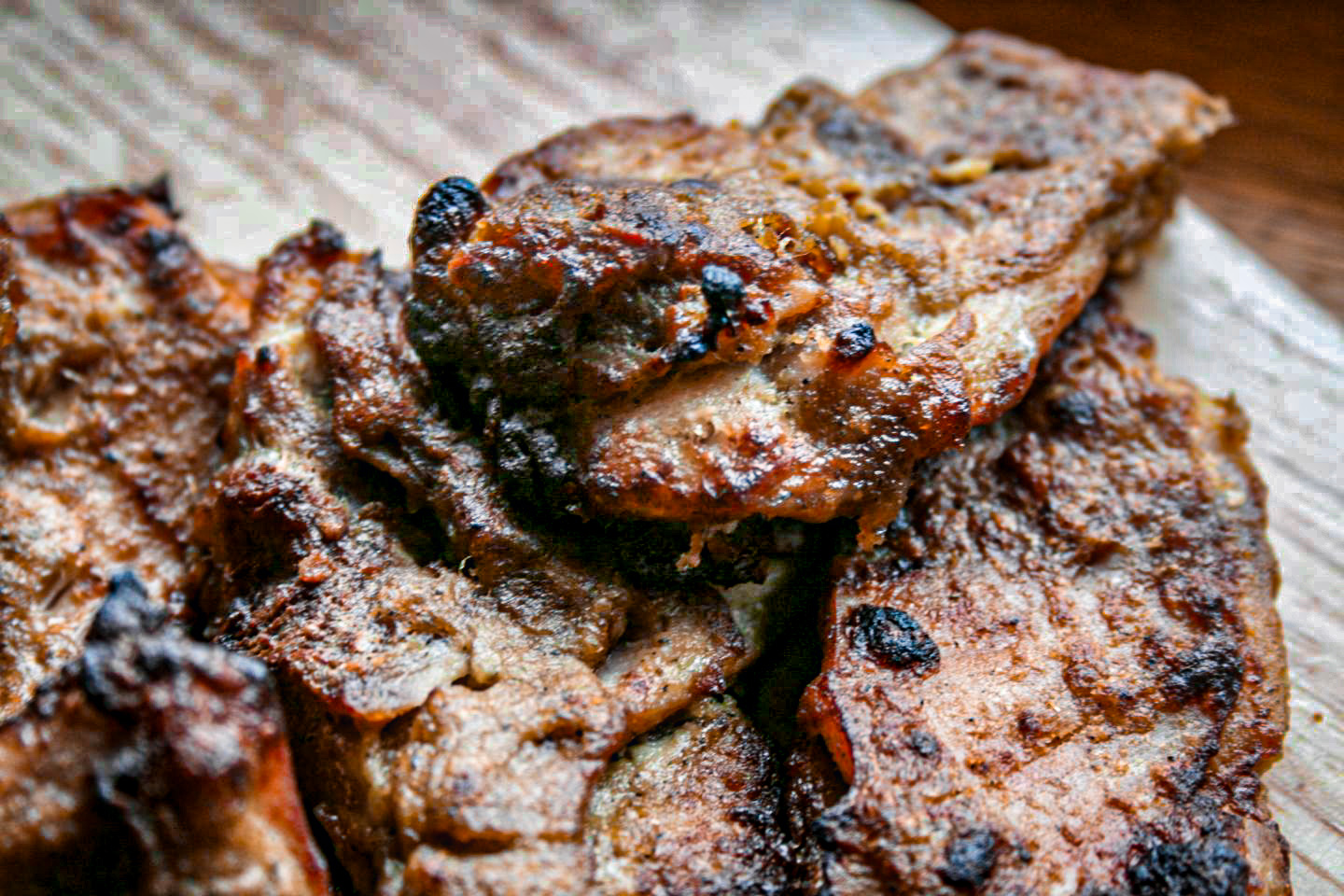 If you say that Ghanaian grilled chicken tastes the same as any other type of grilled chicken then you are mistaken! The unique smokiness and spiciness of this charred dish allows it to stand out among its grilled chicken counterparts. Without a doubt, this is one of the best ways to cook chicken and no other recipe (in my opinion) can ever match up to this one. (Yes I am that confident!).
As usual, I had to find a way to make the recipe a bit healthier and lighter for you guys so instead of using the usual skin-on chicken pieces, we used tender boneless skinless chicken thighs. You can get these from most supermarkets and they are so delicious and succulent! You wouldn't even notice the lack of bone or skin on them. You can also use chicken breasts or turkey.
Without further ado, here's the recipe:-
Succulent Ghanaian Oven-Grilled Chicken
Ingredients
6

boneless, skinless chicken thigh pieces

1/2

white onion

1

large scotch bonnet pepper

2

tablespoons of ginger puree

3

cloves of garlic

1

all-purpose seasoning cubes

1

tablespoons of extra-virgin olive oil

50ml

water to blend
Instructions
Preheat your oven to 200*C.

Simply put all your ingredients into a blender and blend to make the marinade.

After you wash your chicken, pour your marinade over it and let it soak in for 1 hour or overnight.

Put your chicken on a baking tray and place in the oven for 20 minutes.

Flip over your pieces and leave in for another 5 minutes.

Increase the temperature of your oven to 250*C and let your chicken char for 5 minutes.
You definitely have to give this recipe a try!