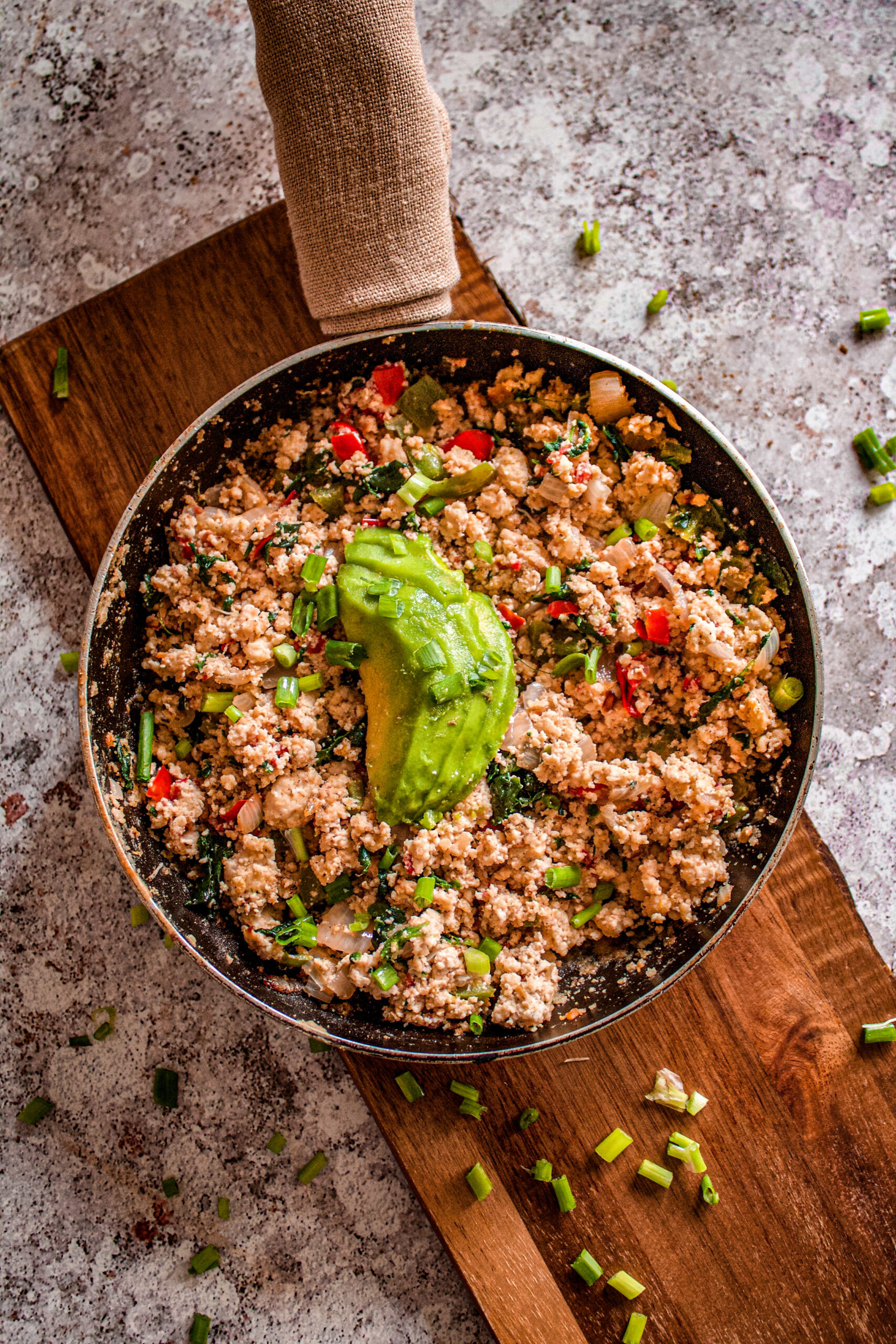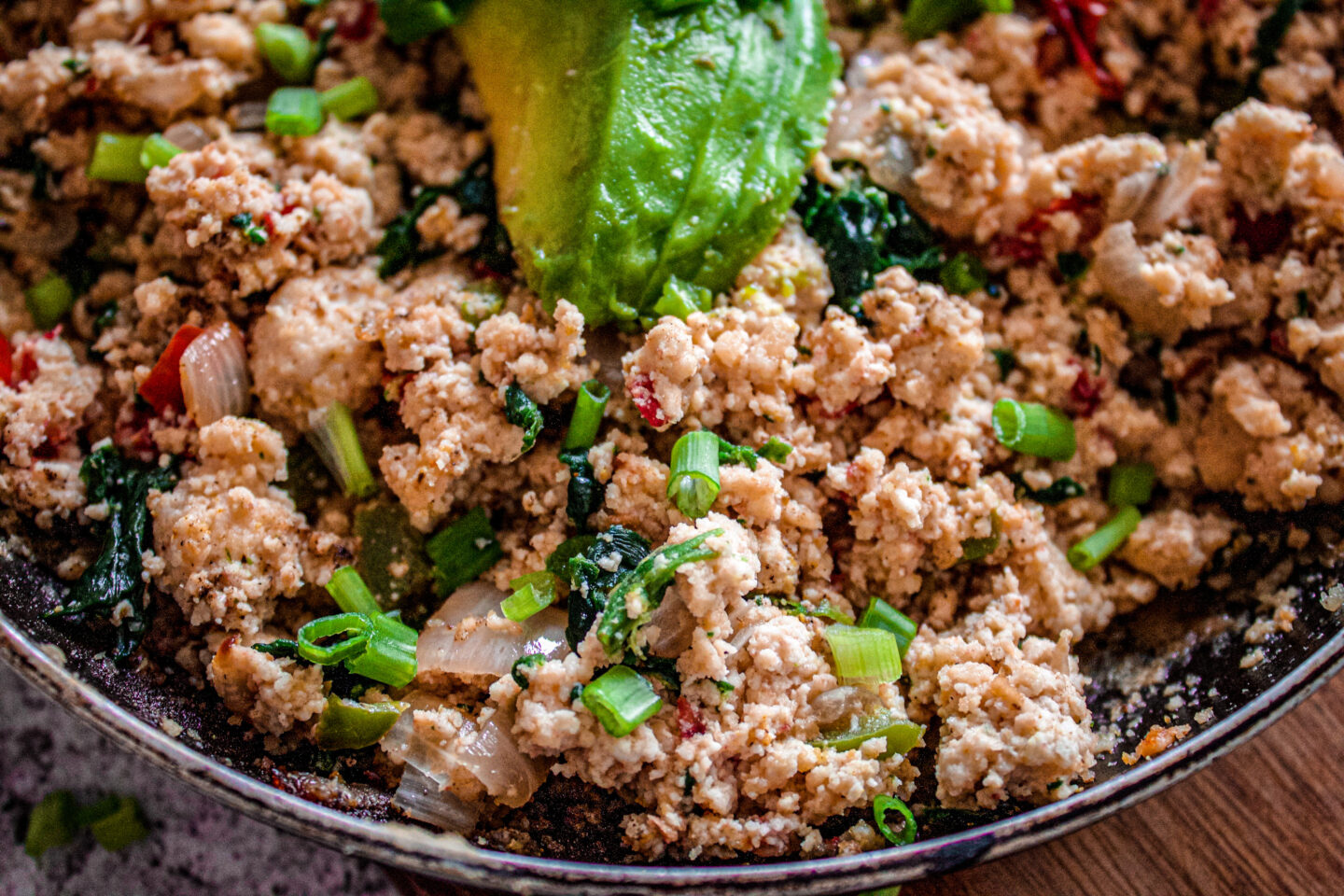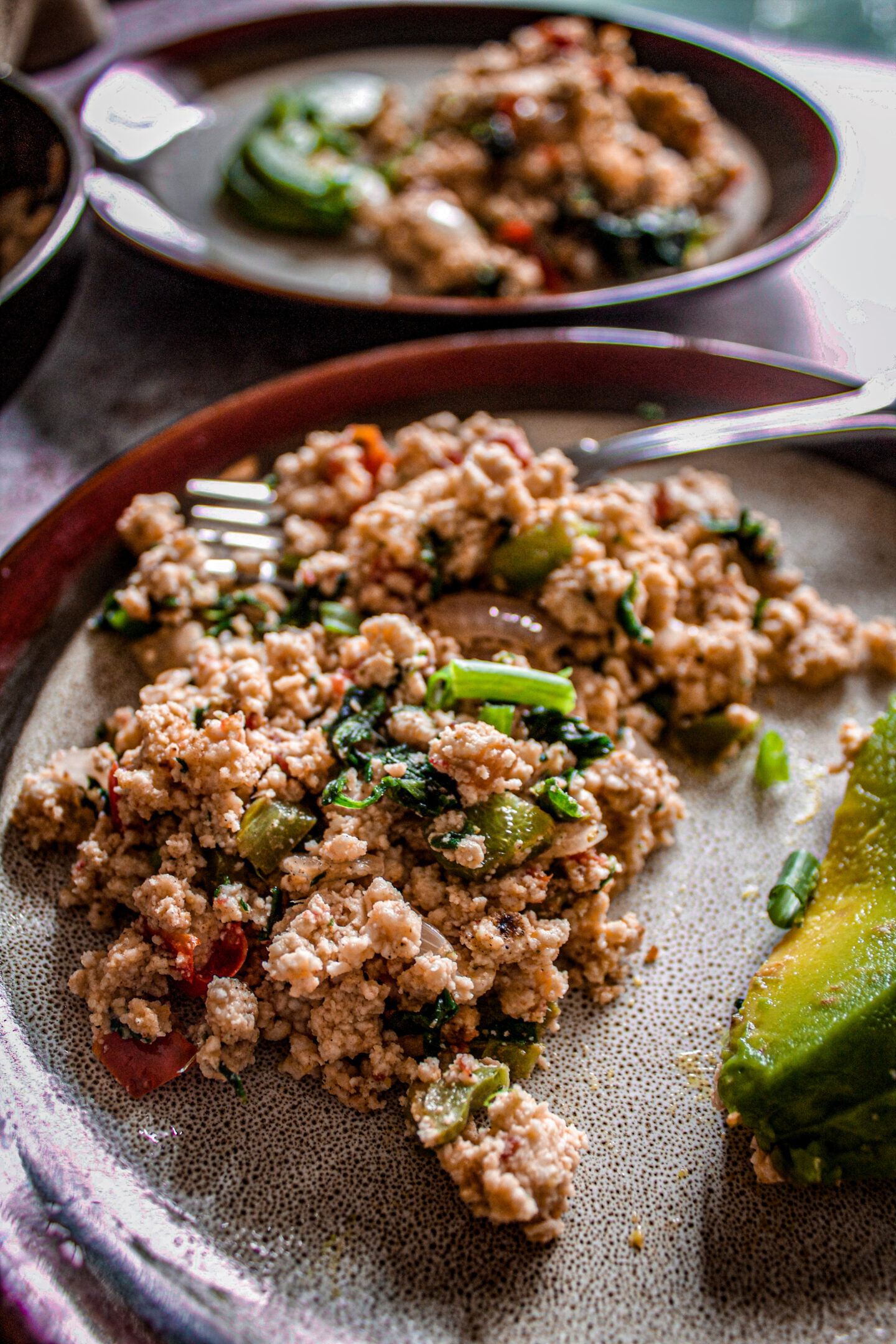 Vegan alternatives to our favourite foods are springing up globally. In the egg world, tofu has been used as the ultimate scrambled egg alternative as it is high in protein and can be flavoured to any taste.
In Africa or rather in Ghana, in particular, I've found it difficult to find tofu in grocery stores and when I do find it, it's way too expensive to justify spending on! I'm not even vegan but if I wasn't willing to spend a lot of money on tofu then I'm pretty sure my vegan mates face the same challenge.
I got thinking, as I always do with my recipe development, and tried to come up with a locally accessible alternative and then it hit me! Egusi!
Egusi and its Health Benefits
Egusi is a powdered plant-based food made from melon seeds. Across Africa it is typically used in soups and stews such as kontomire stew in Ghana and egusi soup in Nigeria. The beauty about it is that during cooking, it crumbles into an egg-like texture and when seasoned well is absolutely delicious! Egusi is also high in antioxidants and many vitamins and minerals that have many health benefits such as the ability to regulate blood pressure, boost memory, control diabetes and have healthier, glowing skin! Moreover, you can find egusi easily in African stores globally.
So, yes! I took on the challenge and created an African vegan scrambled egg alternative which I feel everyone needs to try! Please note, however, that due to egusi's non-neutral taste, you may have to season it quite a lot to your preference. Regardless, this is a delicious and healthy plant-based alternative to eggs that can certainly become an everyday staple.
Meal Prep Tip
You can easily make a big batch of this, store it in the fridge and microwave when ready. This can be eaten within up to 4 days if stored in an airtight container.
Veggie Egusi Scramble
Ingredients
6

heaped tablespoons of egusi powder

About 5

tbsp of water (quantity will vary)

More water for cooking

Salt to taste

3 garlic cloves

Black pepper

1

green bell pepper

2

Tomatoes

Oil

1

red onion

2

handfuls baby spinach/chopped spinach
Instructions
Chop up your onion, tomatoes ad bell pepper and sauté in a pan with 1 tbsp oil and a pinch of salt. When cooked put to the side.

If you are using fresh melon seeds, grind with a bit of water until it is a very thick paste. If you are using egusi powder, add 6 heaped tablespoons to a bowl and add water until it is a very thick mixture. See below. Mix in your chopped/minced garlic, salt and pepper to the mixture.

In a non-stick pan, simmer 1-inch high water.

Add heaped tablespoons of your egusi. (The heaps ensure that the egusi creates large scramble chunks). See below. Cover with a lid and let cook for 2 minutes.

After 2 minutes, break up the now cooking egusi mounds into smaller chunks and add more water if necessary. Cover and cook for a further 2 minutes.

After 1 minute, add 2-3 tbsp of oil to the pan and stir fry the egusi. You will see that it breaks up into scrambled egg-like pieces. Stir and cover for a further 1 minute.

Add your veggies and any other seasoning you like! Add your spinach in the last 1 minute of cooking. Serve with 1/2 an avocado and toast or whatever side you desire.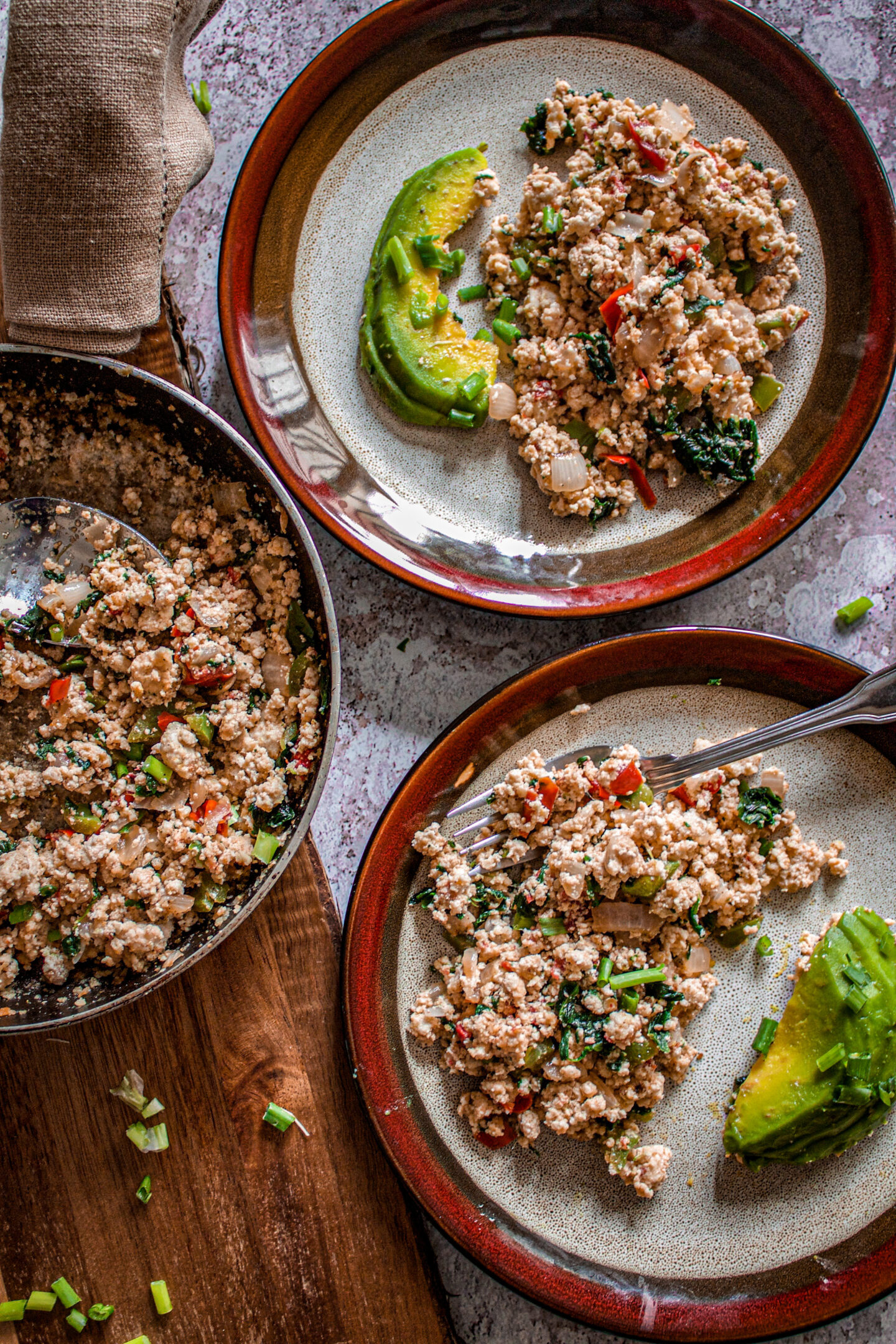 I hope you try this recipe! This creation is one I am super proud of and I believe can become a staple in African homes whether you are vegan or not! Share your thoughts in the comments section below!