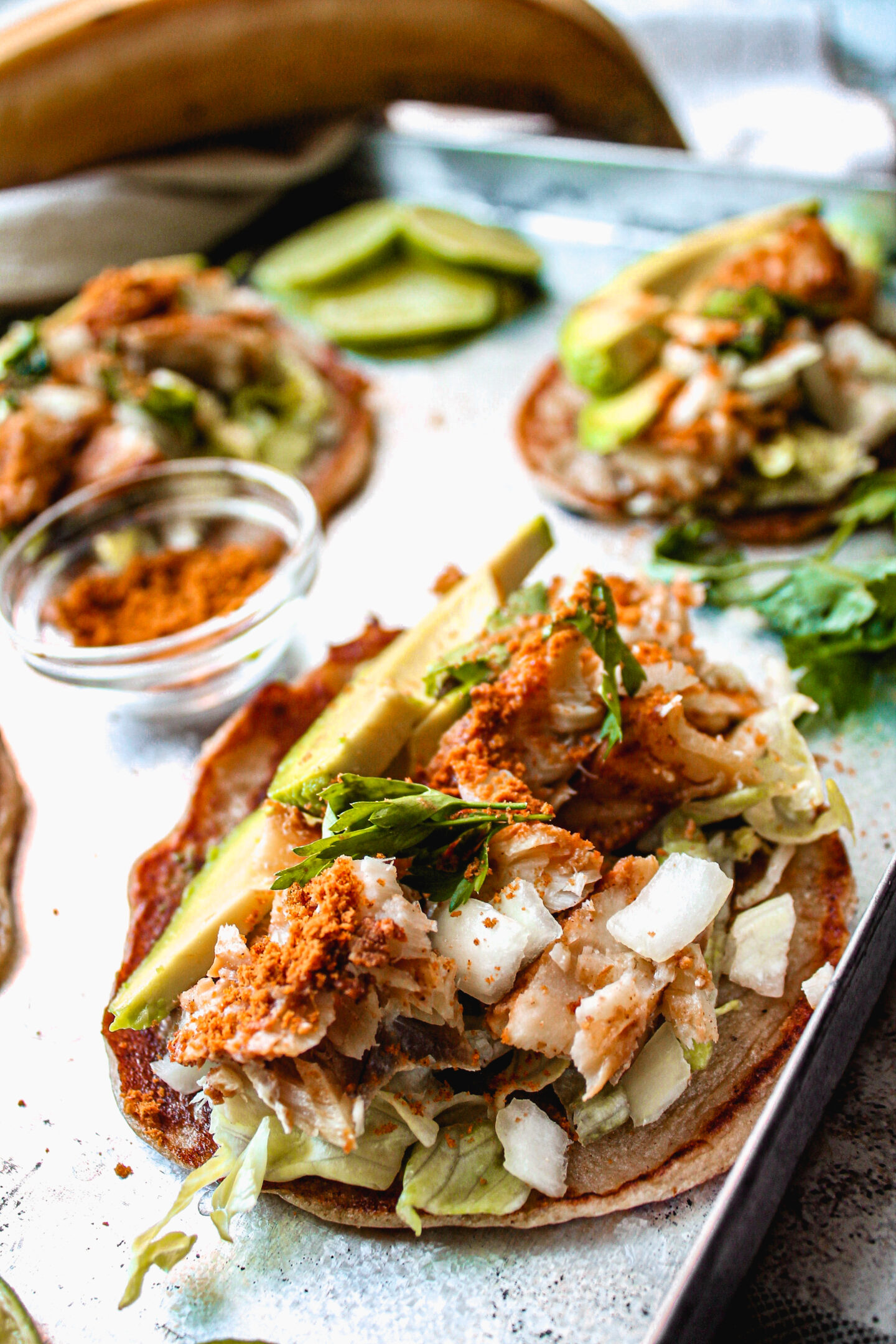 Yes, you read that correctly! We take flavours to the next level here at Best Body Africa! This West-African inspired taco recipe makes the perfect flavour-packed lunch or dinner. 
Tacos are a traditional Mexican food made from corn or wheat taco shells and filled with different types of protein and veggies. This hand-held dish makes for the perfect quick lunch or dinner.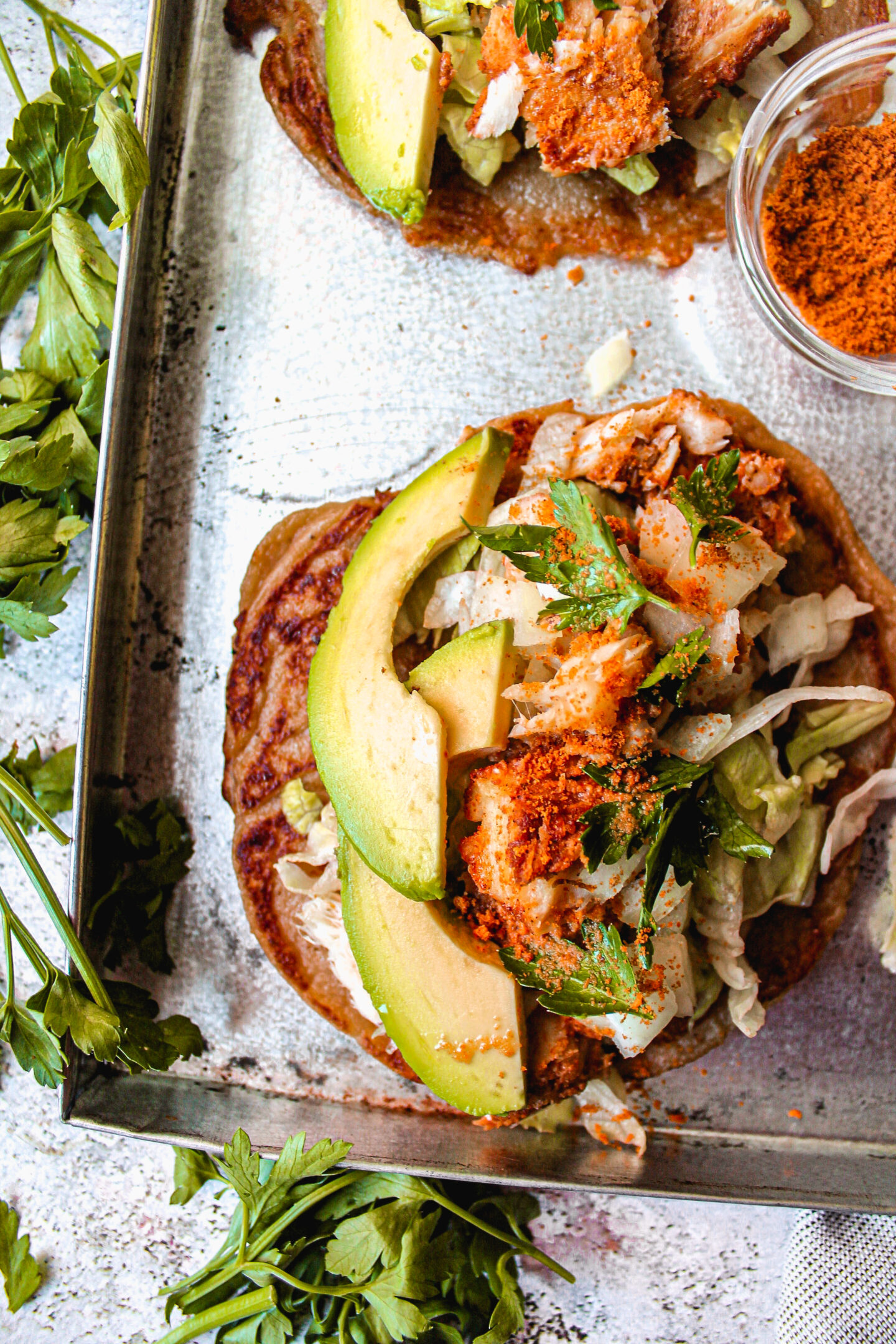 What is suya spice?
Suya is a West-African spice mix made from ground peanuts, chillis, ginger and other spices. It is typically used to marinate meat. 
Where to buy suya?
You can buy suya pre-made or make it yourself. We bought suya pre-made from an Afro-Caribbean store.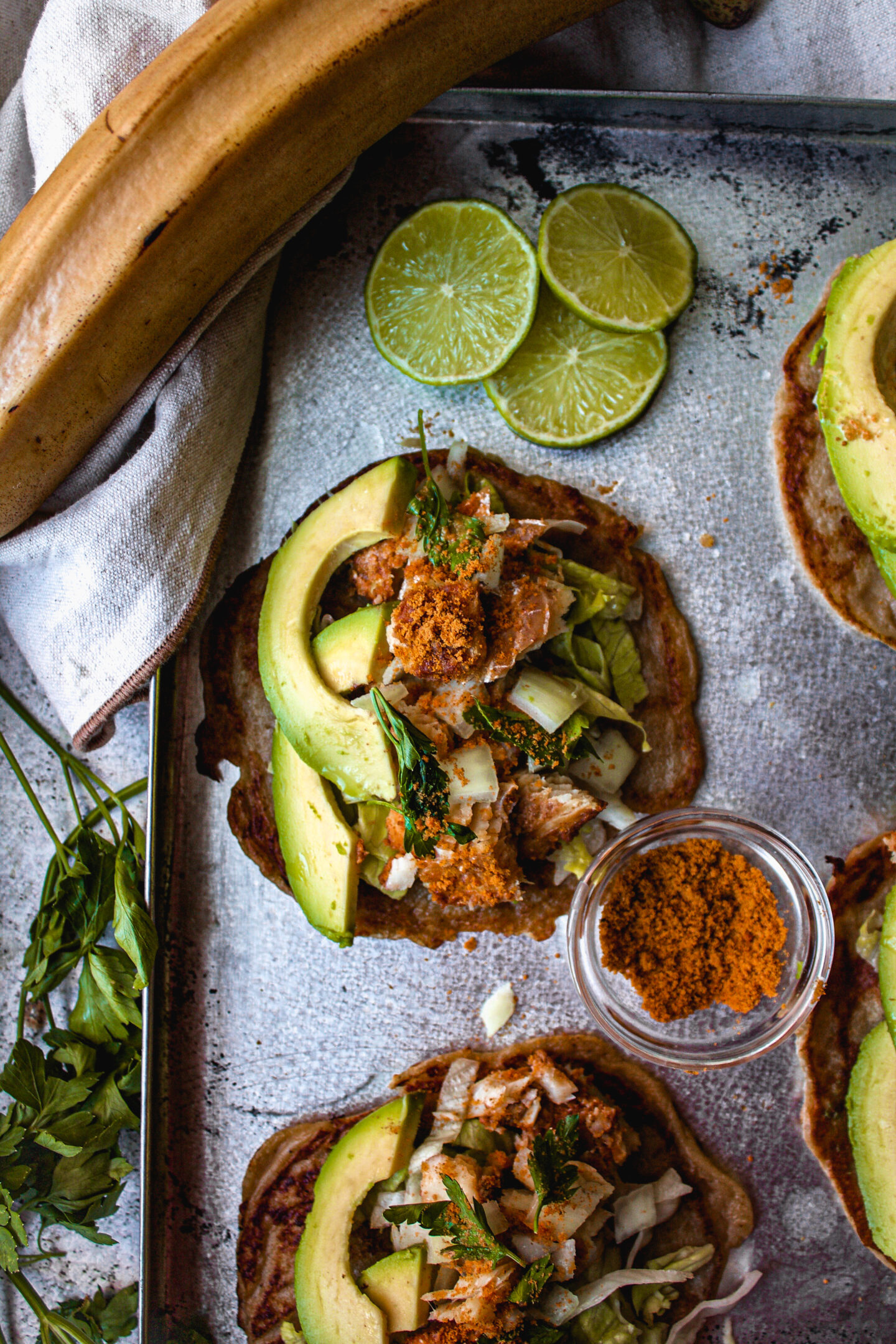 Plantain taco shells
Plantains are a staple across the continent. Plantains are rich in fibre, antioxidants to fight against disease, vitamin C to support immune function, vitamin B6 to improve cardiovascular health and moods which makes sense because plantain can boost anyone's mood! Plantain is absolutely delicious and a long-standing favourite at Best Body Africa! The taco shells are sweet yet savoury and when paired with the delicious suya spiced cod, makes for the perfect hand held dish!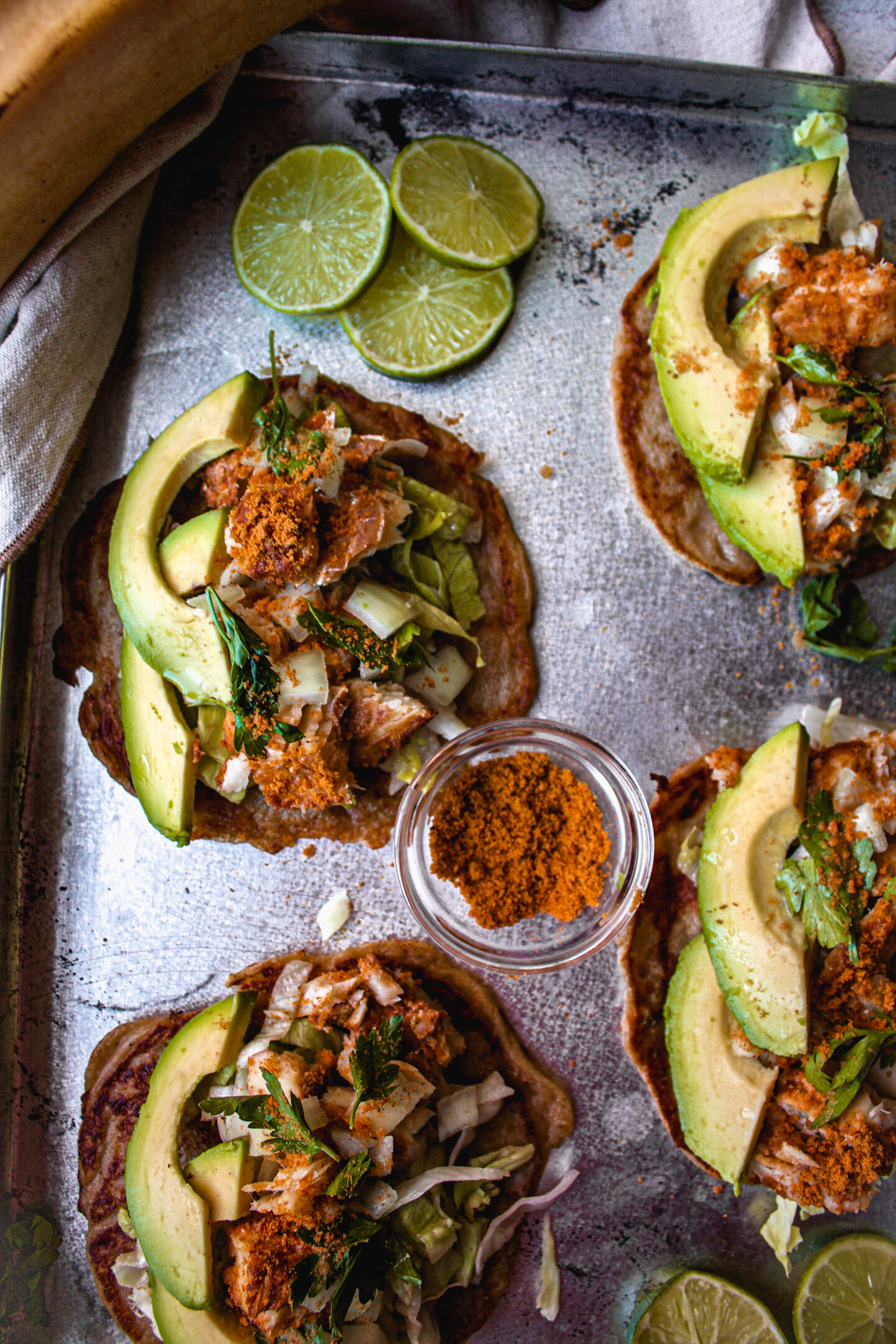 Substitutions
You can use any white fish of your choice. We used cod because it's flaky, fleshy and neutral in flavour making it ready for the addition of the suya spice. 

We added a bit of wheat flour to the taco mixture to help bind together to avoid breaking apart while cooking but you can use any other type of flour of your choosing.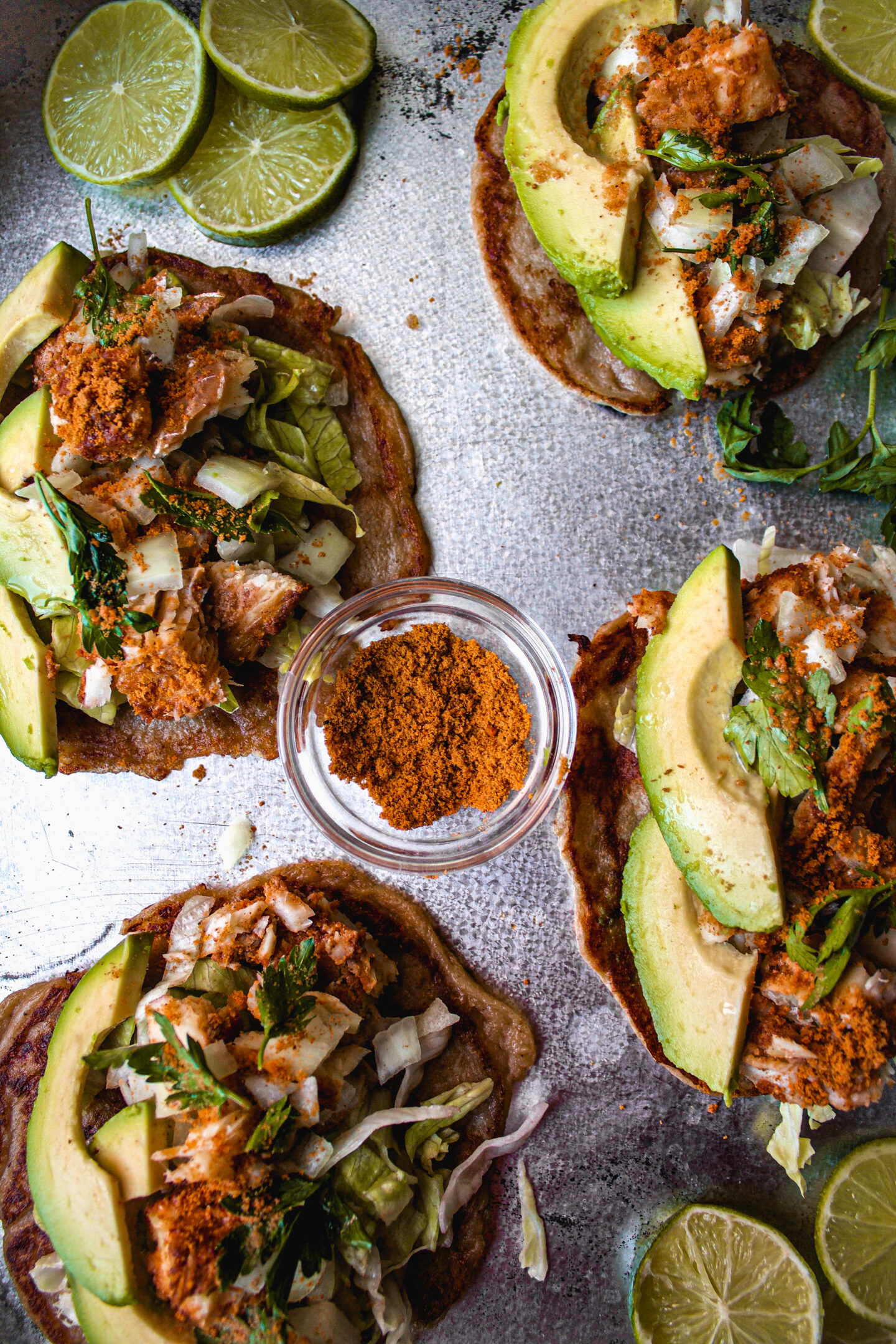 Suya Cod Plantain Tacos
Yes, you read that correctly! This West-African inspired taco recipe makes the perfect flavour-packed lunch or dinner. 
Ingredients
1

plantain

medium

2

tbsp

flour

1/4

cup

water

Salt

to taste

1

white onion

4

oz

cod

1

avocado

medium

2

tbsp

suya spice

2

garlic cloves

1

tbsp

olive oil

1

cup

iceberg lettuce

1

lime

2

tbsp

parsley leaves
Instructions
Season your cod fillets with crushed/minced garlic, suya spice and a pinch of salt. You can leave to marinate for 20 minutes or gill immediately.

Preheat your oven to 170*C fan and bake you cod in the oven for 25 minutes until cooked.

While cooking, to a blender add 1 chopped (blendable chunks), peeled medium plantain, ½ chopped onion, a pinch of salt and water. Blend until smooth.

When blended, add to a bowl and mix in your flour.

To a large frying pan, add your oil and place on a low to medium heat on your stove.

Pour in your blended mixture into small circle shapes to make your taco shells. Cook for about 2-3 minutes on each side until golden on the outside and firm throughout.

Chop your lettuce, parsley and remaining onion into small pieces and your avocado into thin slices.

When your cod is cooked, flake into small pieces with a fork.

To assemble your taco, add lettuce to your taco shell followed by cod, chopped onion, sliced avocado, parsley and the juice of half a lemon.
Notes
Makes 6 taco shells (depending on size)

Serves 2 (3 taco shells each)
Nutrition
Calories:
481
kcal
Carbohydrates:
54
g
Protein:
20
g
Fat:
26
g
Saturated Fat:
4
g
Polyunsaturated Fat:
3
g
Monounsaturated Fat:
15
g
Cholesterol:
24
mg
Sodium:
92
mg
Potassium:
1365
mg
Fiber:
11
g
Sugar:
20
g
Vitamin A:
1714
IU
Vitamin C:
48
mg
Calcium:
67
mg
Iron:
2
mg