These pancakes are made from sorghum, a gluten-free ancient grain popular in African cooking and baobab, a fruit from the African baobab tree.
Baobab contains properties that lower blood sugar, boost the immune system and aid digestion, among other properties. Similarly, sorghum's high-fibre nature means that it serves as a digestion aid, promotes heart health and reduces inflammation, among other benefits.
Together, these nutritious ingredients create a delicious pancake that's light, sweet and delicious!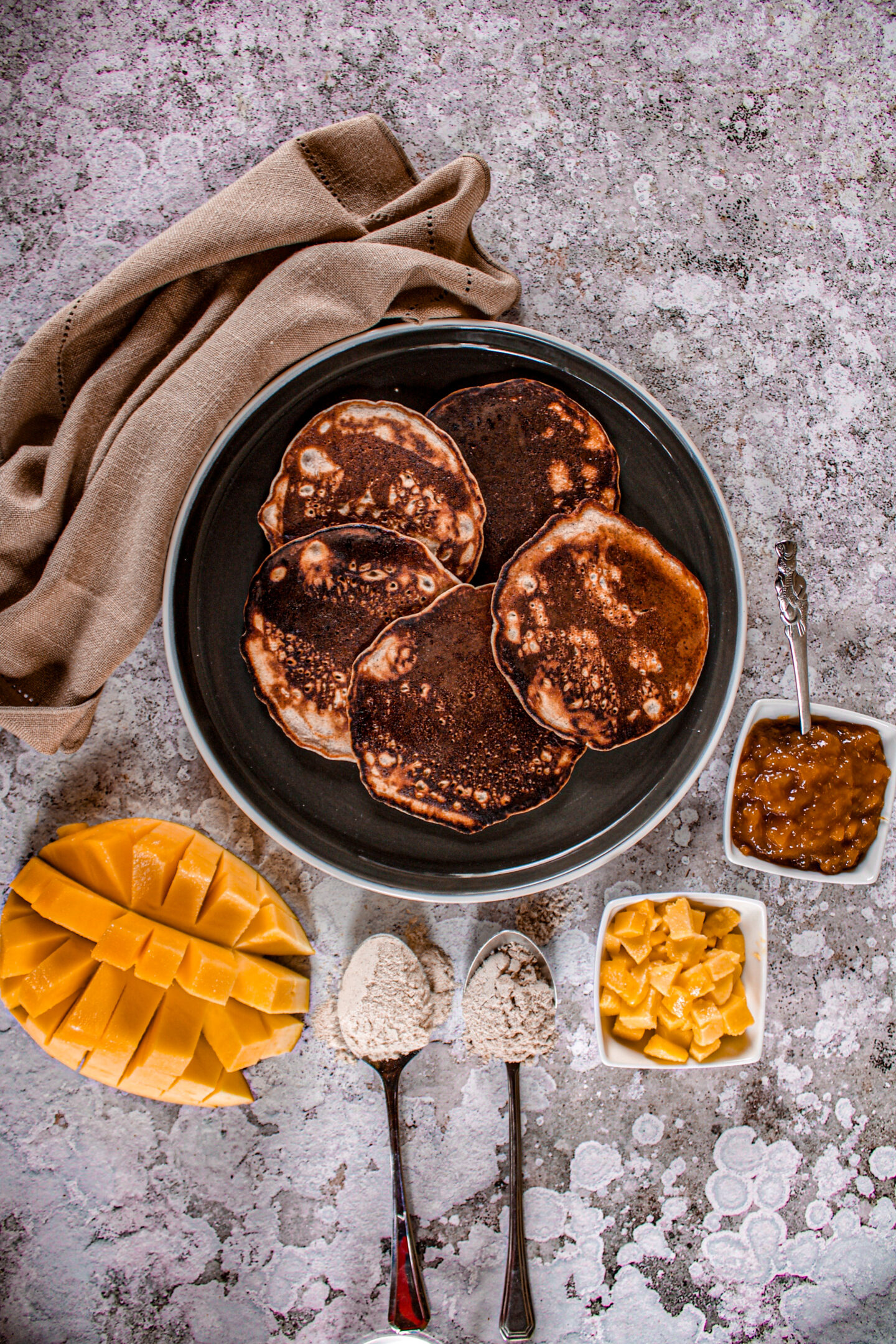 We paired the pancakes with a store-bought baobab and mango spread made by simply crushing and pureeing fresh mango and baobab to create a delicious jam.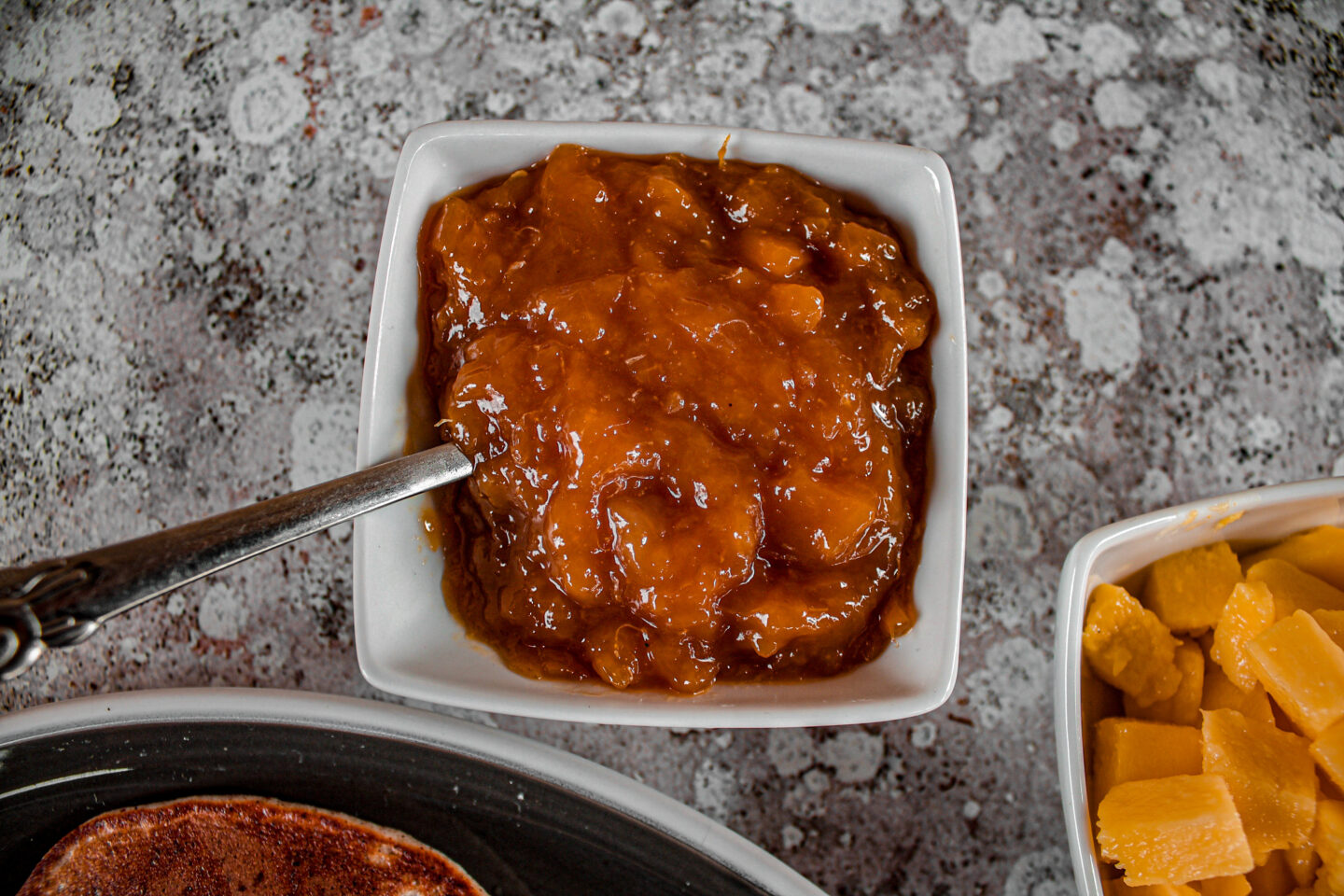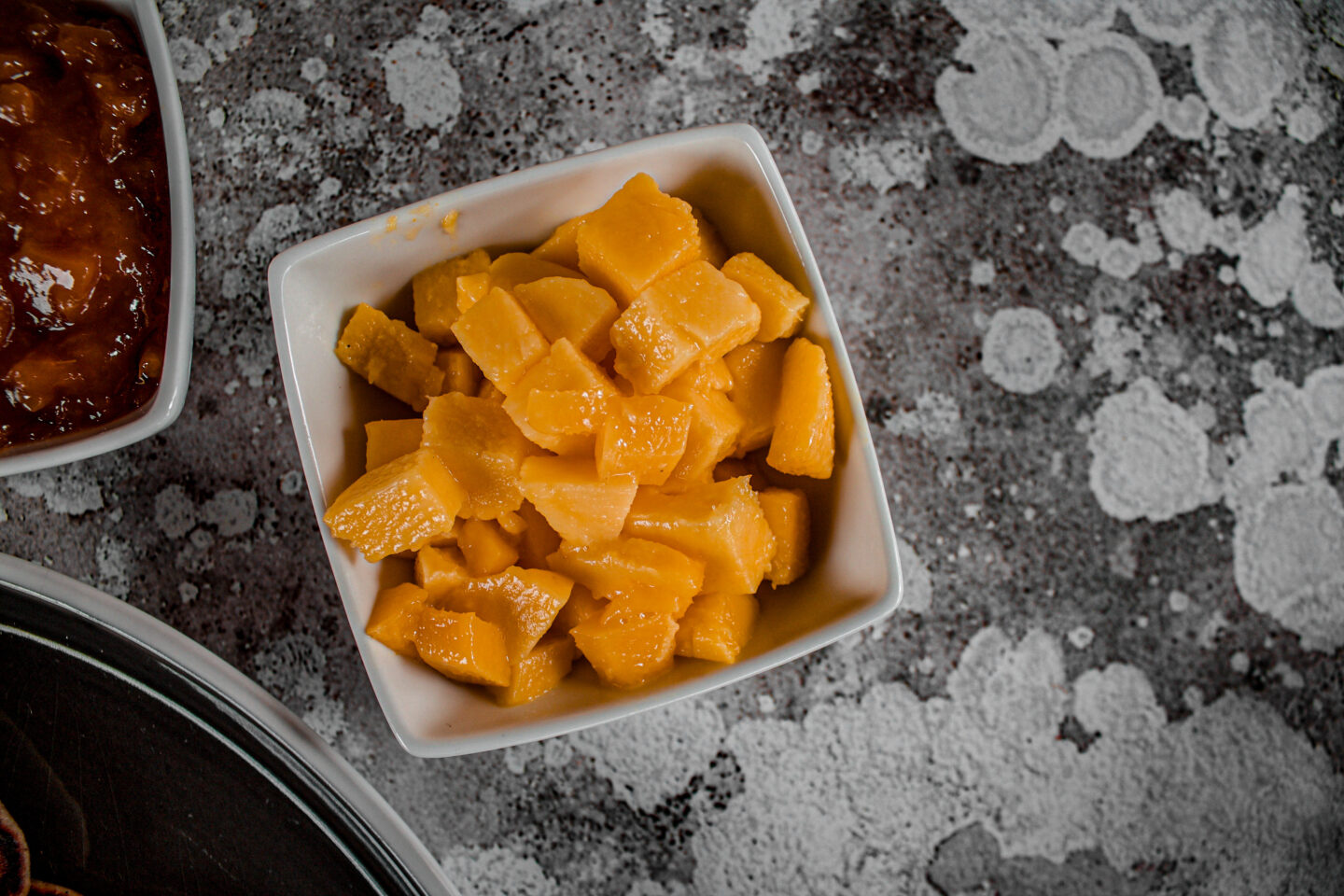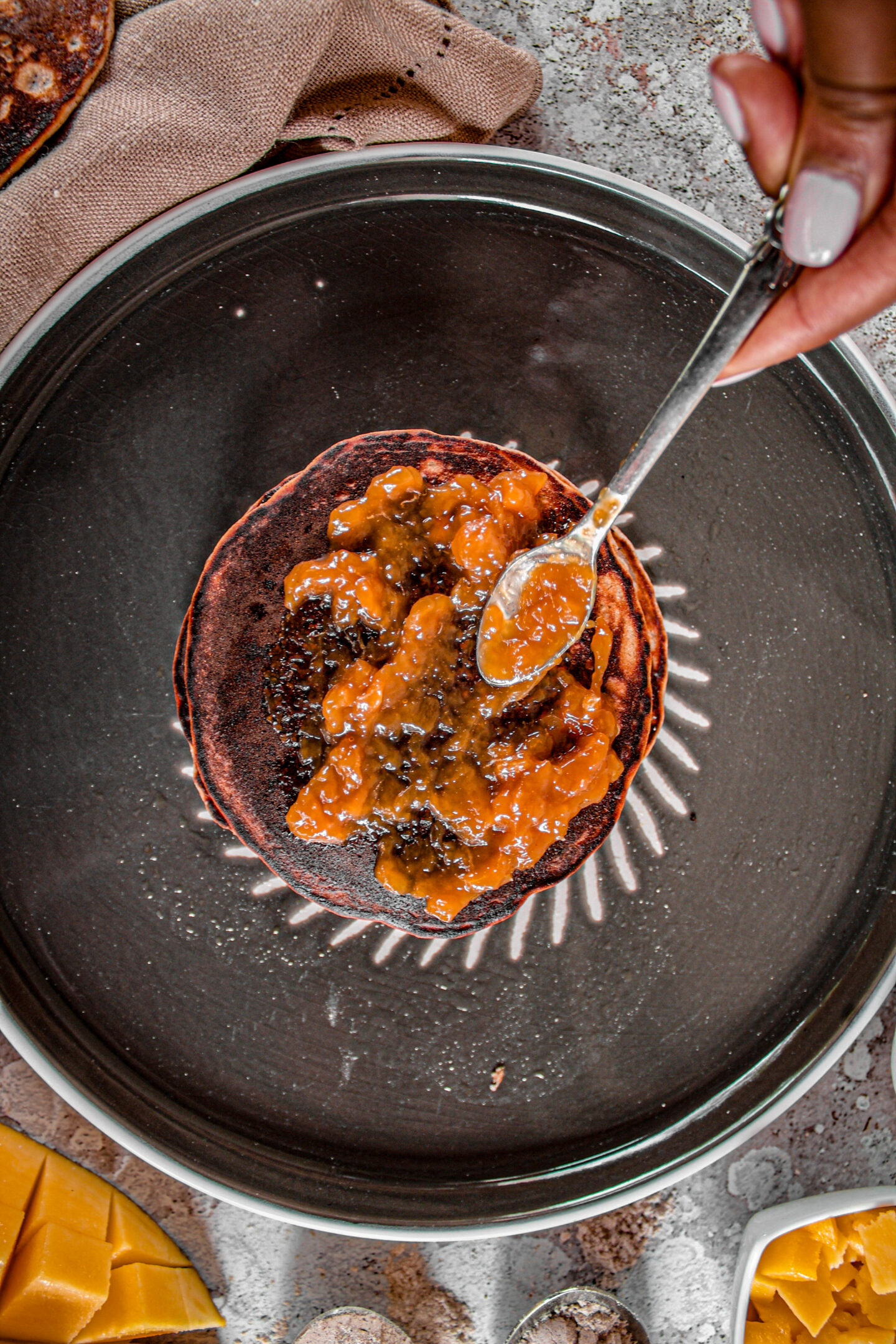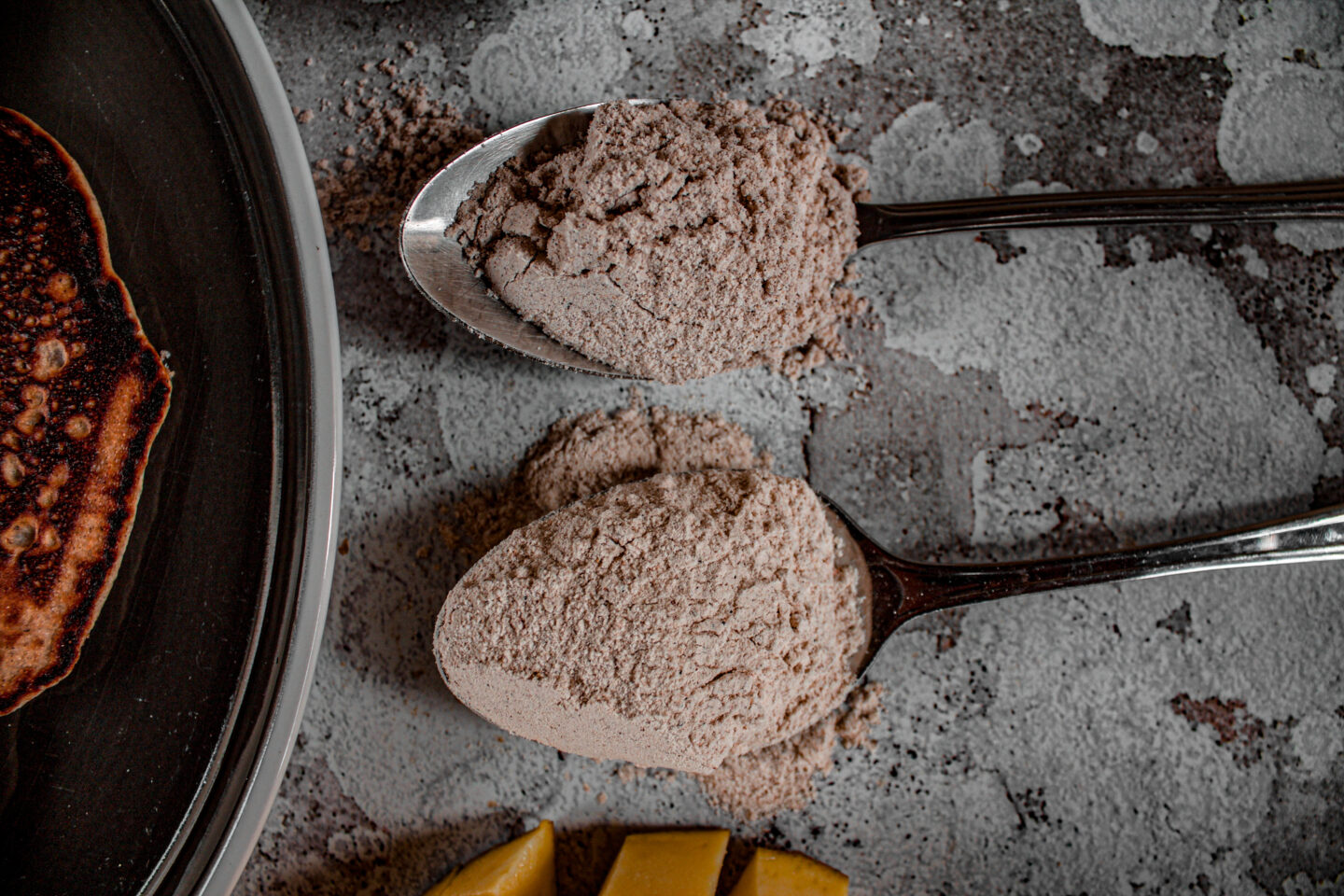 INGREDIENTS
3/4 cup sorghum flour
1/4 cup baobab powder
Pinch of salt
1 large egg
1 tbsp coconut oil
1 cup milk/dairy-free milk
HOW TO
In a large bowl, mix sorghum flour, baobab powder and salt.
In another bowl whisk egg and milk.
Add the wet ingredients into the dry ingredients and mix until combined.
Grease a frying pan with coconut oil and fry the batter to create your pancakes.
When your pancakes are ready, serve with fresh mango, honey and in our case a mango and baobab mix.