What comes to mind when you think of a salad? Perhaps a lack of flavour or some bland veggies? Well, not with BBA! All our salad recipes are delicious, as well as nutritious and this one is no different!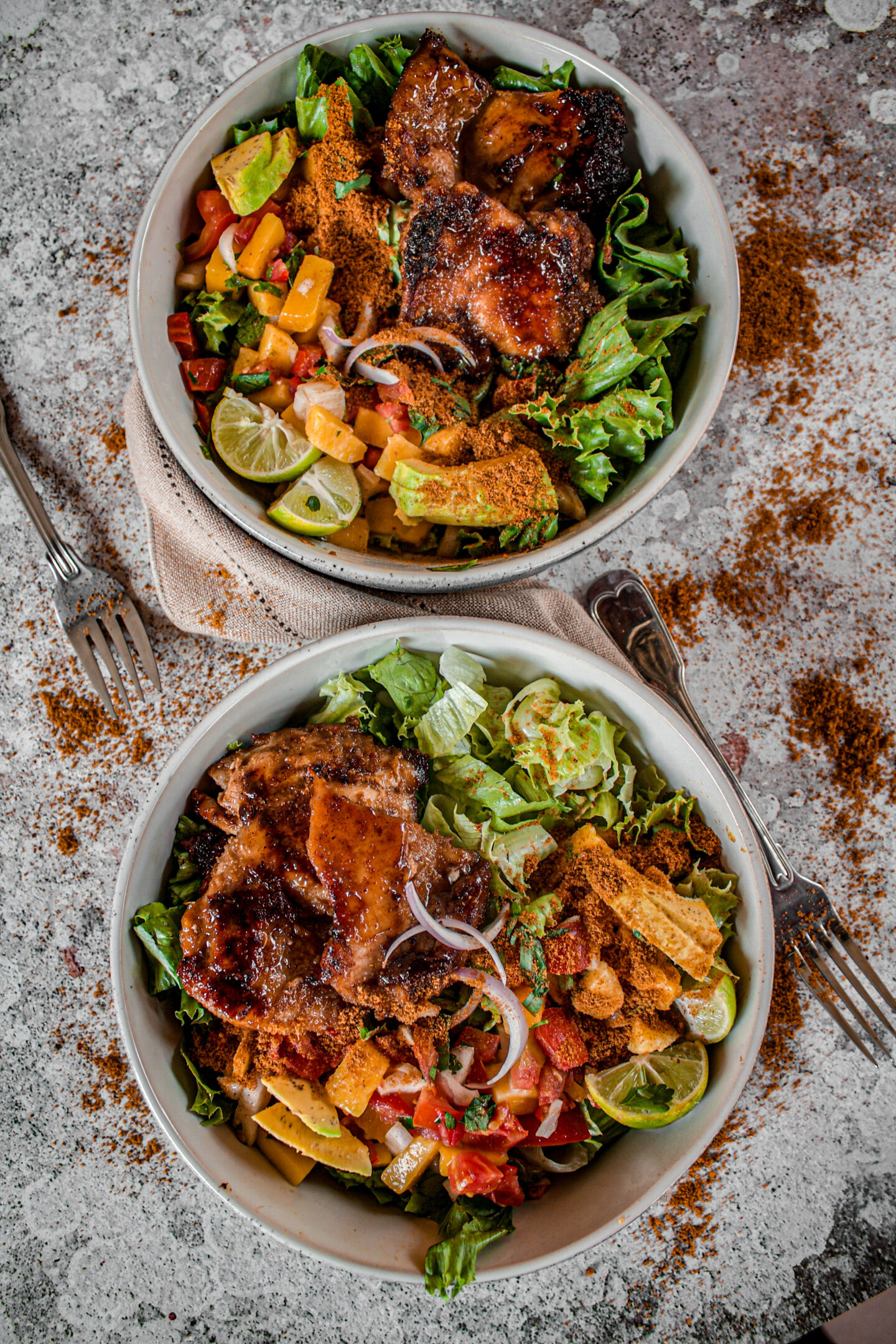 In this recipe, we created a delicious and vibrant salad with our classic BBA honey-suya chicken marinade. This salad is one of the most delicious you will ever taste, trust us! The sweet, nutty and spicy chicken combined with the fresh salad ingredients makes for the perfect meal to brighten up your day and help you achieve your best body! Without further ado, here's the recipe: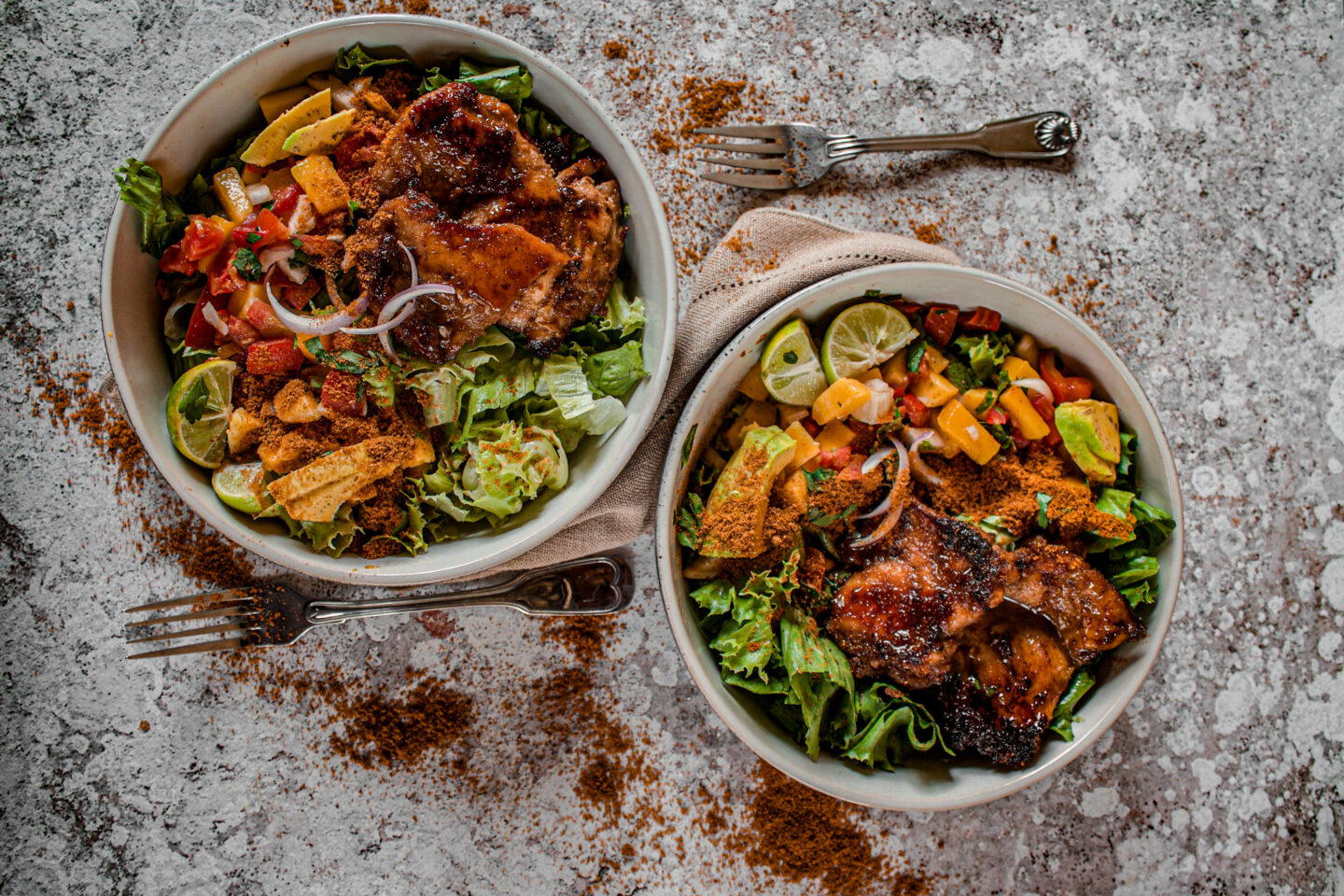 INGREDIENTS:
Salad:
2 handfuls of lettuce
1 tomato
1/4 large mango
1/4 cucumber
1/6 red onion
1/2 avocado
1/2 lime
Pinch of salt
1 tsp olive oil
HOW TO:
Marinate 2 skinless chicken thighs and bake according to recipe instructions.
Chop up your lettuce and place in a bowl.
In another bowl, add chopped tomato, mango, cucumber, red onion, avocado, juice of 1/2 lime, pinch of salt and 1 tsp olive oil.
Add the veggie mix to your lettuce with cooked chicken thighs and, if you like, sprinkle with suya powder.