Coconut jollof rice is a delicious alternative to regular jollof as it adds a unique and refreshing flavour to an already scrumptious dish. We used Ila Coconut Milk for our recipe, a delicious coconut milk brand from Ghanaian-based founder, Danielle Opoku-Akyeampong.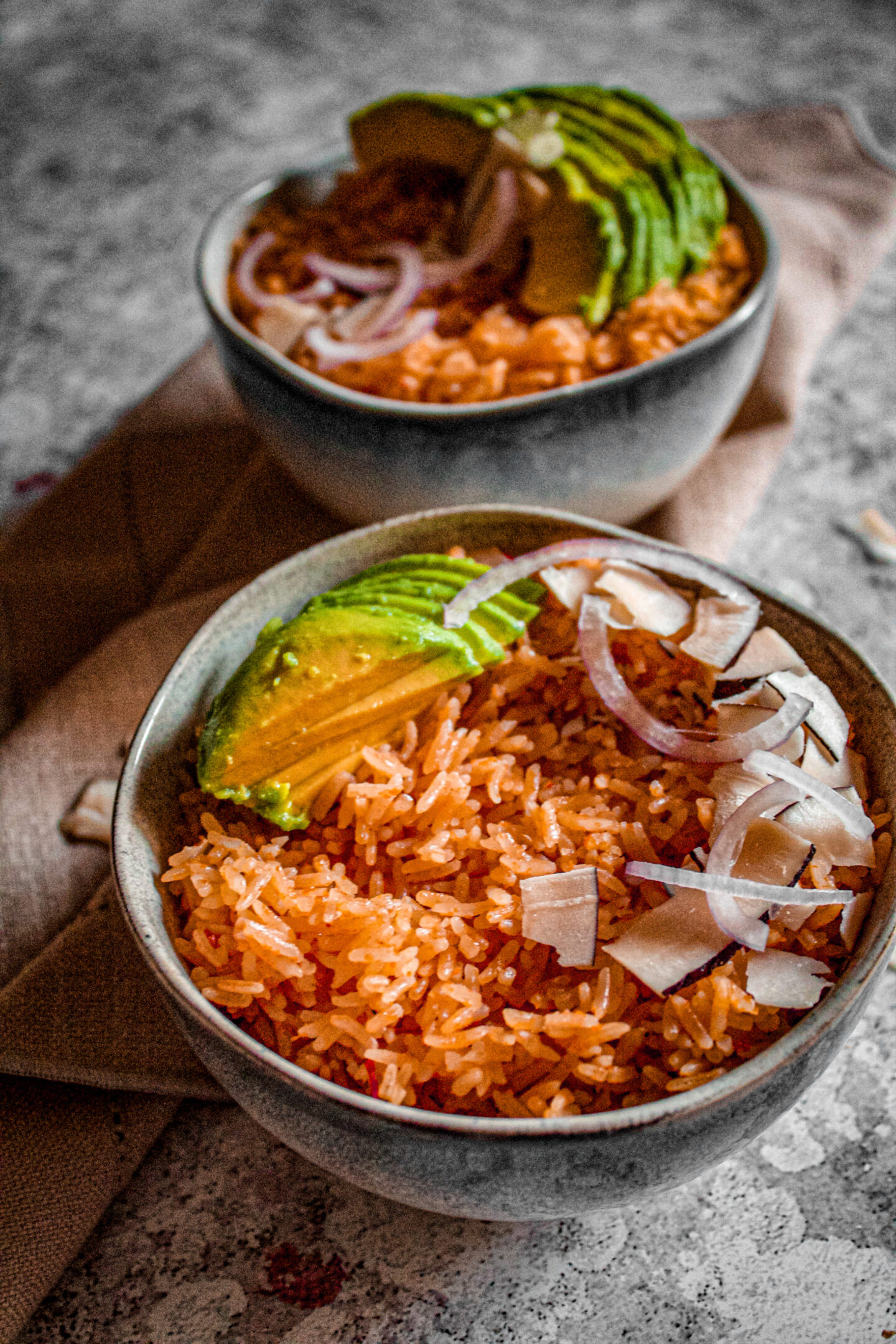 Ila is 100% organic and is made with just one ingredient: coconuts! There was no other coconut milk brand we would have wanted to use for this dish. Without further ado, here's the recipe!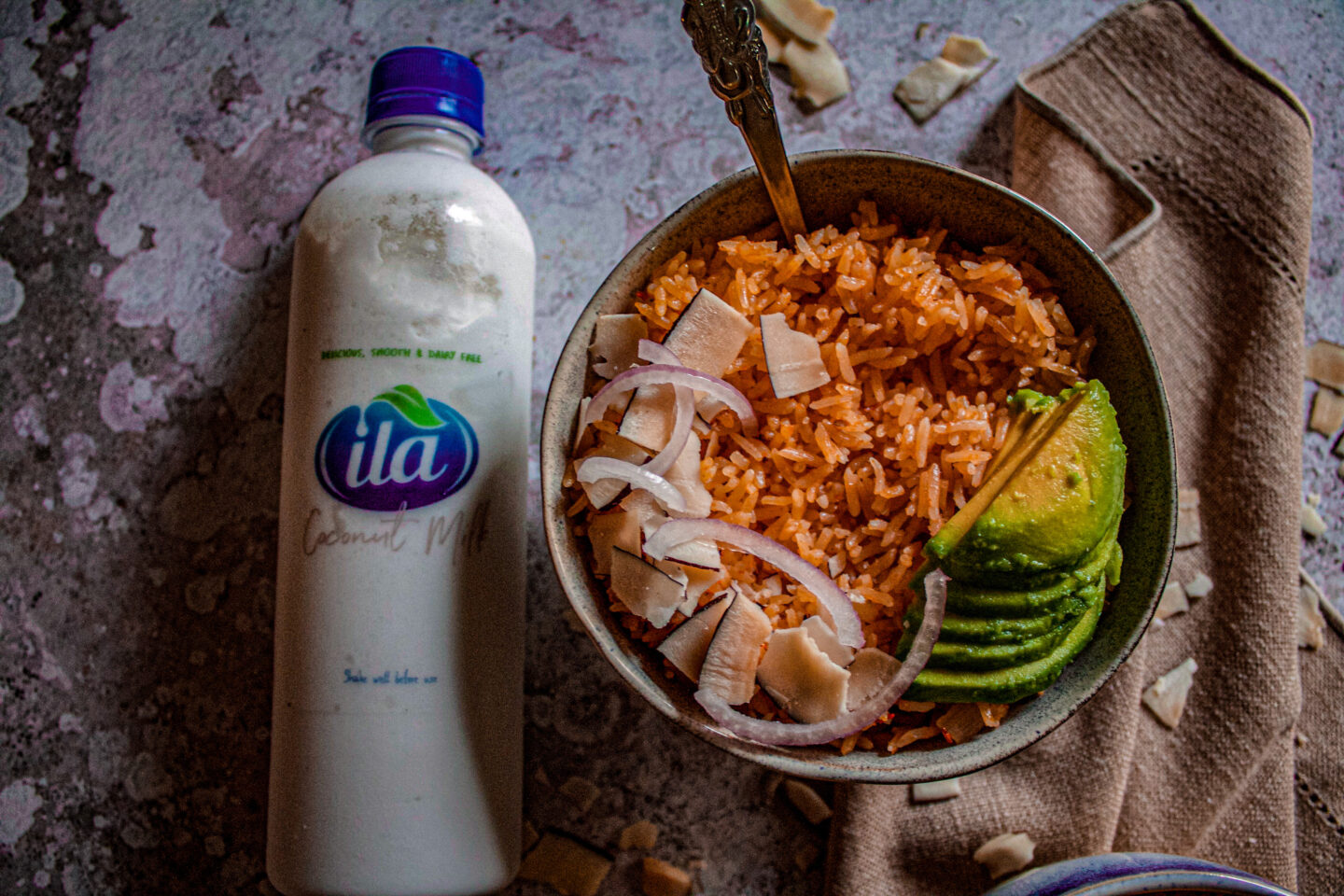 INGREDIENTS:
3 cups rice
500ml coconut milk
4 tbsp coconut oil
1 and a half medium onions
3 tbsp concentrated tomato paste
2 cans chopped tomatoes/6 medium tomatoes
2 tbsp garlic puree/chopped garlic
1 tbsp ginger puree/crush ginger
5 chillis (kpakpo shito, scotch bonnet etc.)
1 tbsp dried thyme
Salt (to taste)
1 tsp curry powder
2 bay leaves
HOW TO:
In a blender, add 1 chopped onion, chillis, ginger, garlic and tinned tomatoes/chopped tomatoes. Blend until smooth.
In a medium/large pot, add coconut oil and sauté half a thinly sliced onion until soft. Add tomato puree. Stir and cook for a further 3 minutes.
Add blended tomato mixture, 1/2 tsp salt, thyme, curry powder. Cover and cook on low/medium heat for 20 minutes, stirring occasionally.
When cooked, add rice, coconut milk, bay leaves and more salt to taste. Stir, cover and cook on a low fire for about 30-45 minutes or until the rice is cooked. Stir the rice occasionally with a fork and add water if you sense the rice is too dry.
Enjoy with salad, baked kelewele, chicken or any protein of your choice!