For centuries, starches have been a staple in African cuisine as an accompaniment to stews or soups. These starches are typically boiled and moulded into a ball shape and dipped into a stew or soup which contains the main flavour of the dish. 
In southern African countries, ugali, made out of maize flour is enjoyed with meat or vegetable sauces. In Nigeria, eba, a starch made from ground, dried cassava, aka garri, is enjoyed with soups such as egusi soup. In Ghana, banku, a sour starch made from fermented corn and cassava dough is enjoyed with fish or okra soup. 
One thing that all these balls of goodness have in common, apart from how they are eaten, is that they traditionally contain starchy carbohydrates alone without any other additions to them. This includes cassava, yam, millet, plantain and more. Although extremely fibrous and nutritious on their own, food bloggers and chefs today are adapting traditional recipes by adding veggies to their base ingredients therefore creating a colourful, delicious and even more nutritious starch to enjoy on a daily basis!
Here are a few of our favourites:
Moringa Tuo Zaafi- Telande World
We are in love with this nutritious take on a starch from northern Ghana, Tuo Zaafi- cooked maize dough with dried cassava, water and salt. Chefs at Telande World infused this starch with moringa, a leafy superfood common in tropical climates. Moringa is also associated with many health benefits such as the ability to lower cholesterol, lower blood pressure, lower blood sugar, reduce joint pain and reduce the risk of developing cancer, to an extent, among other benefits.
Purple Cabbage Banku- Ndudu By Fafa
Wow! How stunning is this? Nothing but natural flavours and colours here, people! This traditional cassava starch has been infused, by Food Blogger, Fafa Gilbert, with purple cabbage. Purple cabbage is high in antioxidants, rich in vitamin C, promotes heart health, reduces inflammation, strengthens bones and improves gut health among many other benefits. 
Beetroot Rice Balls
Telande strikes again! Rice balls are typically eaten in Ghana and enjoyed with groundnut soup. Telande World infused white rice with beetroot, altogether creating one of the most attractive dishes we've ever seen! Beetroots have loads of health properties including the ability to lower blood pressure, reduce inflammation, boost digestion and even control blood pressure.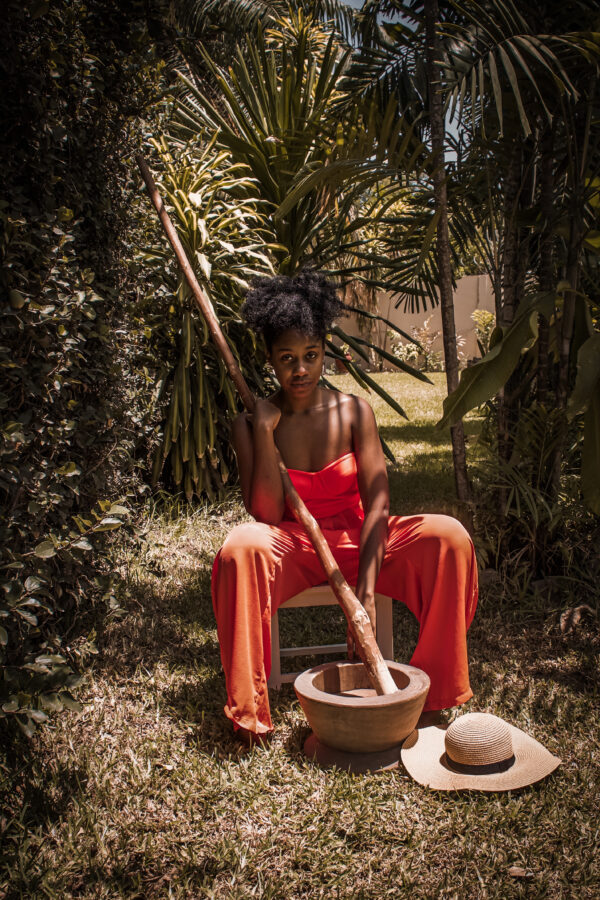 I hope you give some of these recipes a try! Which one are you most eager to taste or if you have your own veggie-starch combo you want to experiment with, let us know in the comments section below!