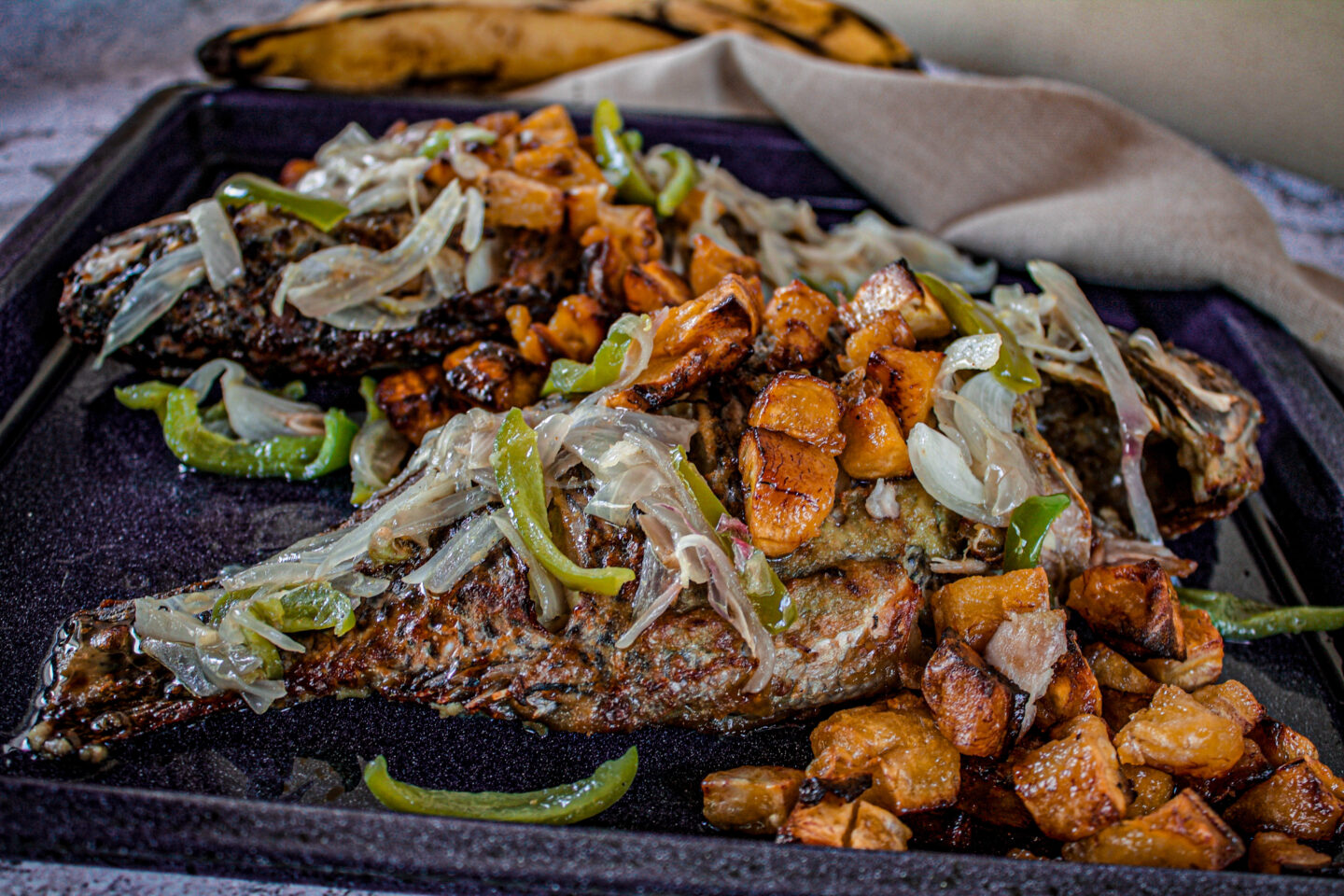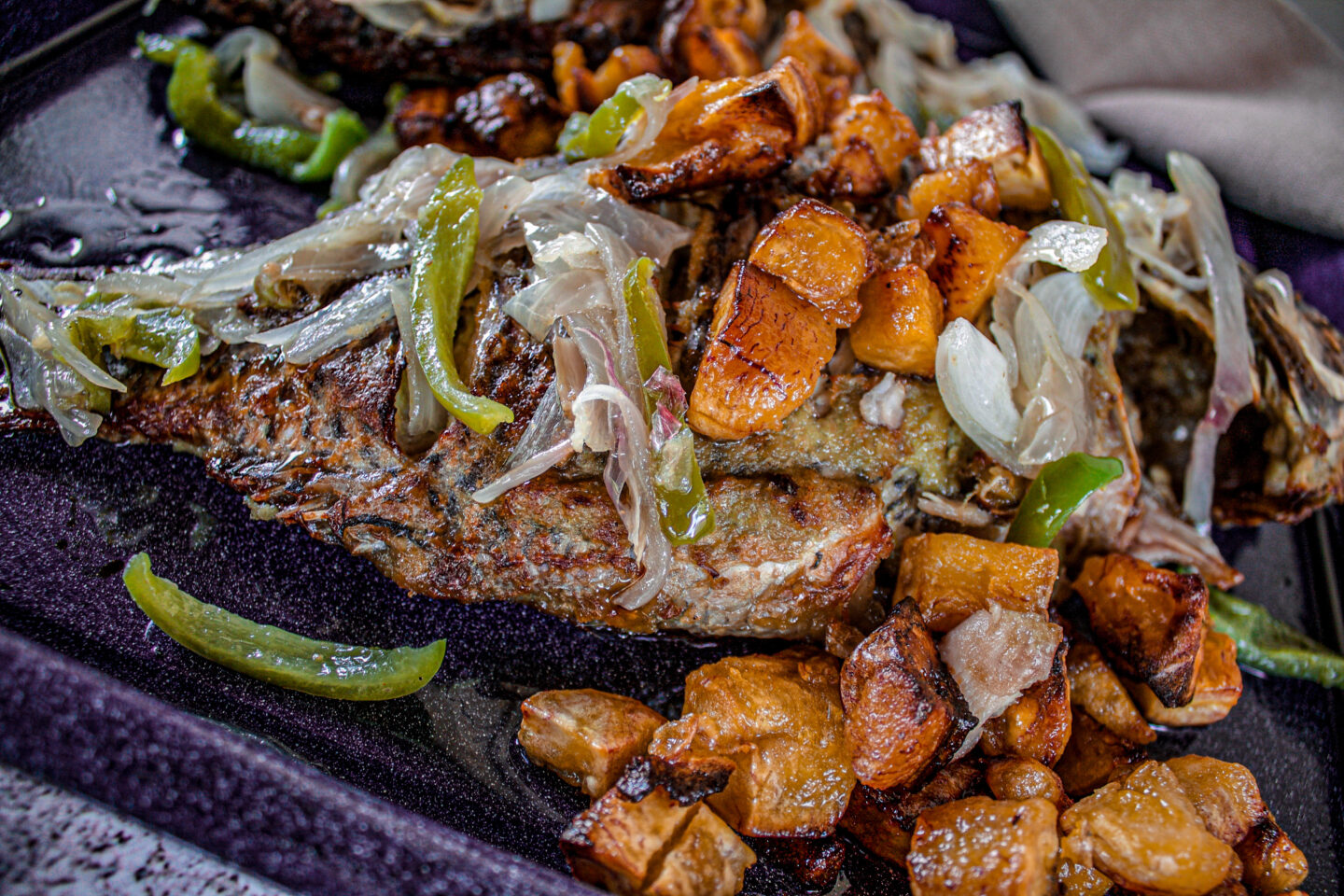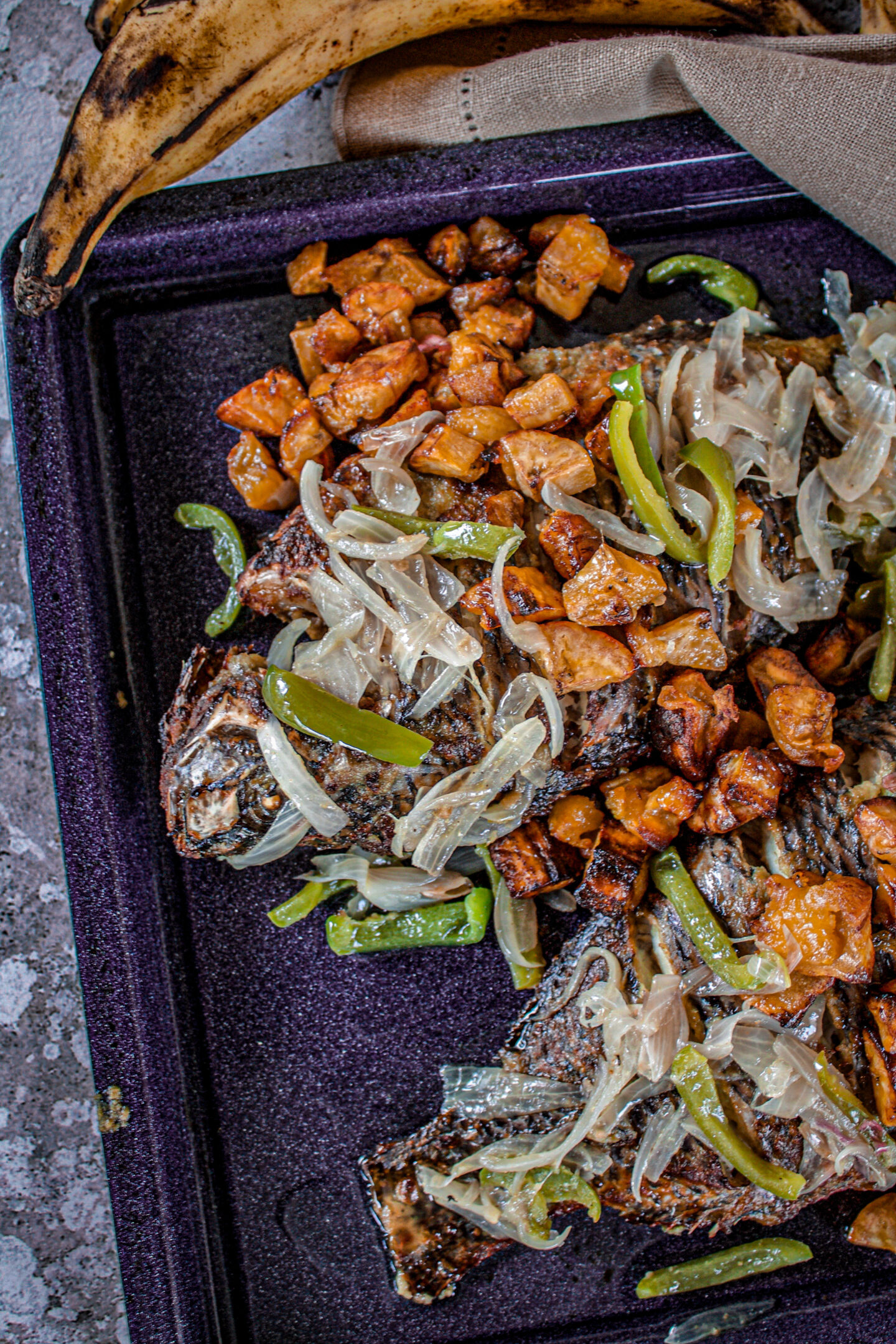 What a dish! This isn't just a pretty dish. It's absolutely delicious! This is my take on a traditional dish from Côte d'Ivoire- fried plantain with grilled tilapia. I decided, however, to make this dish a bit lower in oil by baking the plantain.
Super delicious and nutritious, you can find the recipes for both through these links:
Baked Plantain
Grilled Tilapia
All you need to do is cook the plantain and grilled tilapia (on two separate oven trays or one tray), add sliced veggies on top of the fish in the last 10 minutes of cooking and you're in for a delicious and nutritious meal!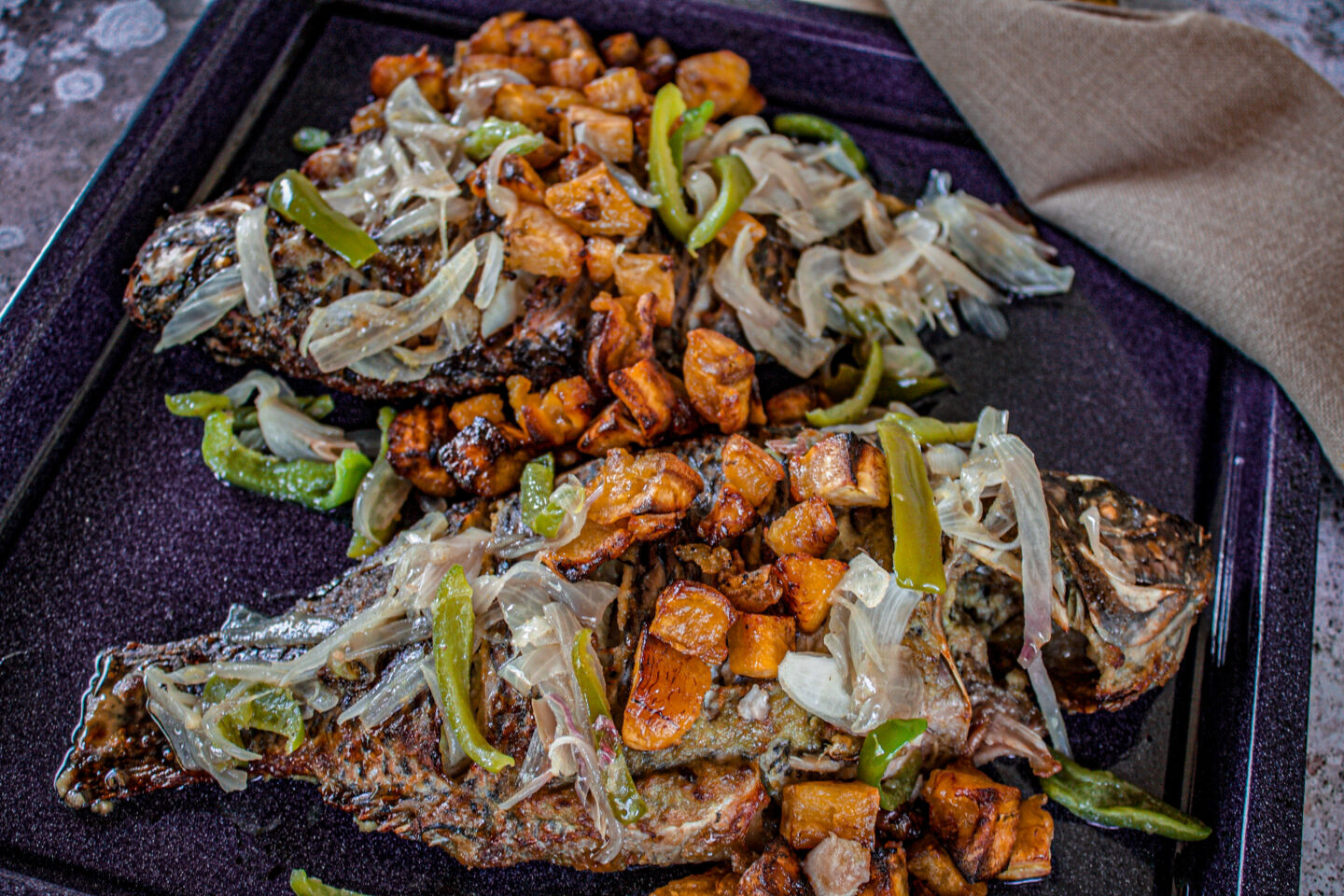 Do you like this recipe? Share your thoughts in the comments section below!