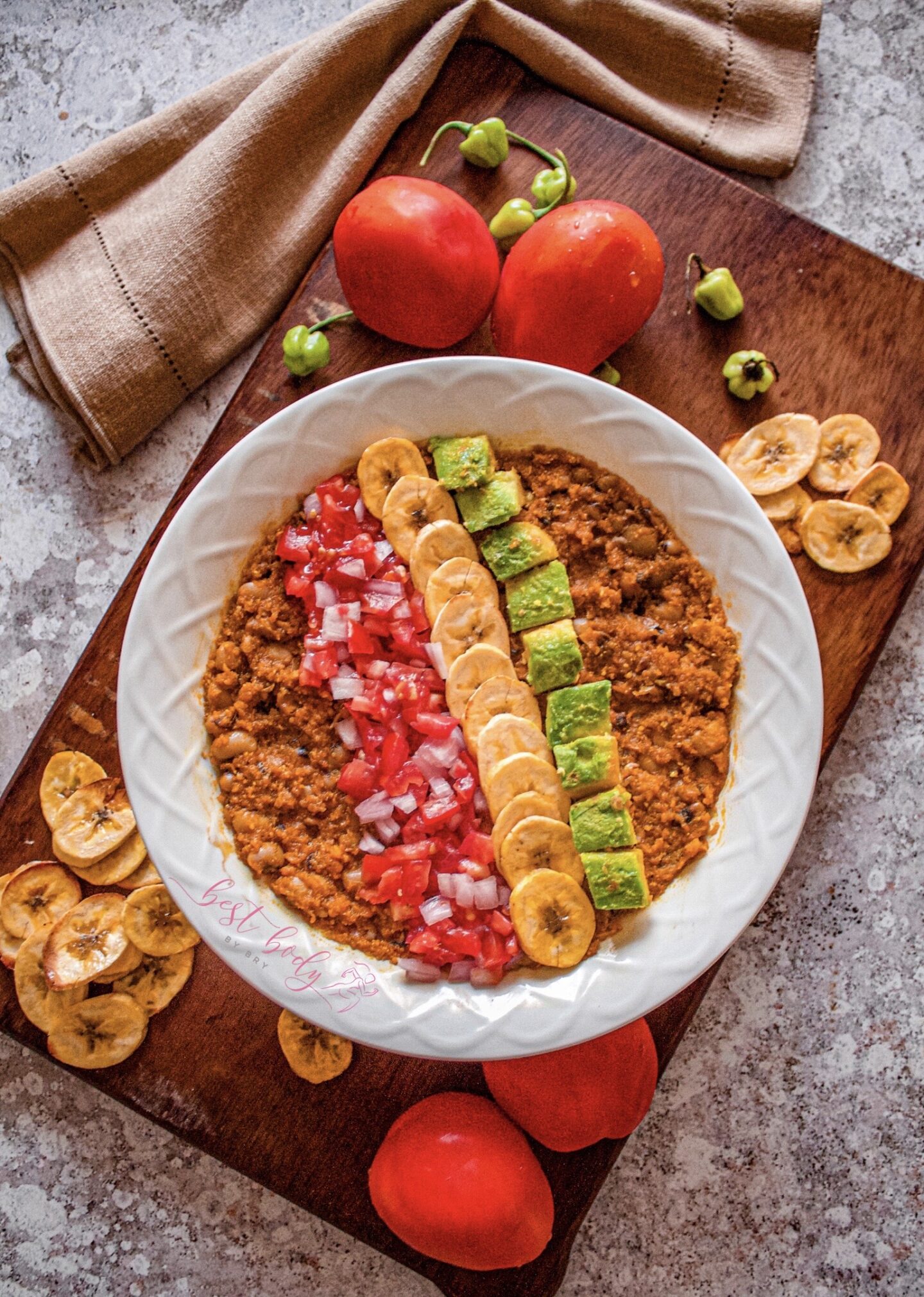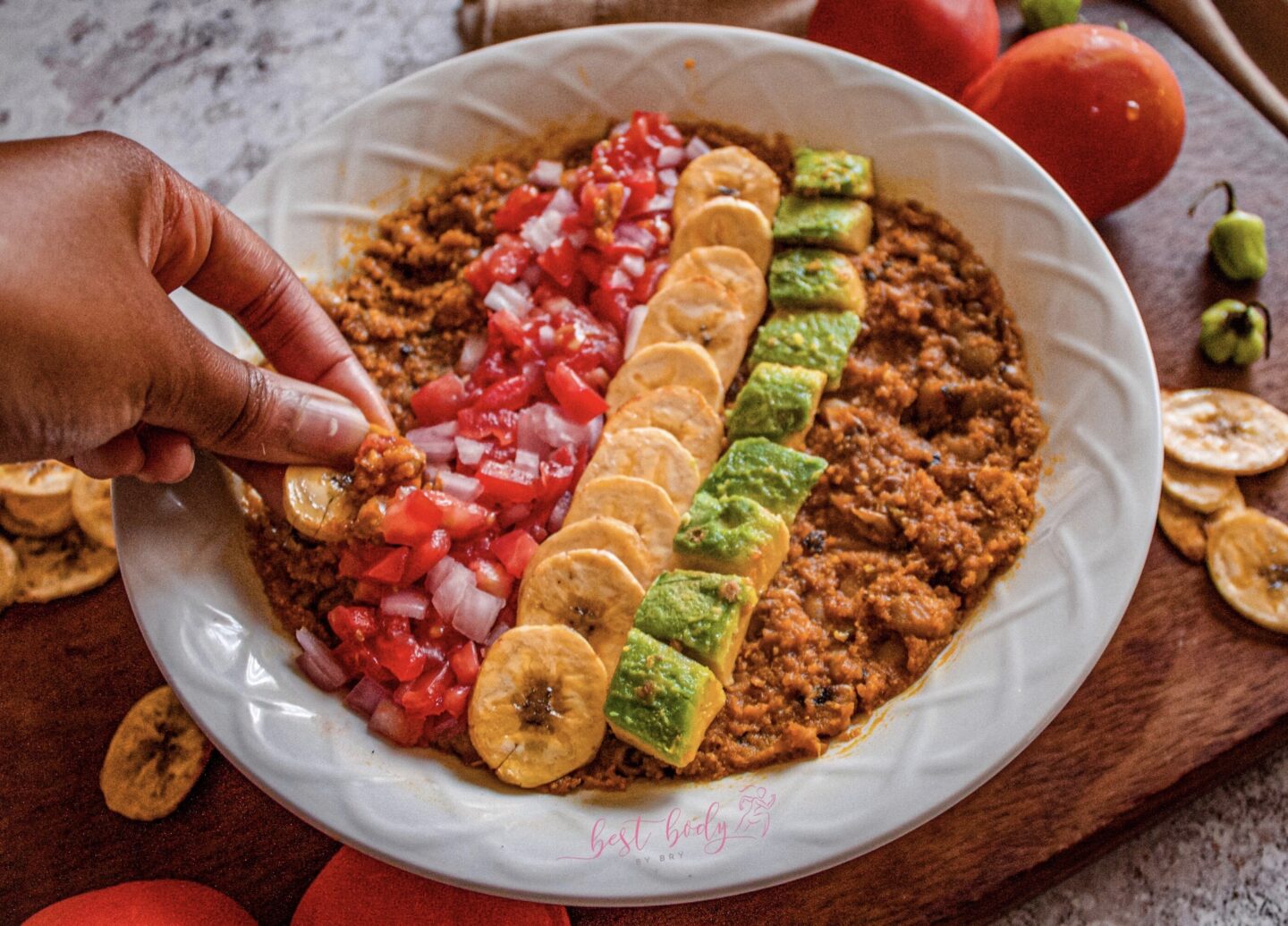 Red red is my favourite dish in the whole world! Fried plantain is my favourite food but combined with palm oil and garri-soaked beans, this Ghanaian meal creates the most delicious, unmatched flavours!
The basis of red red is boiled black eyed beans mixed with garri (dried cassava) and palm oil. This is accompanied by deep fried plantain. I decided to make this beloved dish a bit more nutritious by adding fresh veggies and healthy fats to the meal and by baking the plantain instead of frying it!
In the end, this dish resembled a salsa dip with all the fresh flavours and the baked plantain was great for dipping! Whoever thought red red could make an amazing party dip?
Altogether, this meal is absolutely delicious and fresh! Without further ado, here is the recipe: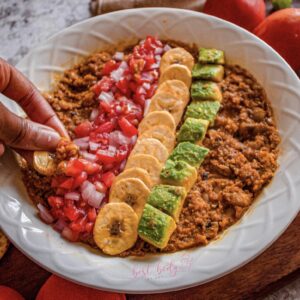 VEGGIE RED RED DIP
Ingredients
2

cups

black-eyed peas

5

tbsp

palm oil

1

red onion

2

tomatoes

4

small plantains

1/2

cup

raw garri

1 tbsp

coconut oil

1

large avocado

Salt to taste
Instructions
Soak your beans in water overnight.

The next day, boil your beans with salt until soft.

Slice your plantains into thin slices and place on a baking tray. Season with coconut oil and salt to taste. Bake for 25 minutes or until crisp.

Heat your palm oil in a pot on the stove with 1/2 sliced red onion.

Add your beans to a bowl and pour your hot oil and onions into the bowl. Add your garri and mix until combined.

Toppings- Chop your tomatoes and the rest of your red onion into small pieces. Chop your avocado as well.

Place your toppings on your beans mix and serve with baked plantain! Enjoy!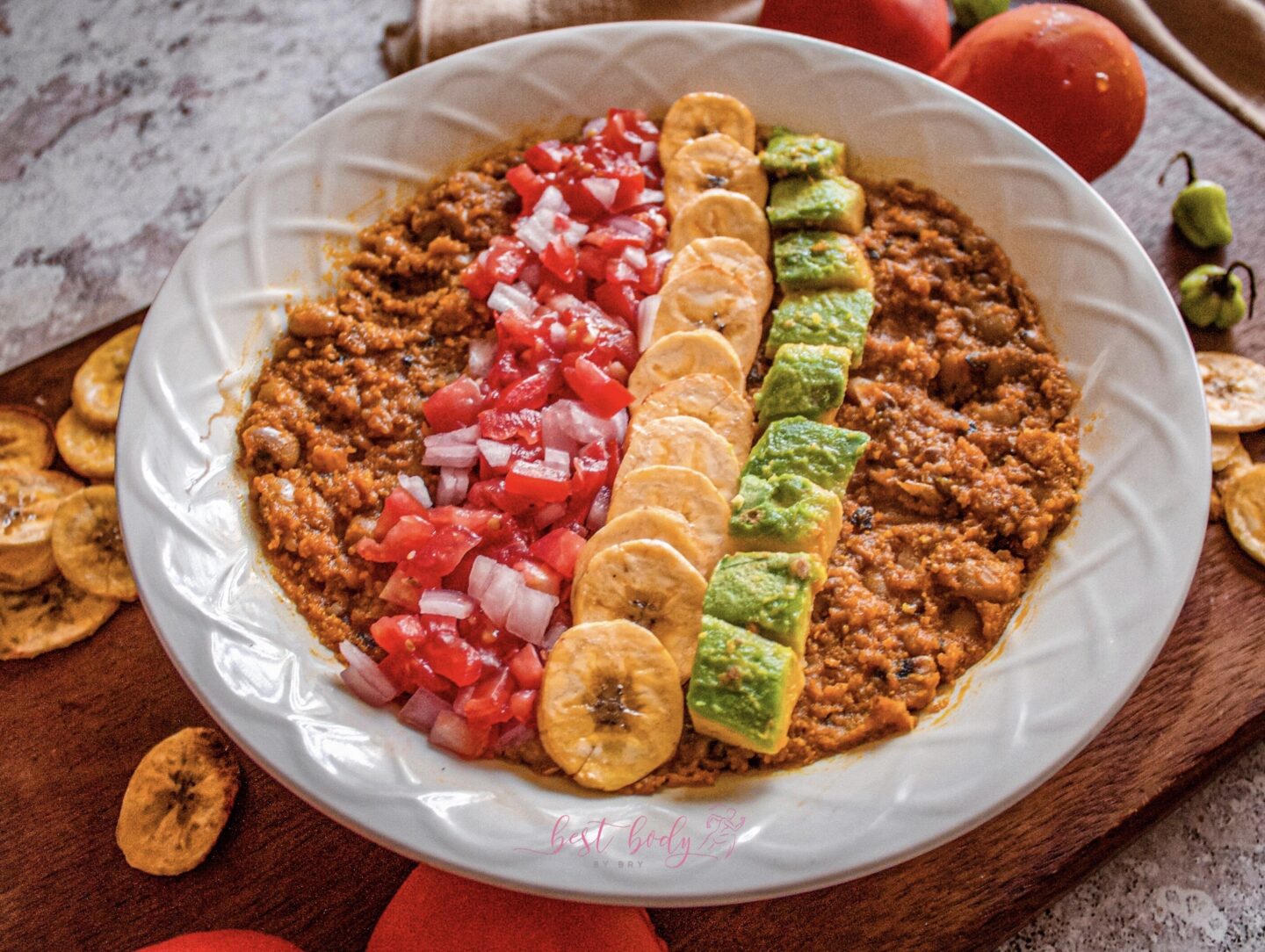 I hope you enjoyed this recipe! You definitely have to give this a try! Subscribe to be notified of new recipes!
Bry xo