Aren't mangoes just the best fruit ever?!! They are so delicious, it's such as shame they're not in season all year round ?. We all know that salads have the tendency to be boring and it's difficult to find a salad to actually look forward to eating. Well, this salad is completely different! The fresh flavours will keep you satisfied and energised on a sweltering Accra afternoon and the flavour combination will leave you wanting more! Without further ado, here's the recipe!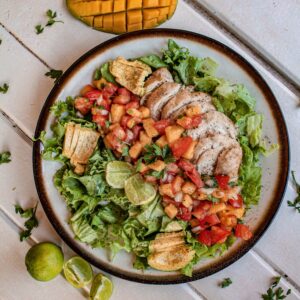 Chicken and Mango Salsa Salad
Ingredients
1

chicken breast

1

garlic clove

Salt

to taste

1

tbsp

olive oil

extra virgin

Ground back pepper

to taste

1/2

medium avocado

1/2

small red onion

2

tbsp

chopped coriander

1

tomato

1/4

large mango

2

handfuls lettuce

1/2

lime

1/2

tsp

honey

1/2

tsp

cayenne pepper
Instructions
Preheat your oven to 180*C. Season your chicken breast with salt to taste, a pinch of black pepper, 1 crushed garlic clove and 1/2 tsp cayenne pepper. Bake in the oven for 25 minutes or until fully cooked.

Whilst the chicken cooks, chop up your salad leaves and add to your plate/bowl along with your chopped avocado.

In another bowl, add chopped mango, chopped onion, chopped tomato and chopped coriander. Add to your salad leaves.

Dressing- mix 1 tbsp olive oil, juice of 1/2 lime, 1/2 tsp honey and a pinch of salt.

Add to your salad. When your chicken is ready, slice and add to your salad. Serve your salsa salad with your dressing and enjoy!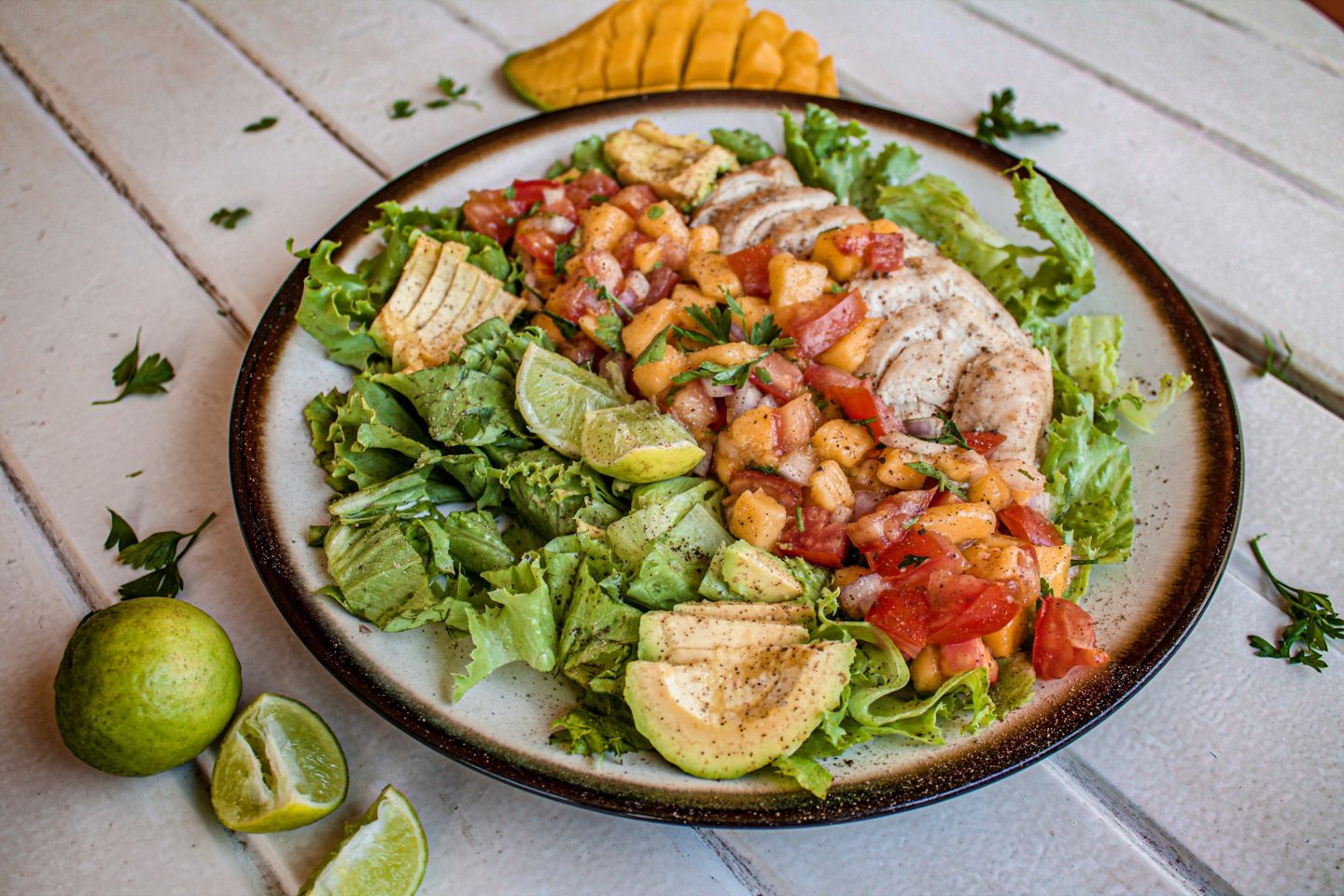 I hope you liked this recipe! Give it a try and send me a picture! Join the #BBBBFitFam for notifications on more recipes, a FREE Healthy Lifestyle on a Ghanaian Diet Starter Pack and for monthly freebies!
Bry xo