I promise I have some recipes without kpakpo shito haha!
Combining my two favourite flavours in one dish? I just couldn't help it. These wings taste fresh and light from the coriander yet have a spicy kick from the kpakpo shito. Not to mention, the garlic comes in to contribute to an overall flavour-packed dish. Without further ado, here's the recipe: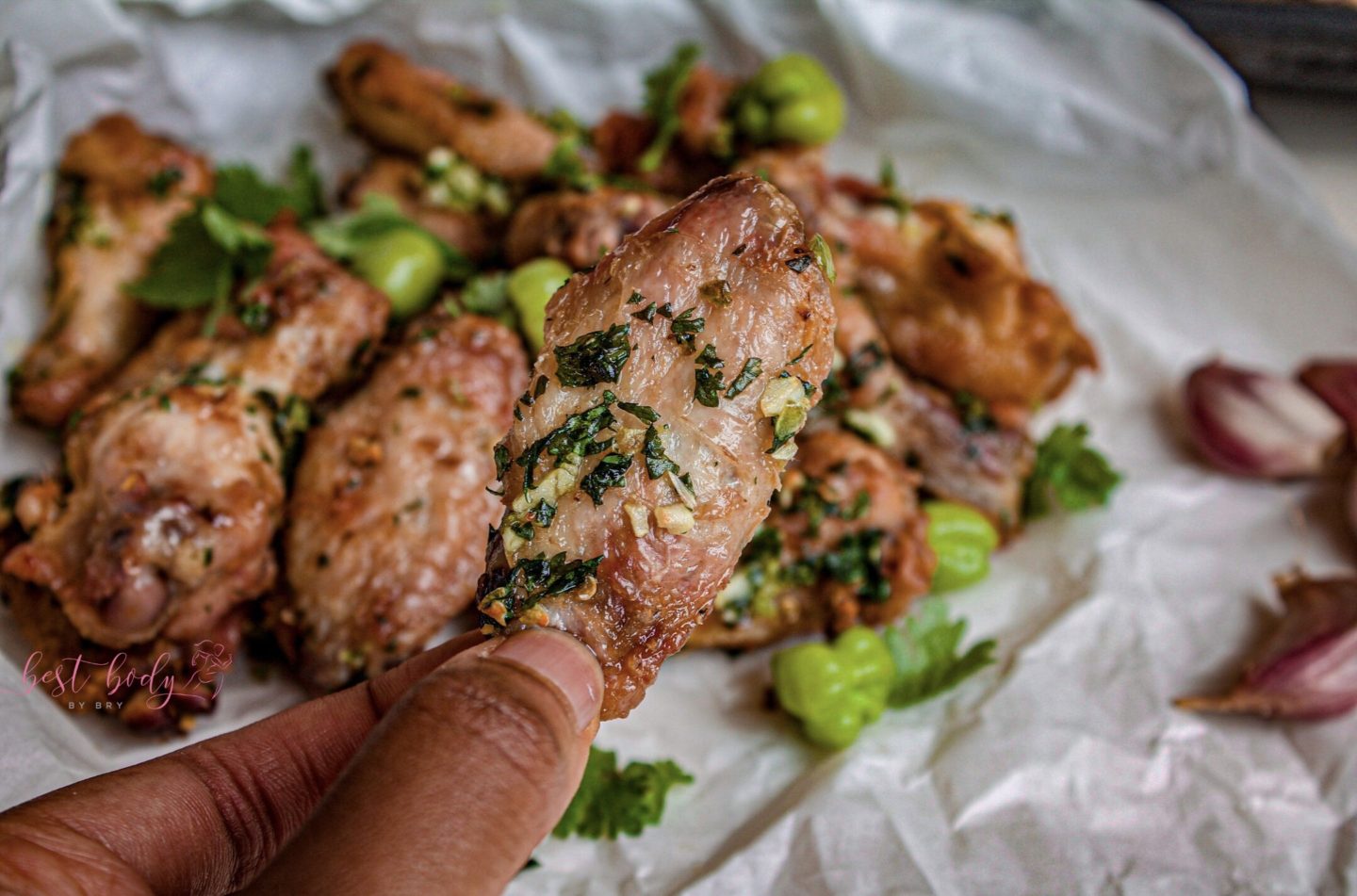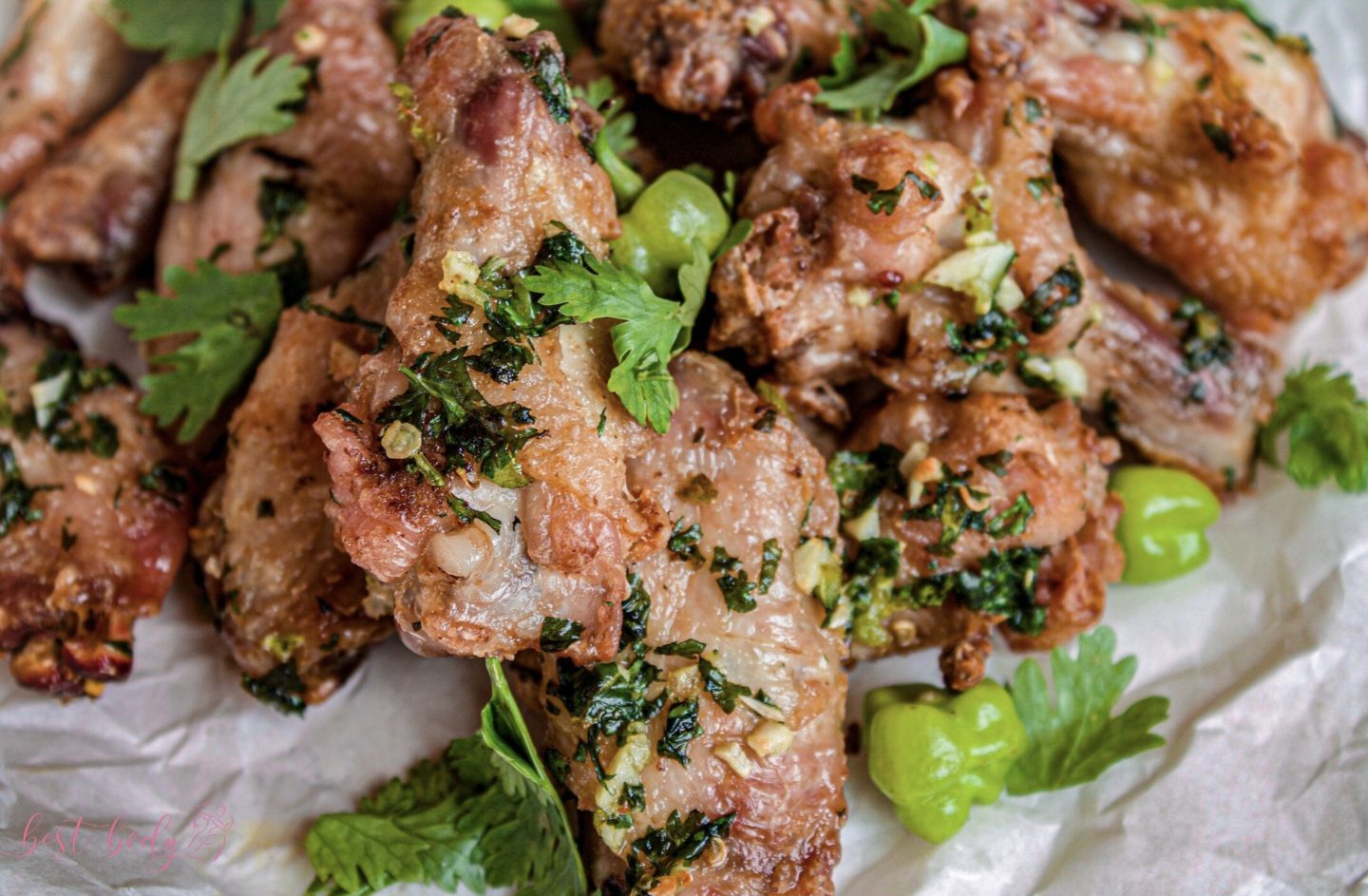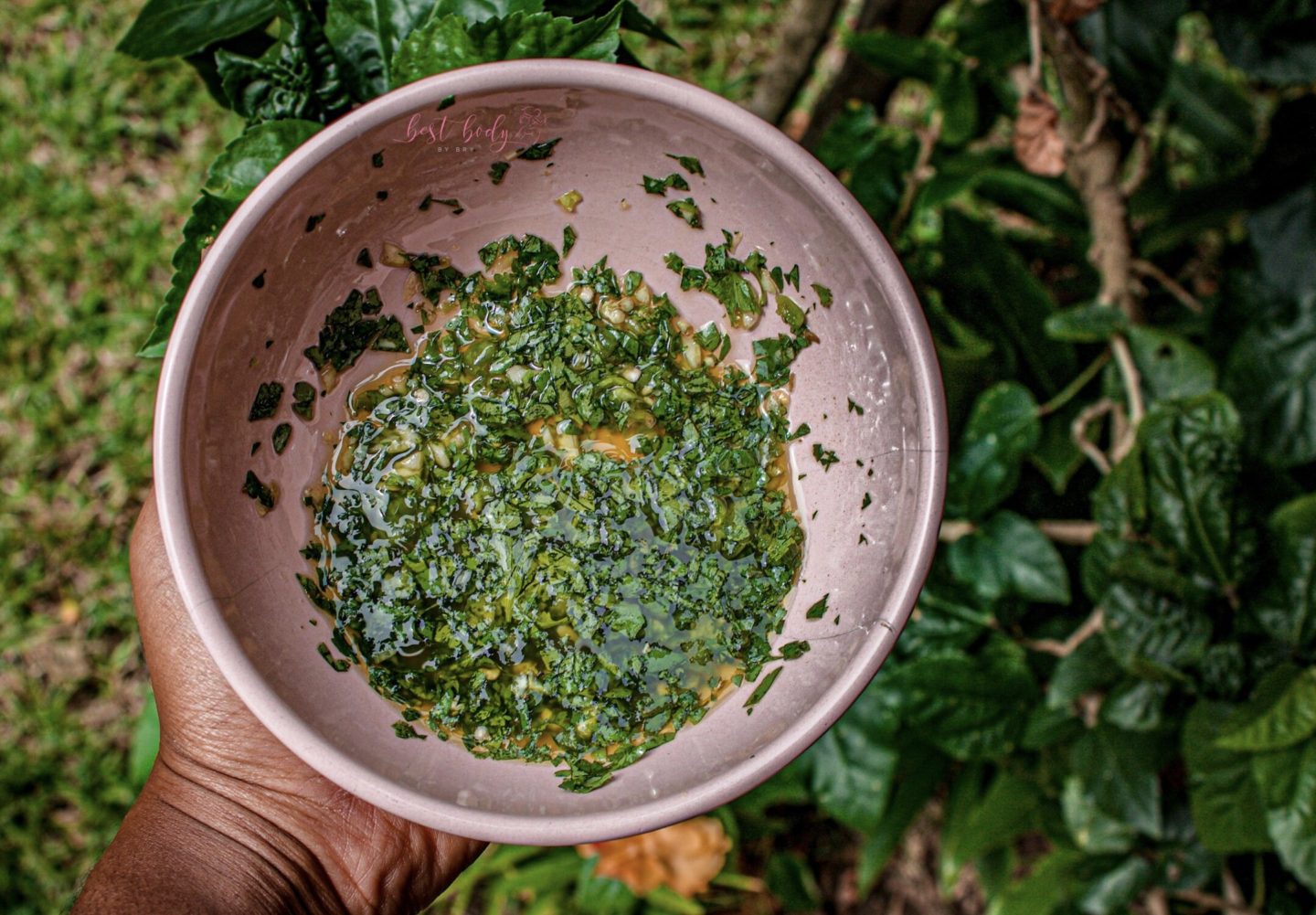 Kpakpo Shito & Coriander Wings
Ingredients
9

whole chicken wings

1

tsp

baking powder

1/2

tsp

garlic powder

Salt to taste

Black pepper to taste

1

head

coriander

3

large kpakposhito peppers

3

tbsp

extra virgin olive oil

3

cloves of garlic
Instructions
Wash your chicken (haha) and separate pieces into flats and drums. Pat each piece dry with a paper towel.

To the wings, season with salt (to taste), black pepper (to taste), garlic powder and baking powder (to brown and crisp the wings more).

Bake in the oven for 25 minutes or until cooked, flipping half way. Make sure to bake on a grill tray so that the wings remain crispy. (See picture below).

Whilst the chicken cooks, in a bowl, add your olive oil, chopped cloves of garlic, chopped coriander leaves and finely chopped kpakpo shito. Season with salt and pepper.

Take the chicken out of the oven and toss each piece in your herb mixture until fully coated. Place back in the oven to crisp up again for 5-10 minutes. Enjoy!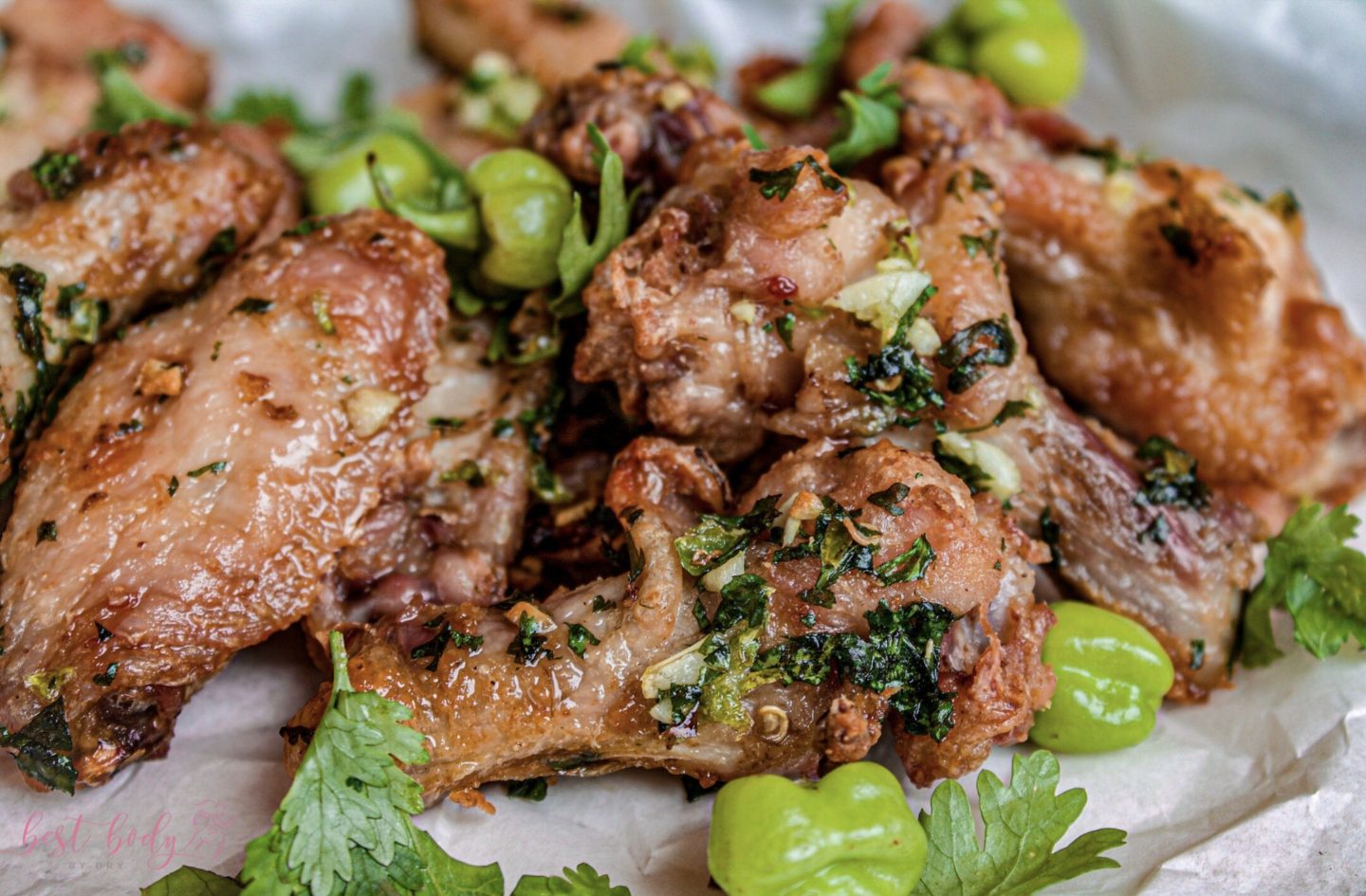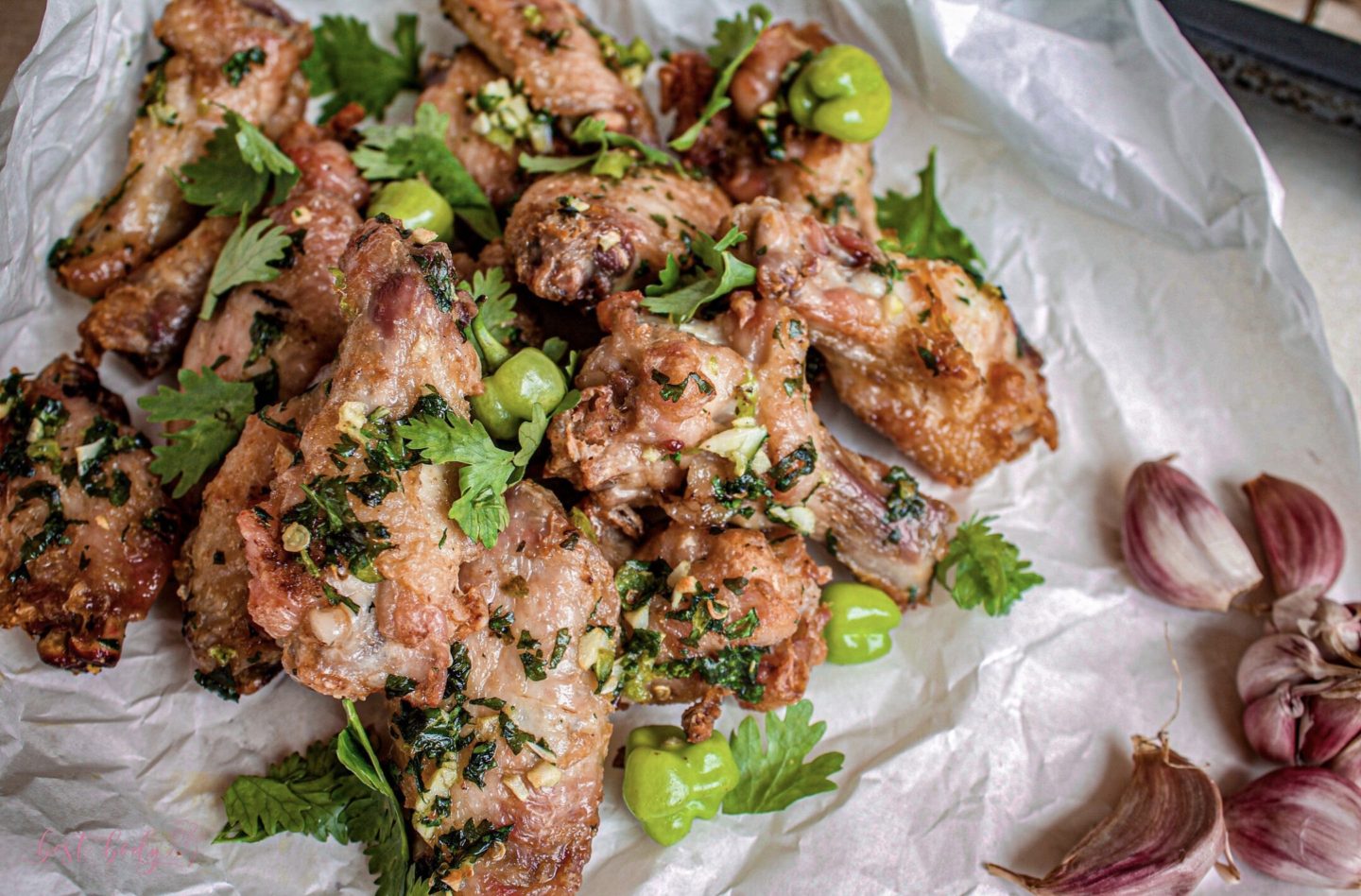 I hope you enjoyed this recipe and definitely give it a try! Please subscribe to be notified of new recipes!
Bry xo