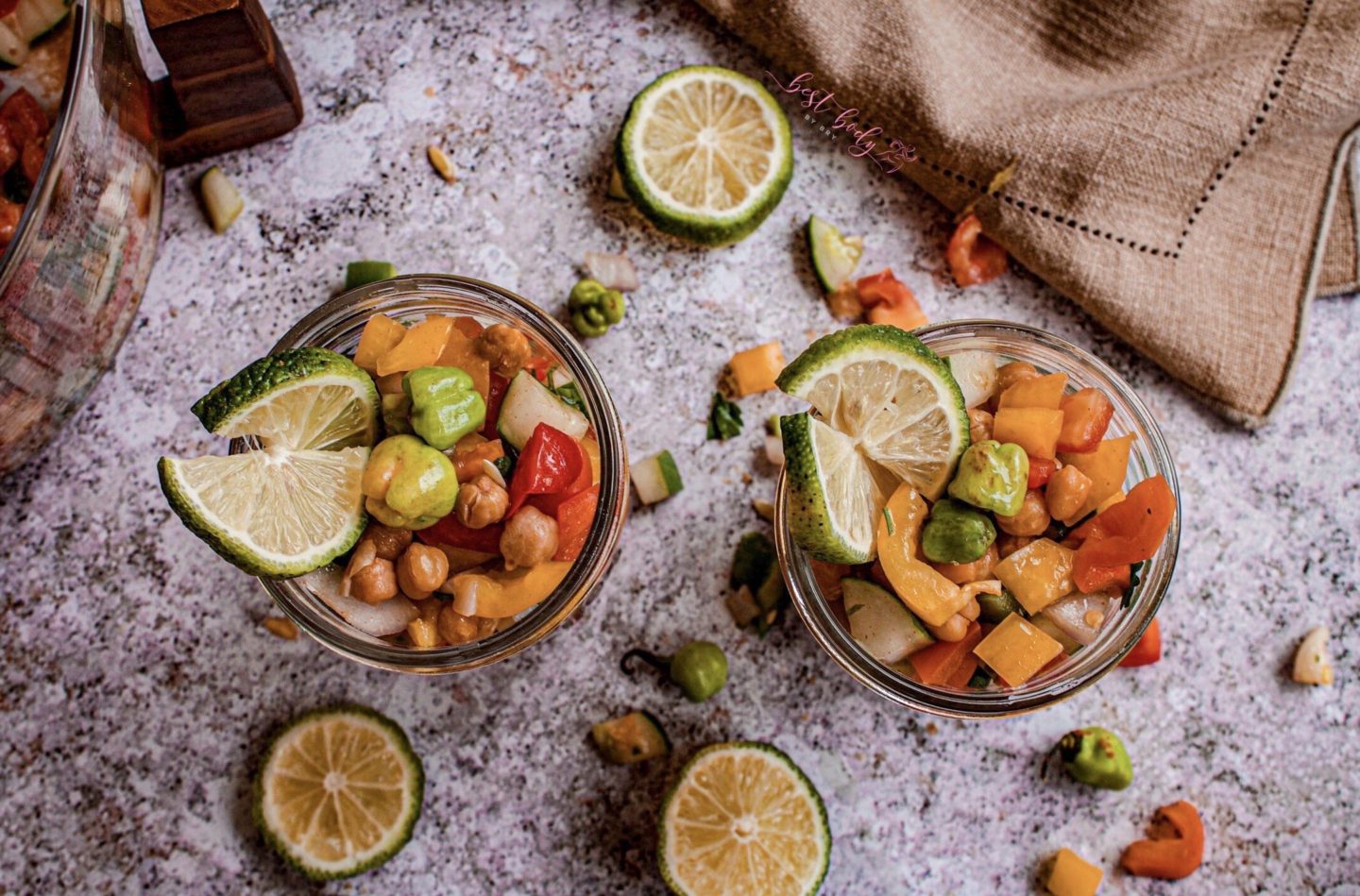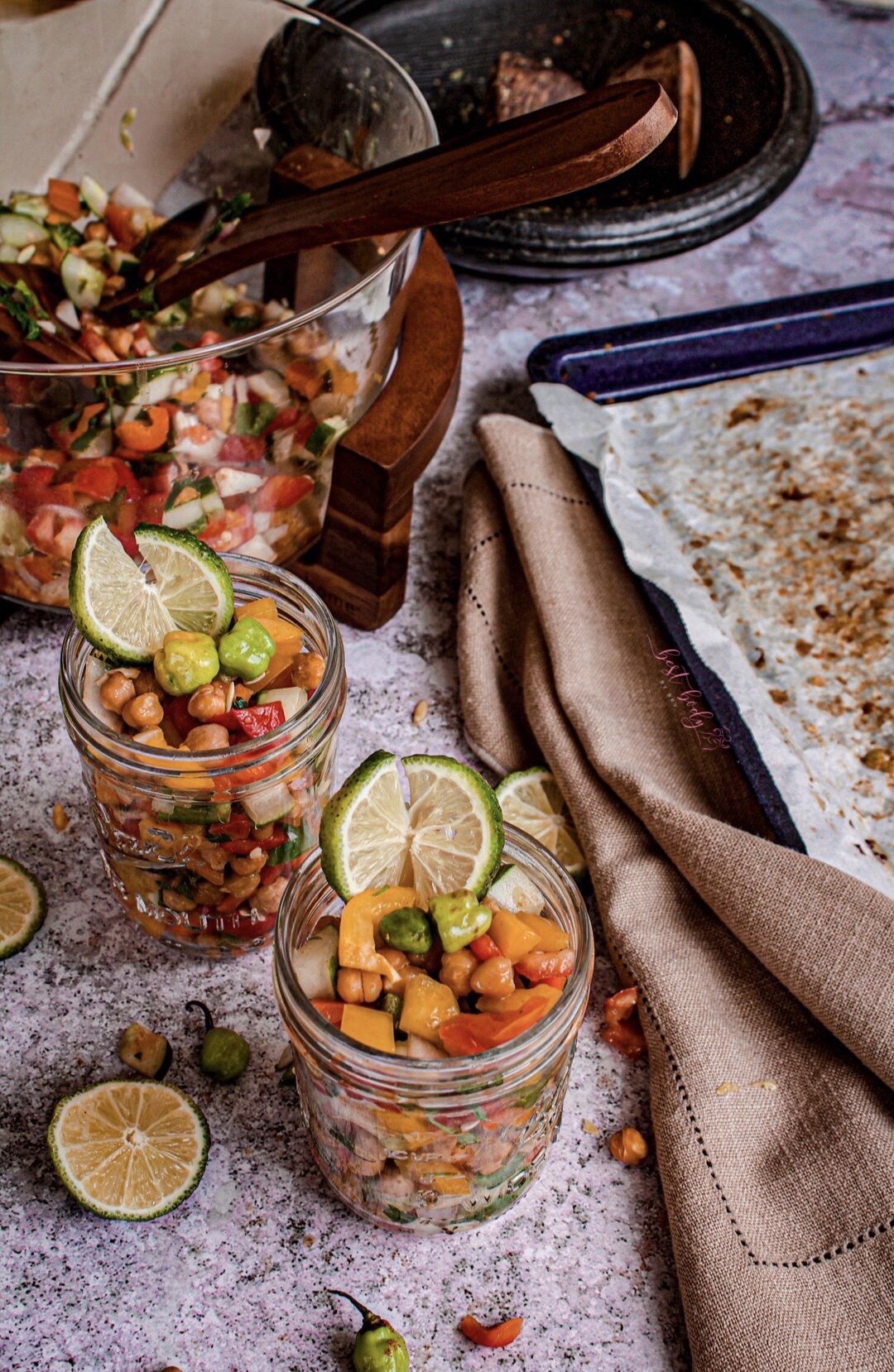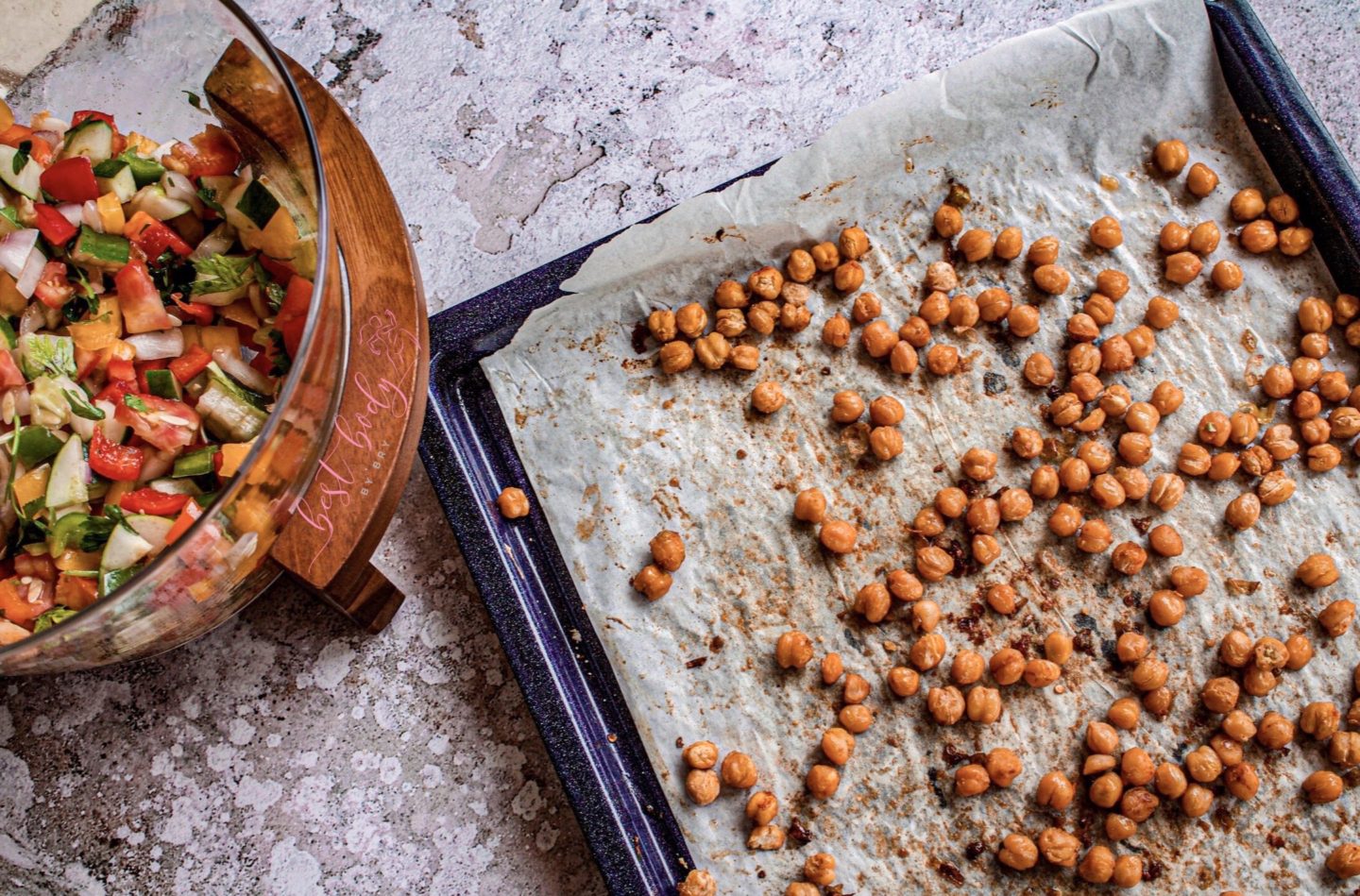 Yes, you read correctly! If there was a way to add kpakpo shito to every food, including sweet foods, I would! Haha. All jokes aside, kpakpo shito works well with almost everything which is why I decided to spice up a chopped salad recipe I had in mind with this punchy green pepper.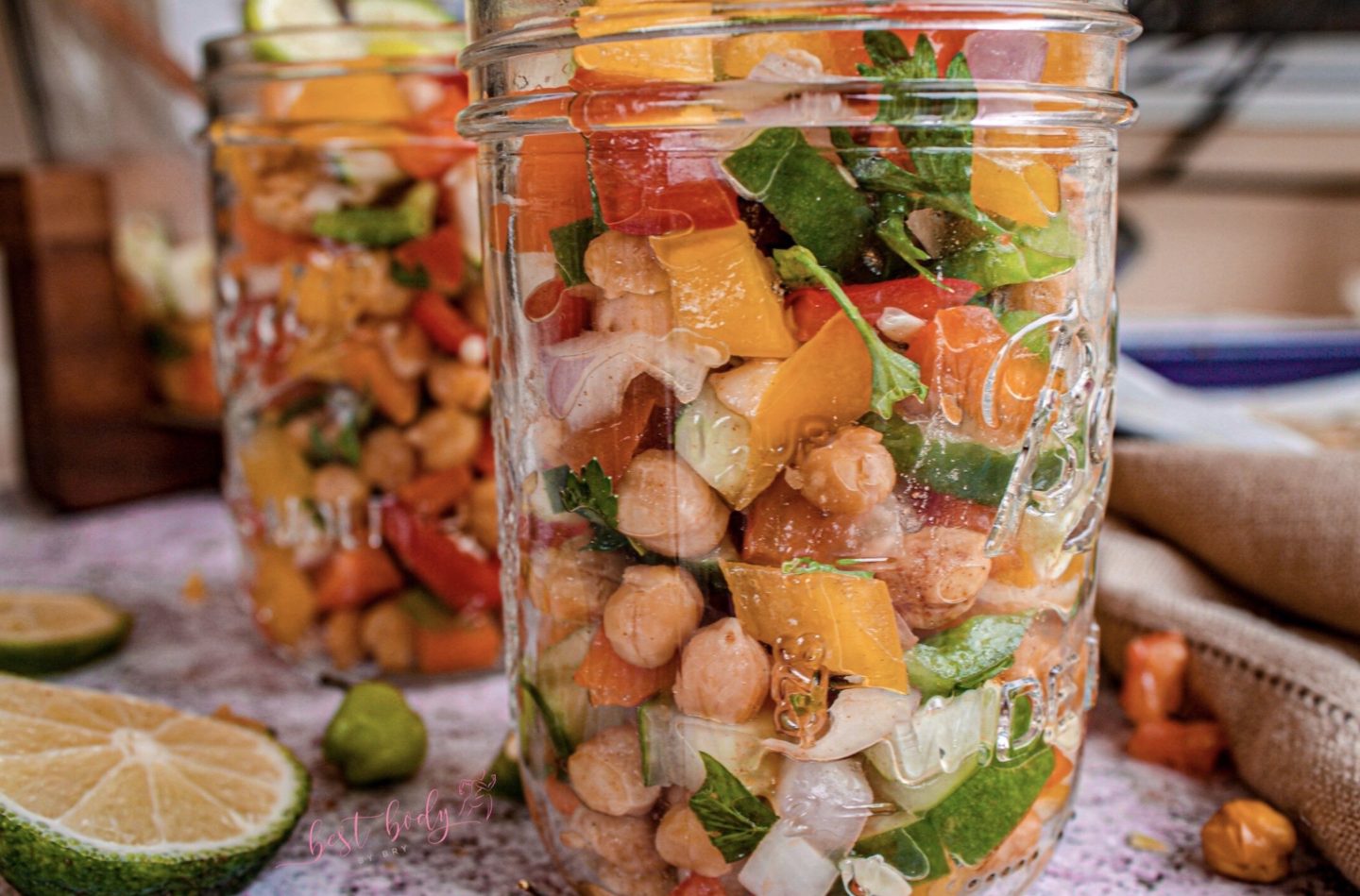 You can eat this salad on its own buuut personally, I don't get full off just this salad. In addition, there are not enough macronutrients in this dish to create a whole meal. That's why this salad would make a perfect side to accompany foods such as my Honey-Suya Chicken, Ghanaian Grilled Chicken or even my Grilled Tilapia recipe.
In all, if you're looking for fresh flavours with a unique kick to serve at a party or to your family, this recipe is definitely one to impress! Without further ado, here is the recipe!
Kpakpo Shito Chickpea Chopped Salad
Ingredients
286

g

cooked (canned) chickpeas

1

red bell pepper

1

orange bell pepper

1

green bell pepper

1

yellow bell pepper

1/2

red onion

3

kpakpo shito peppers

3

tbsp

olive oil

Salt to taste

Black pepper to taste

1

tomato

1/2

cucumber

1

handful

chopped parsley

1/2

lemon

1

tsp

smoked paprika
Instructions
Dry your cooked chickpeas and lay them on a baking tray with oven-proof paper or foil.

In an asanka, crush your kpakpo shito peppers until they are in small pieces. Alternatively, chop with a knife.

Stir in the kpakpo shito with the chickpeas. Add a pinch of salt and 1 tbsp olive oil. Bake in the oven for 20 minutes or until crispy.

Chop all your vegetables and your parsley into small pieces. Add to a bowl, season with the juice of half a lemon, salt and pepper.

When the chickpeas are done, add to your vegetables and stir. Enjoy!x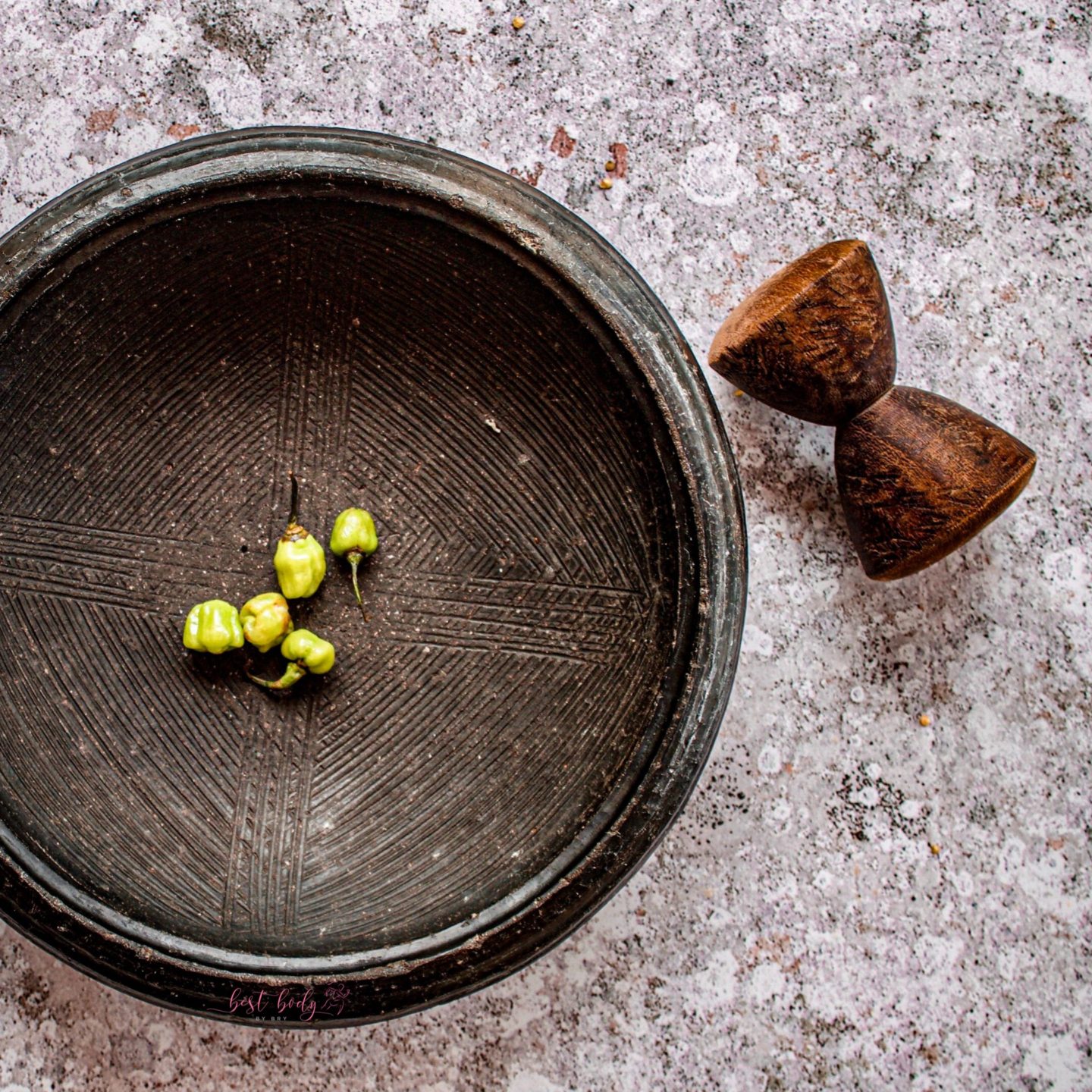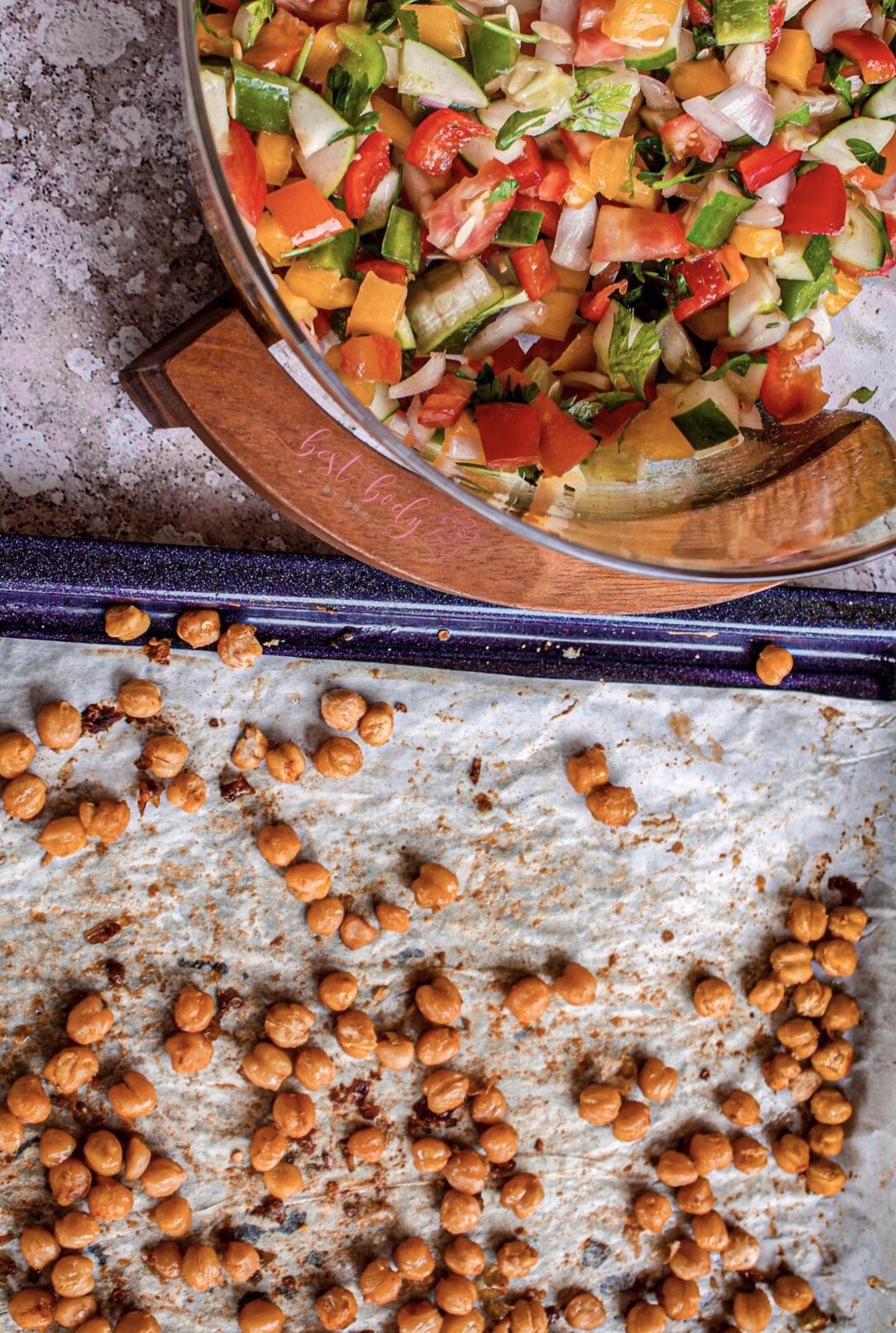 You can also eat the chickpeas on their own like you would crisps! They make the perfect protein-based, crispy and spicy snack to get you through your day!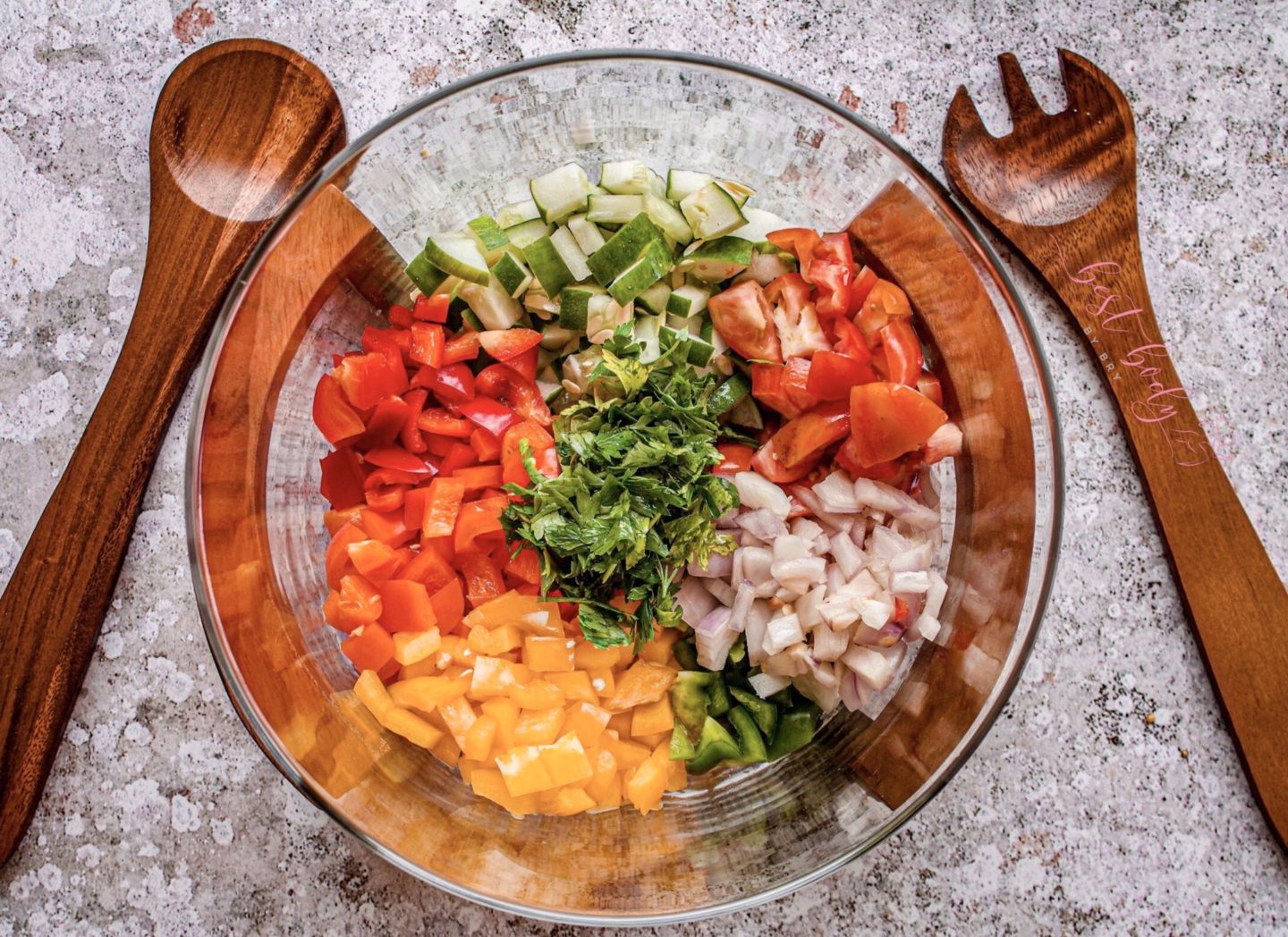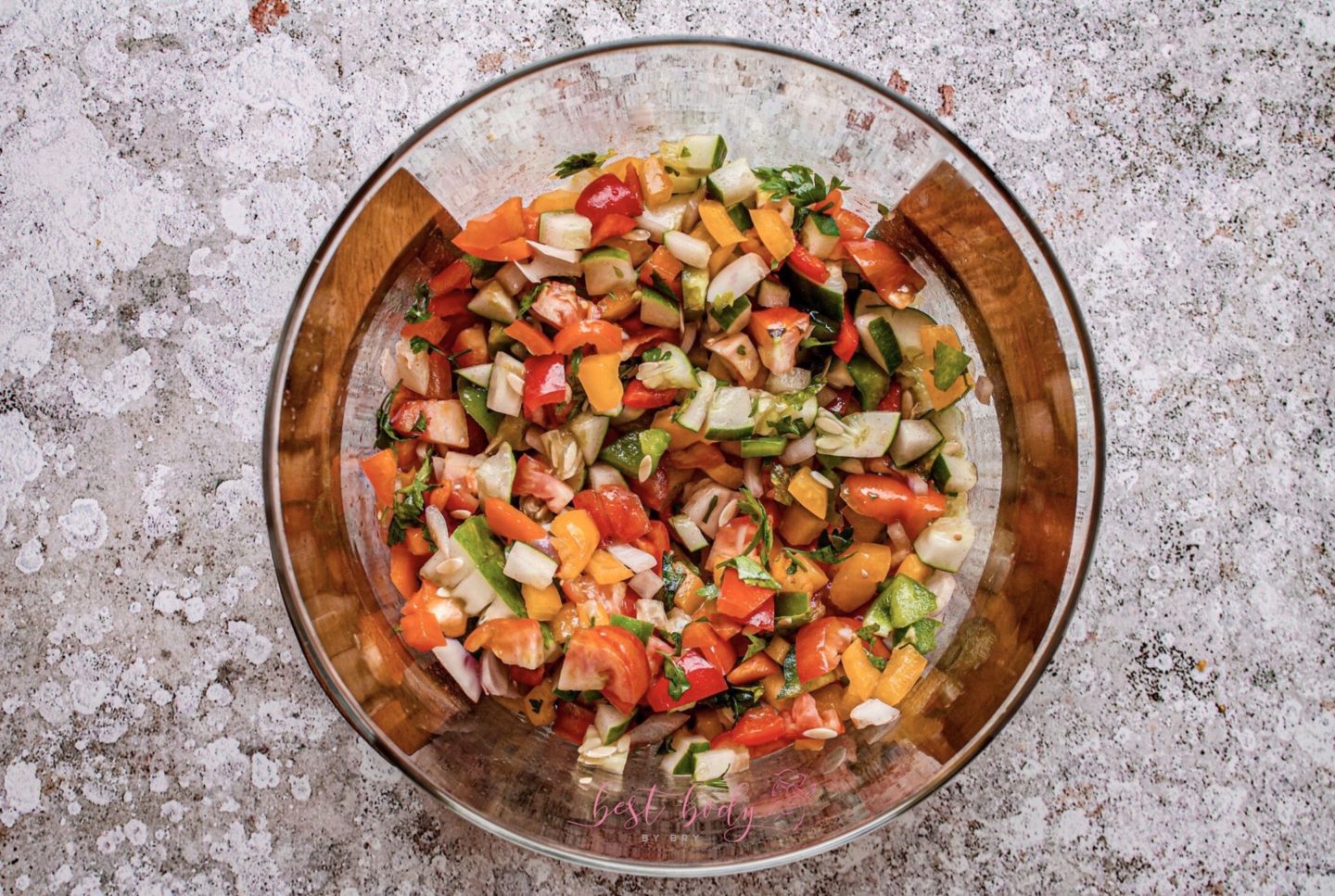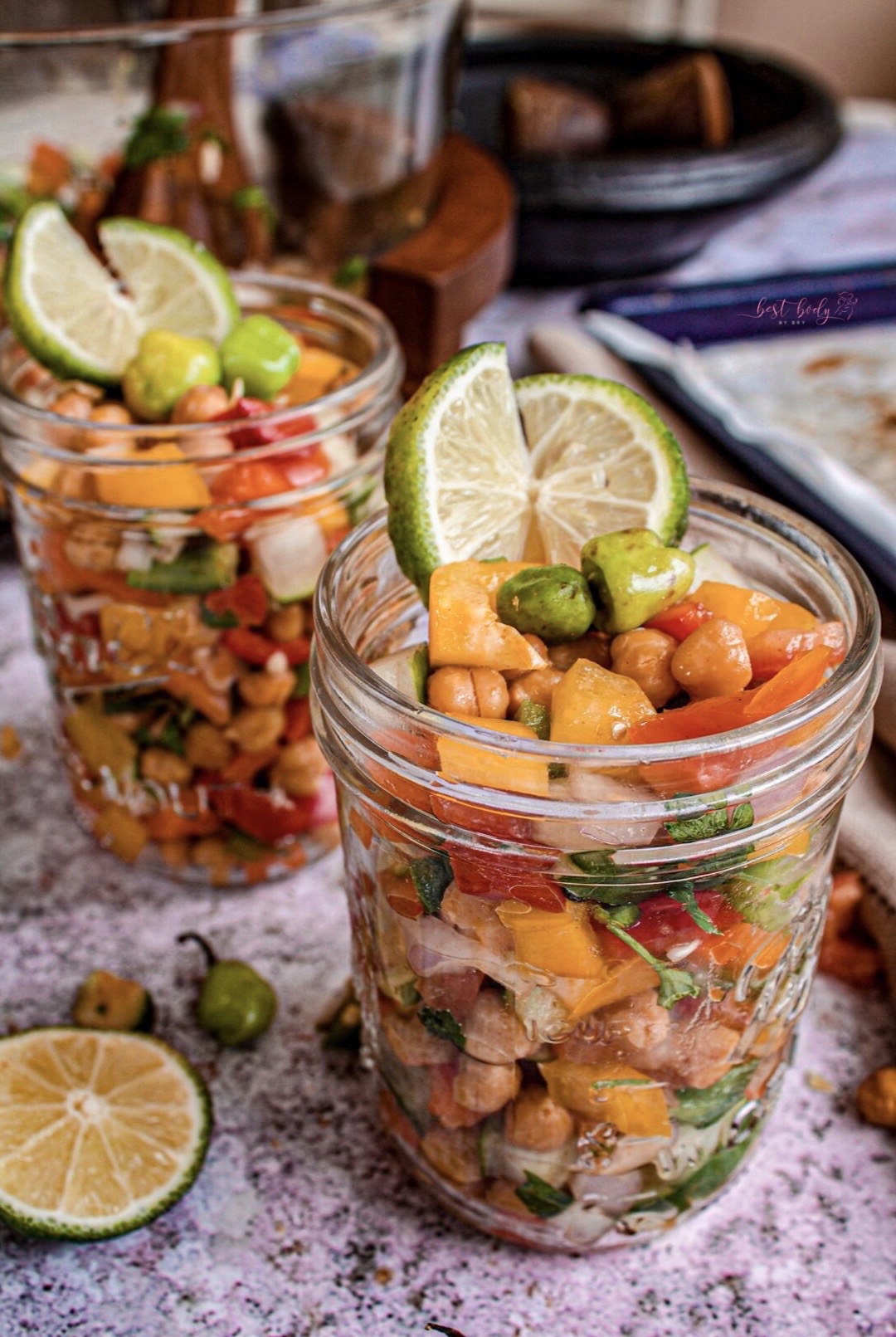 I hope you enjoy this recipe! I strongly advise you to make it and if you make this recipe, email a picture to me, send a picture to my DM on Instagram or tag me in your photo!
Subscribe to my #BBBBFitFam for more recipes and other exclusive perks!
Bry xo