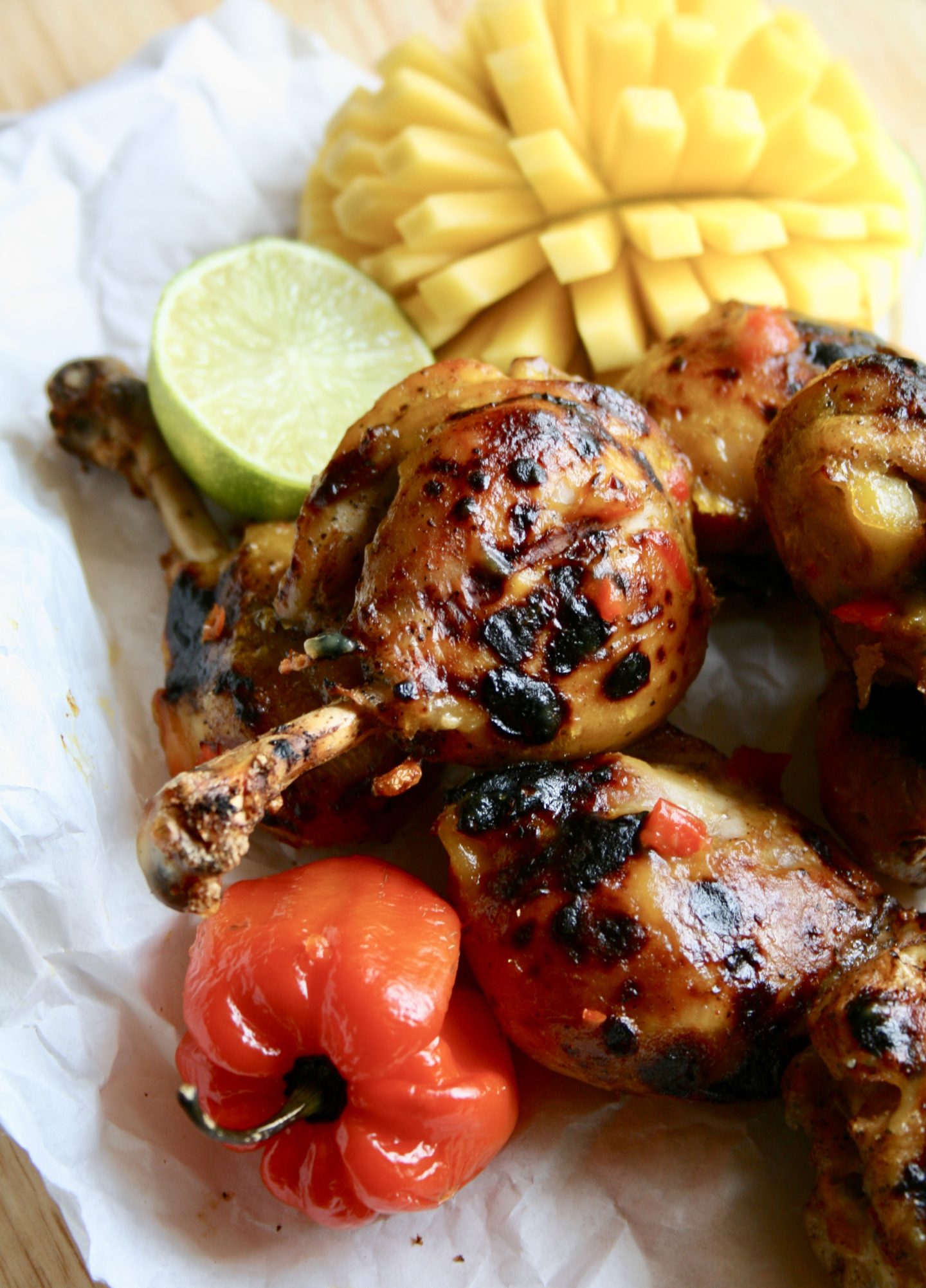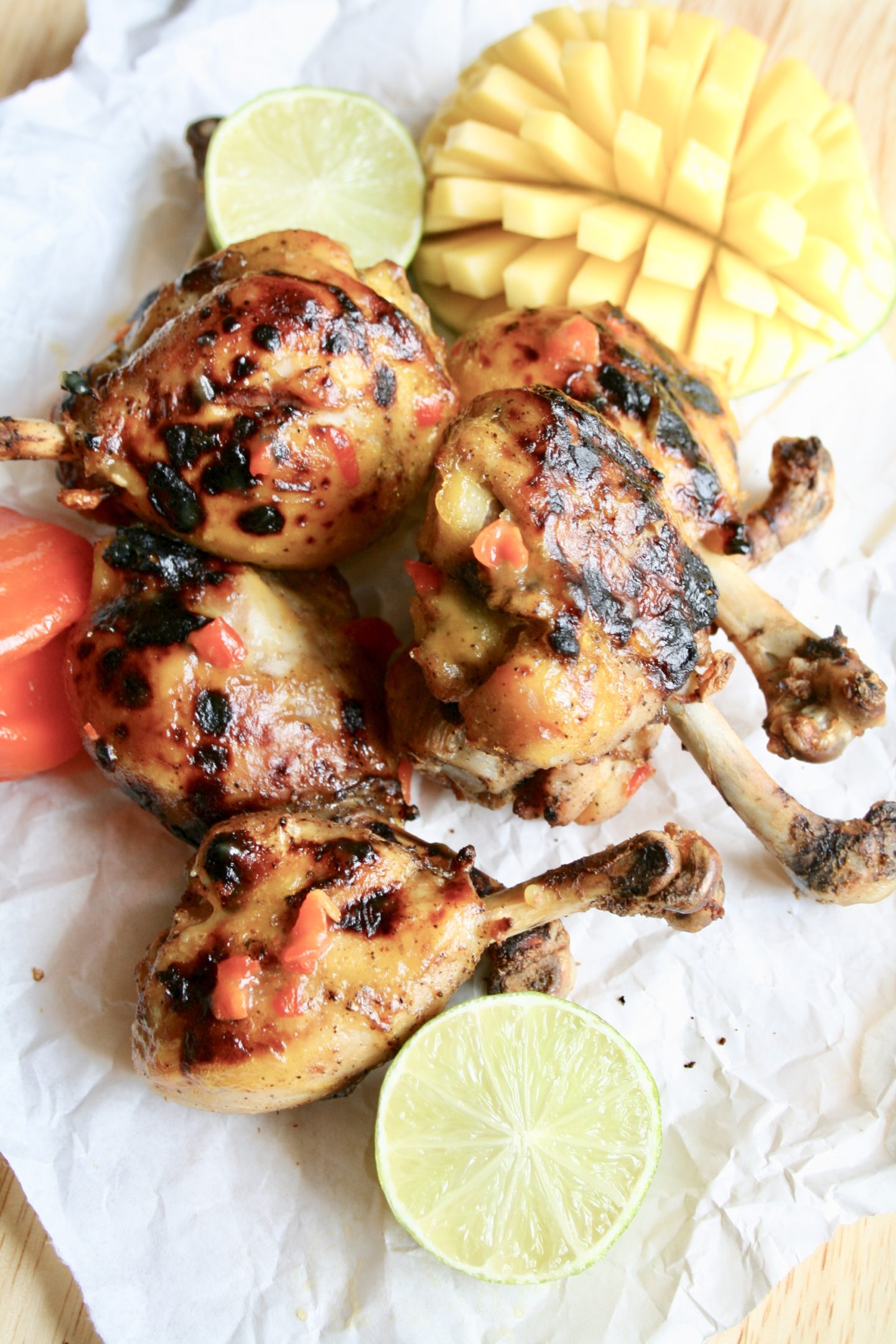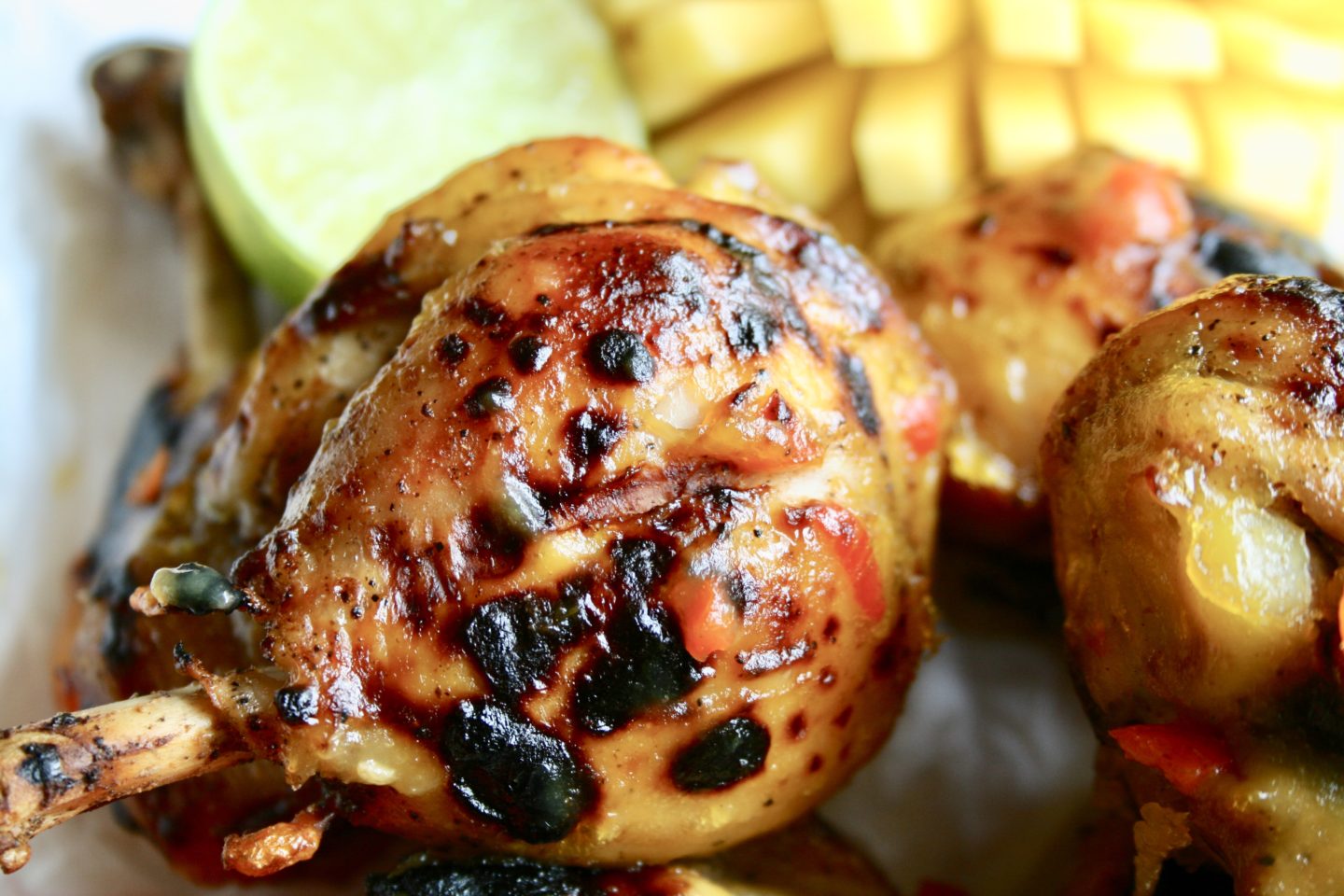 The perfect recipe to add a kick to your summer BBQ! The combination of sweet and spicy in this recipe is truly magical! Scotch bonnet peppers are some of the hottest peppers I've tried and if you try this recipe, I would proceed with caution if I were you. Despite this, these chicken lollipops are flavoursome and fun to eat! Without further ado, here is the recipe:-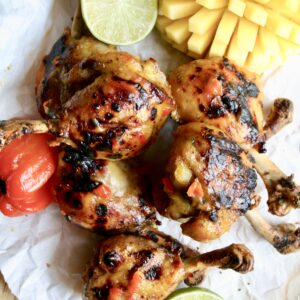 MANGO AND SCOTCH BONNET CHICKEN LOLLIPOPS
Ingredients
8

chicken drumsticks

1

large mango

1

scotch bonnet pepper

Salt to taste

1

small lime

1

tbsp

honey

1/2

tsp

ground black pepper

1

tsp

thyme

1

tsp

all-purpose seasoning
Instructions
Follow the instructions on how to lollipop a chicken in the graphic below!

Marinate the chicken in salt (to taste), pepper, juice of half a lime, thyme and all-purpose seasoning. Stir until all the pieces are coated.

Place the drumsticks in the oven to grill at 180*C for 25 minutes until cooked through.

Whilst the chicken cooks, chop your mango into pieces and blend with a splash of water. Place in a saucepan on the stove along with chopped scotch bonnet pepper, a pinch of salt, the juice of half a lime and honey. Stir and let simmer on a medium heat for 10 minutes.

Take the mango sauce off the heat and the chicken out off the oven when it has cooked through. Coat each drumstick in the sauce by either dipping the drumsticks in the sauce or brushing the sauce over the drumsticks.

Place in the oven once again at 220*C for 5 minutes to broil and let the chicken brown. Flip the pieces over to the other side for a further 5 minutes. Note to monitor the chicken every minute to prevent burning.

Take out of the oven and brush with more sauce if you wish. Enjoy!
---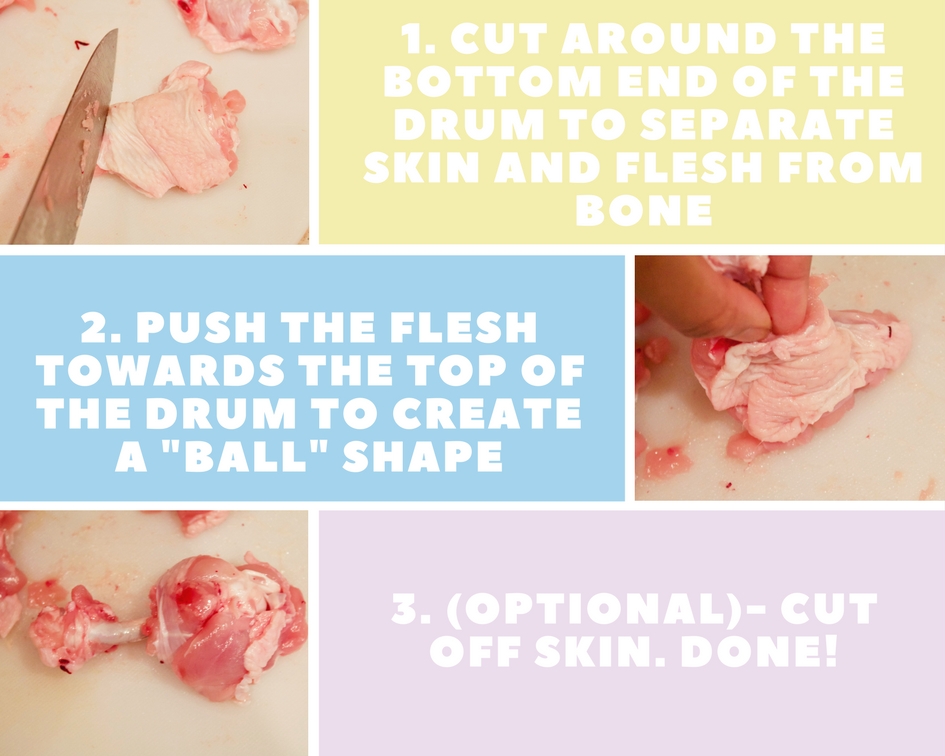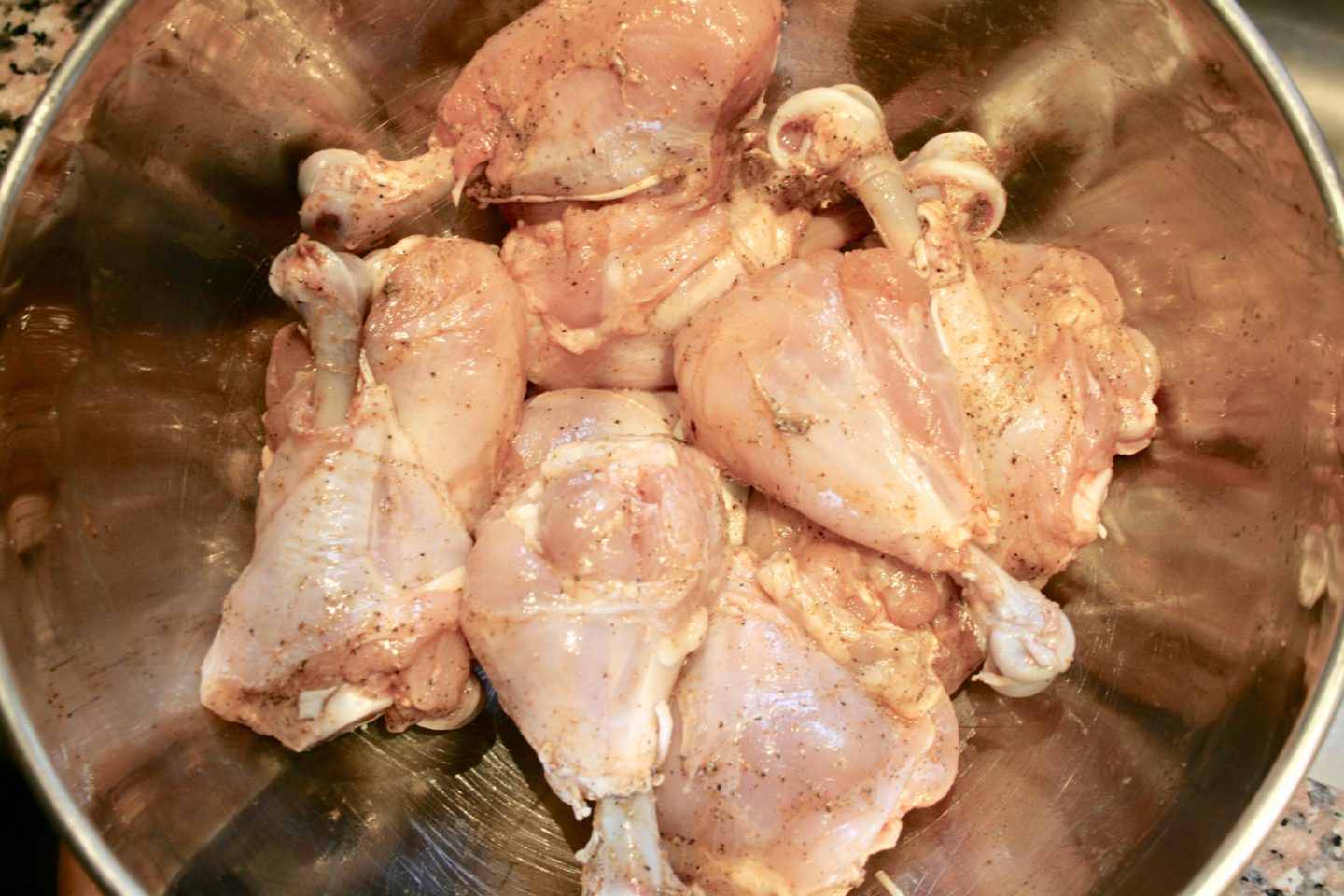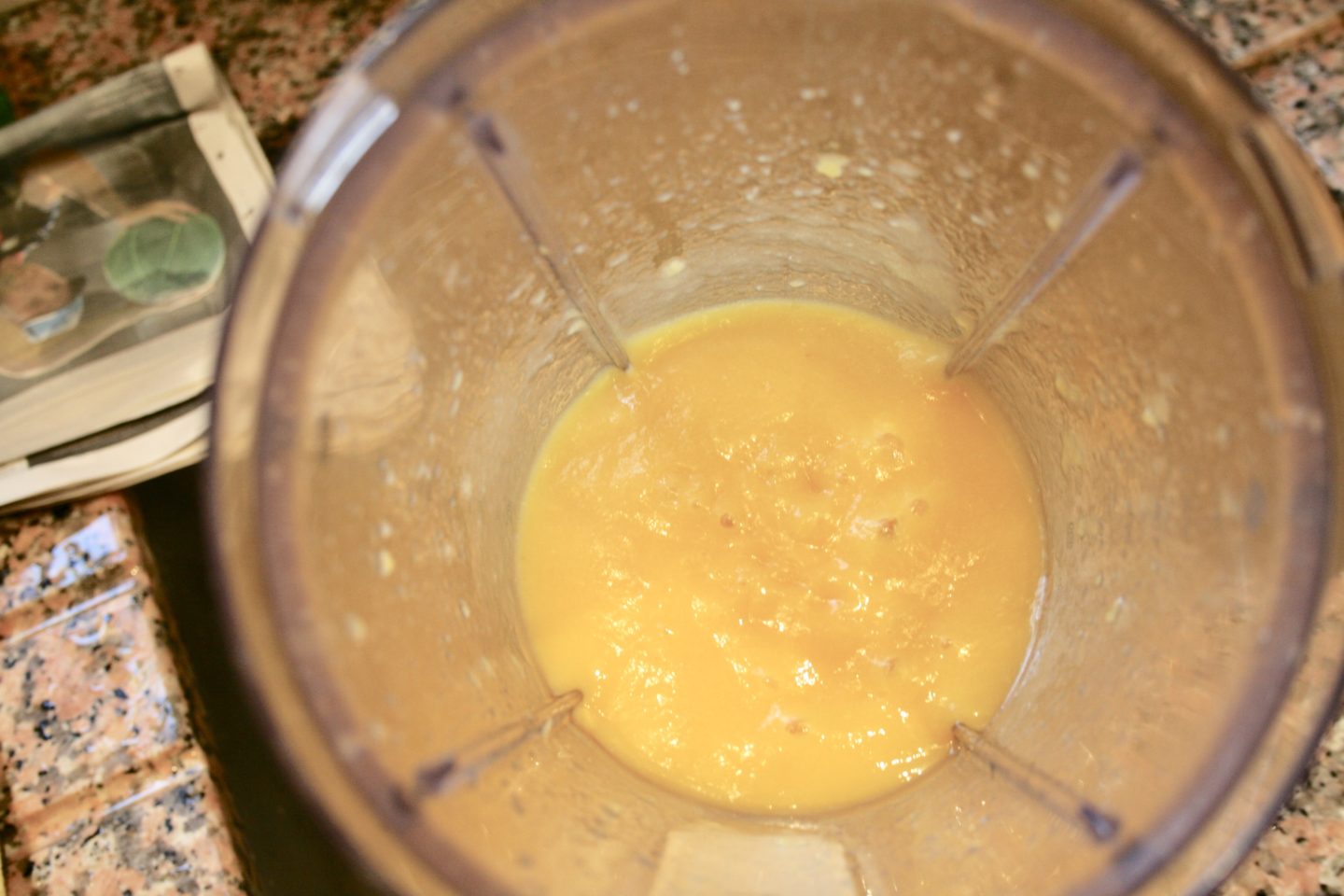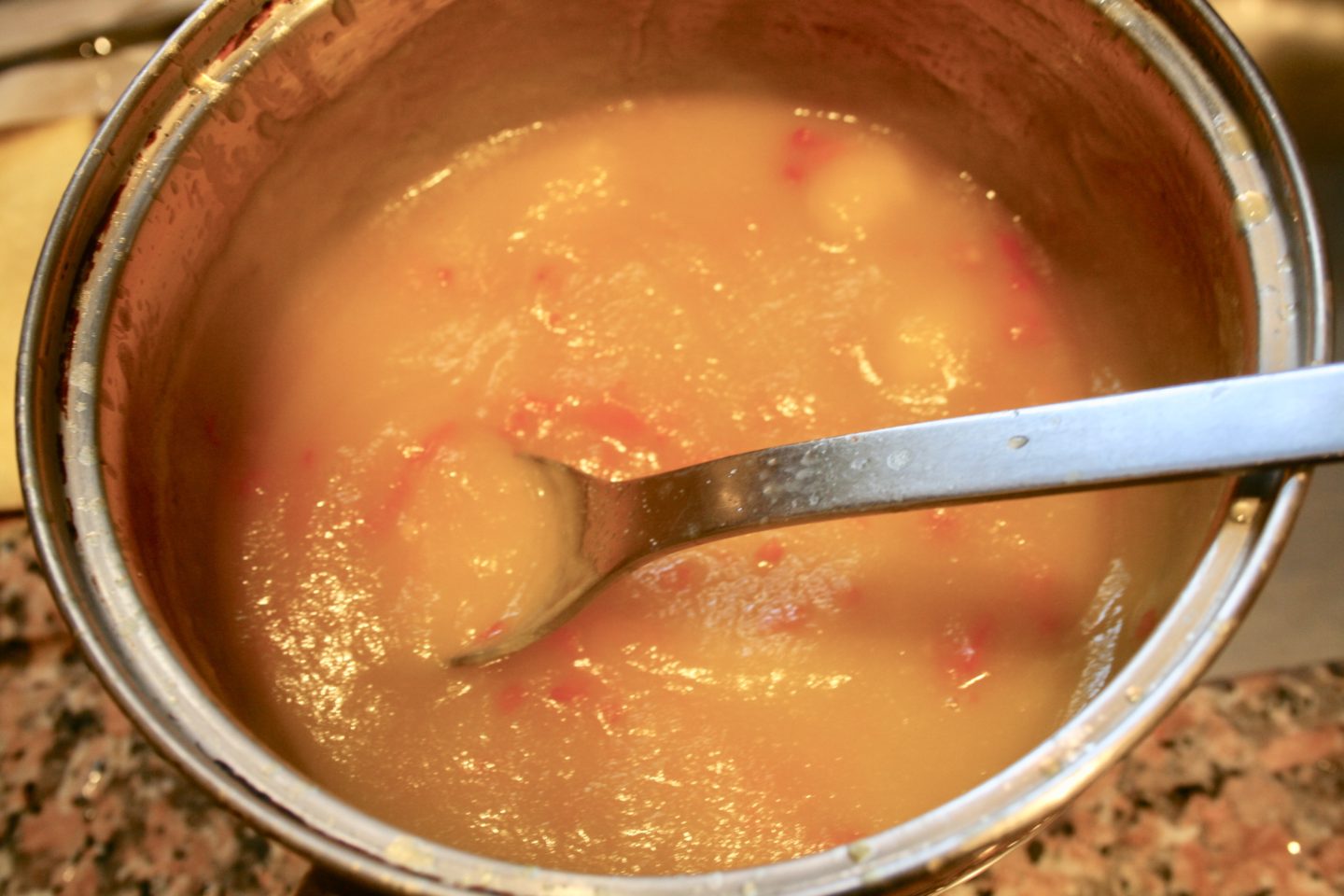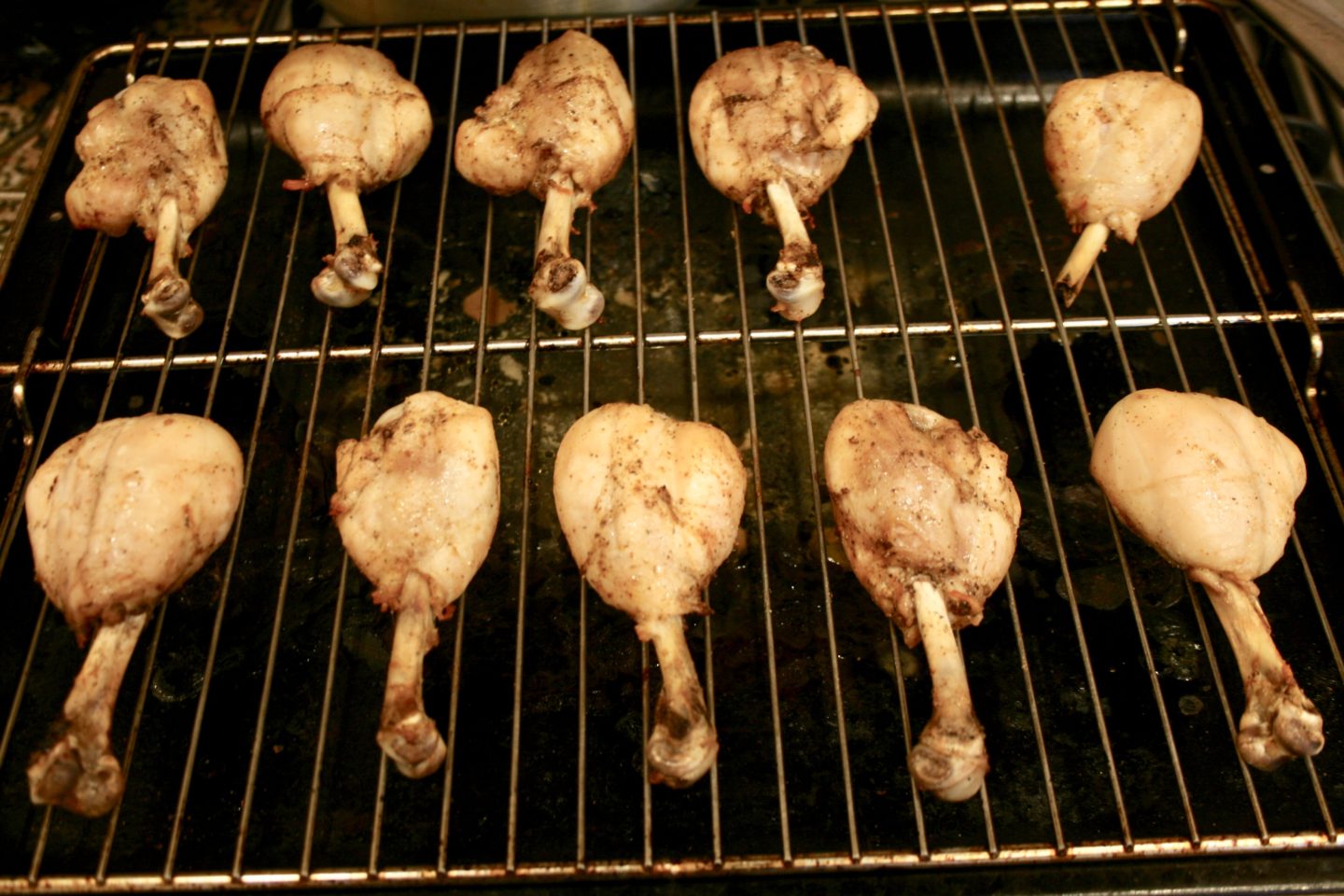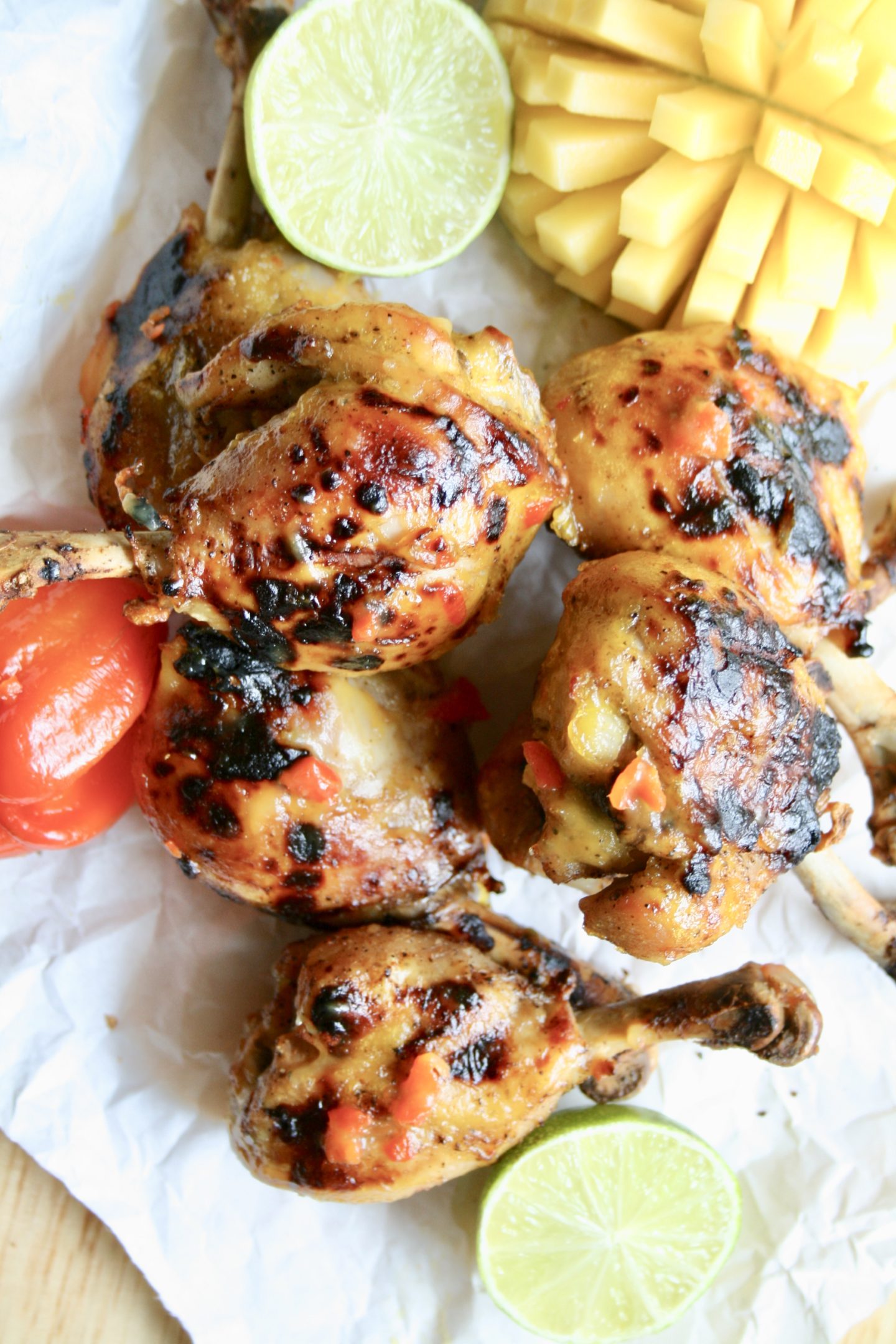 ---
I hope you liked this recipe!
Don't forget to subscribe to receive my monthly newsletter and more!
Bry xo