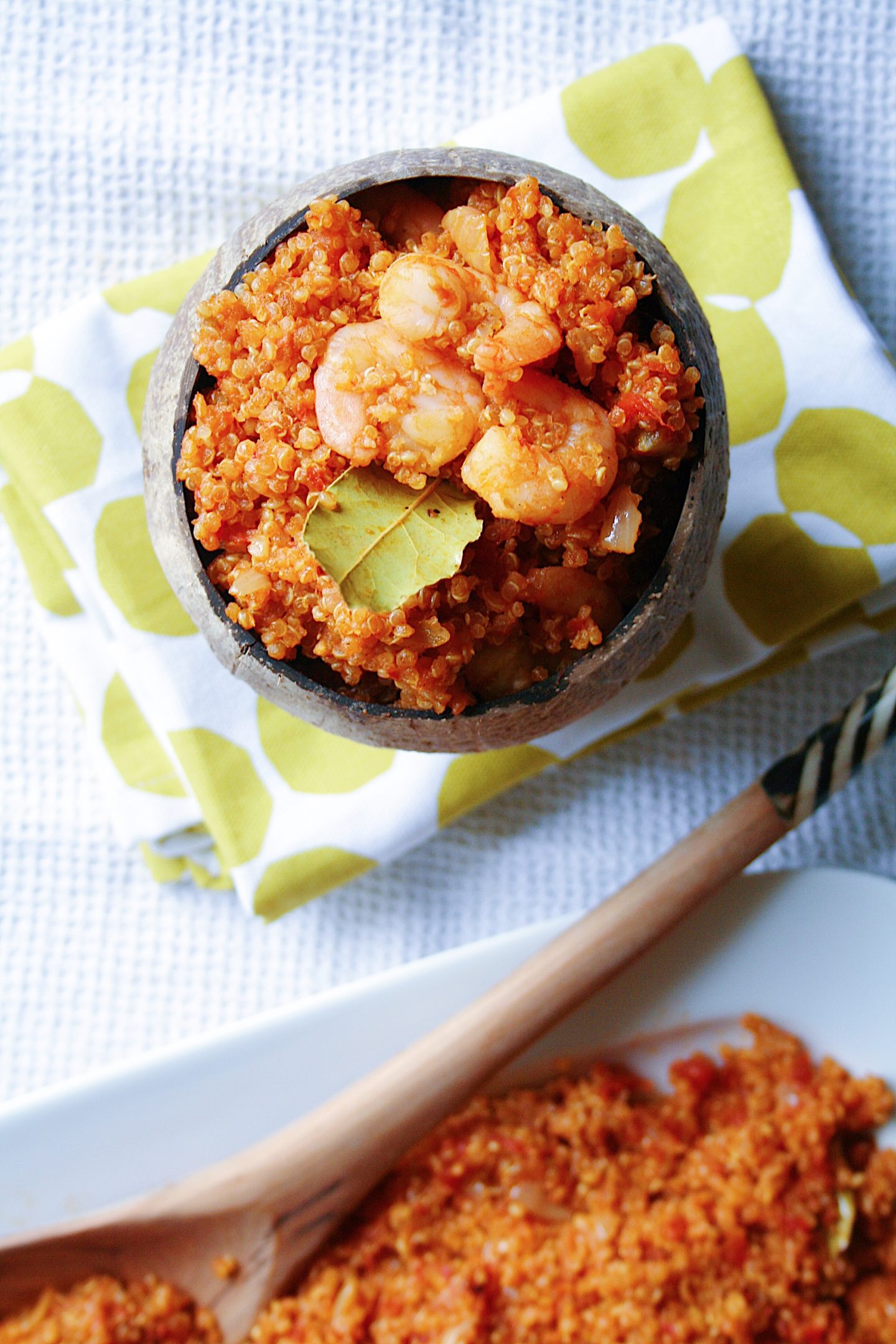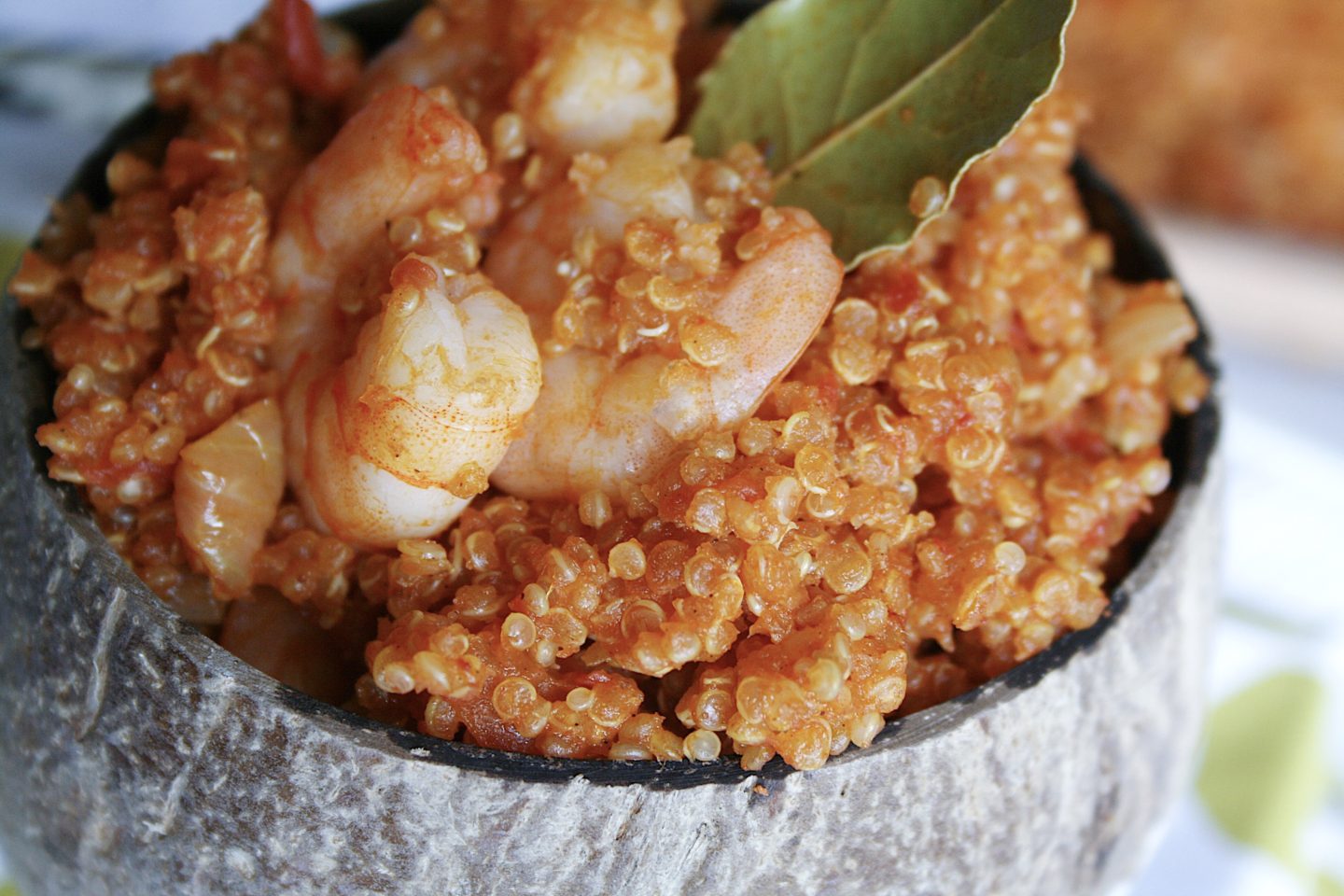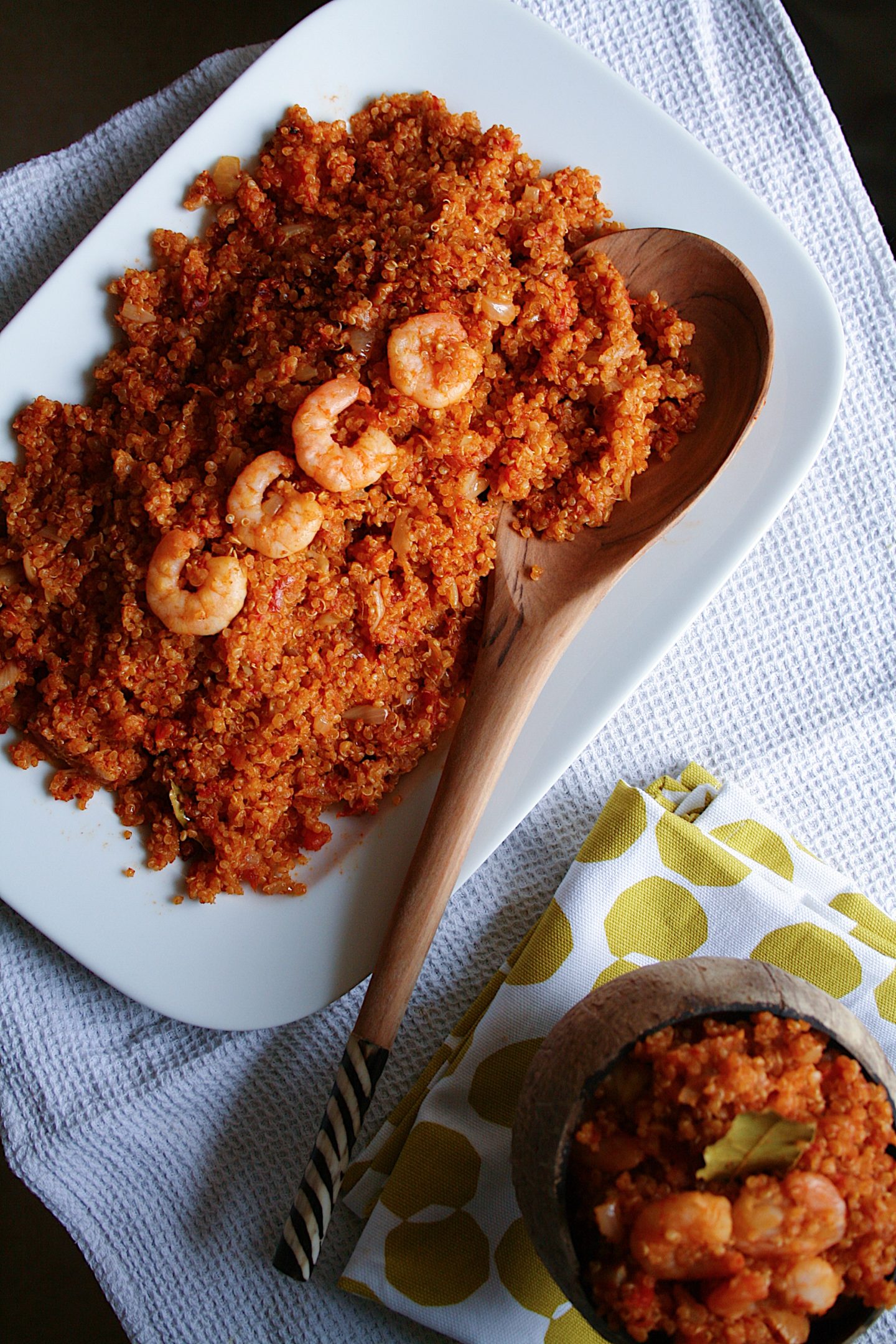 Here is another one of my random creations that turned out to be a favourite! As written previously on my blog, jollof is a traditional West African dish that is typically rice-based and infused with a tomato stew. On my blog, I have made a quinoa jollof before which was a lighter, more protein-rich and highly fibrous version of traditional jollof rice. I decided to take that recipe to a new level by infusing the quinoa jollof with coconut milk and I must say, this recipe is one of the tastiest recipes I have ever made!
I am not a fan over overwhelming coconut flavours in food but the hint of coconut you can taste from this dish produces an overall mind-blowing flavour that YOU HAVE TO TRY. I am obsessed with this recipe and have eaten it everyday for a whole week since I made it. Yes, it is that good! The best thing about quinoa is that as much as you eat, it leaves you feeling full without making you feel bloated. Of course, I would never deprive you of a delicious recipe so here is how to make my Coconut Quinoa Jollof with Prawns: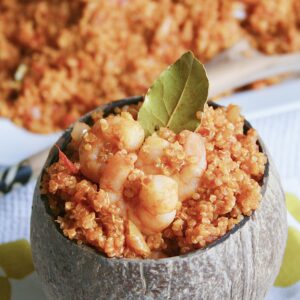 COCONUT QUINOA JOLLOF WITH PRAWNS
Ingredients
156g

raw prawns

300g

raw quinoa

800g

chopped tomatoes (from a can or fresh)

1

large scotch bonnet pepper

1

large onion

3

cloves of garlic

400g

tin of coconut milk

1

thumb-sized piece of ginger

2-3

shrimp/all-purpose seasoning cubes

Salt to taste

1

tsp

dried thyme

2

bay leaves

4

tbsp

sunflower oil
Instructions
Add 1 tbsp of sunflower oil to a pan and fry your prawns until cooked (pink). Set them aside.

In a blender, add your tinned tomatoes, garlic, ginger and scotch bonnet pepper. Blend until combined.

Chop up your onion into small pieces. Add 3 tbsp of sunflower oil into a large pot and add your onions. Sauté until translucent.

Add your blended mixture to the pot. Add your shrimp/all-purpose seasoning cubes, salt to taste, thyme, and bay leaves. Cover with a lid and cook on a medium heat for 20 minutes.

Blend your coconut milk until it forms a smooth mixture.

Rinse your raw quinoa and add to the pot. Add your coconut milk as well. Stir until thoroughly coated and cover your pot.

Leave to cook for 30-40 minutes or until the quinoa is cooked on a medium to low heat. Stir occasionally with a fork (to avoid burning and mushy jollof). Add your prawns in the last 5 minutes. Enjoy!
---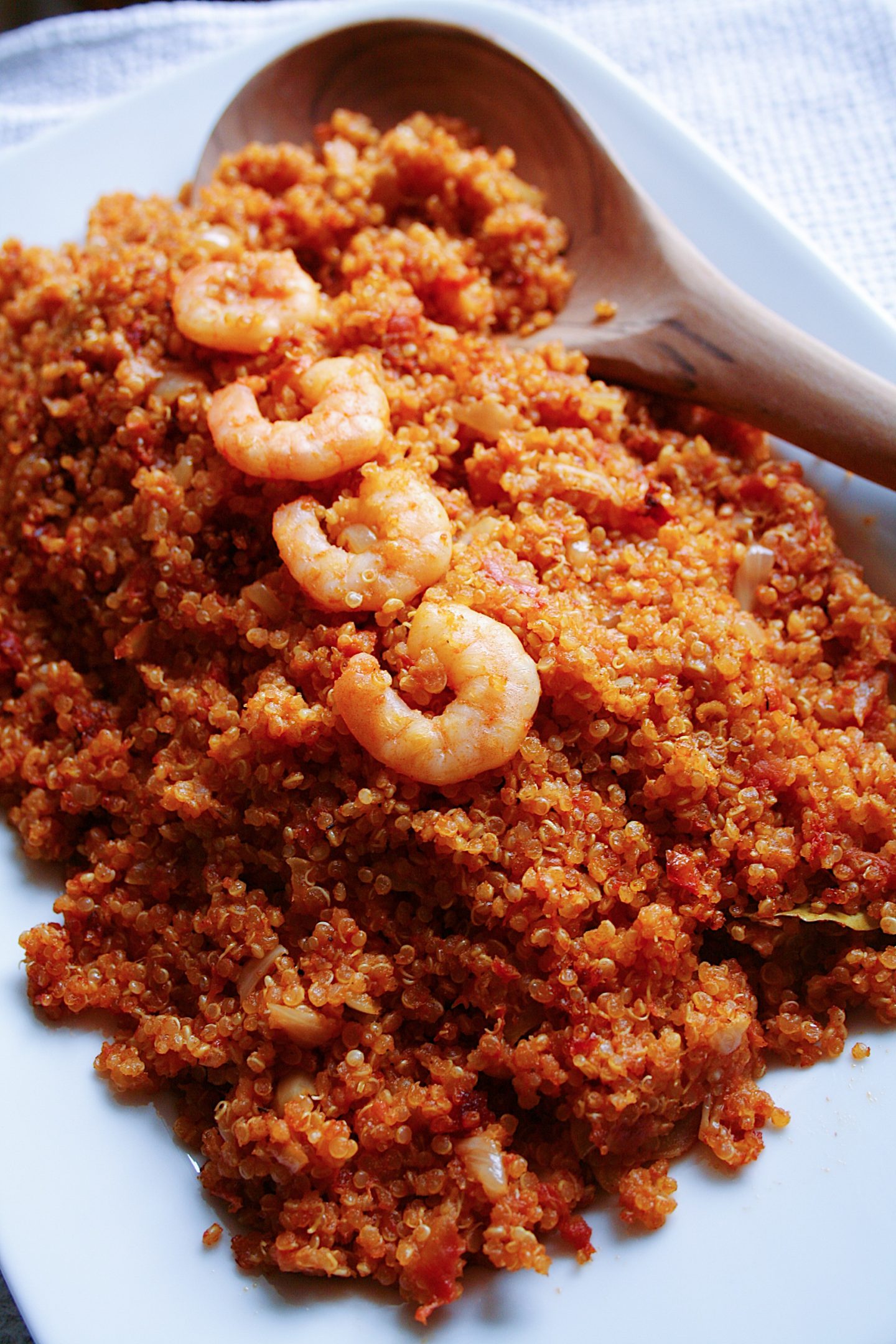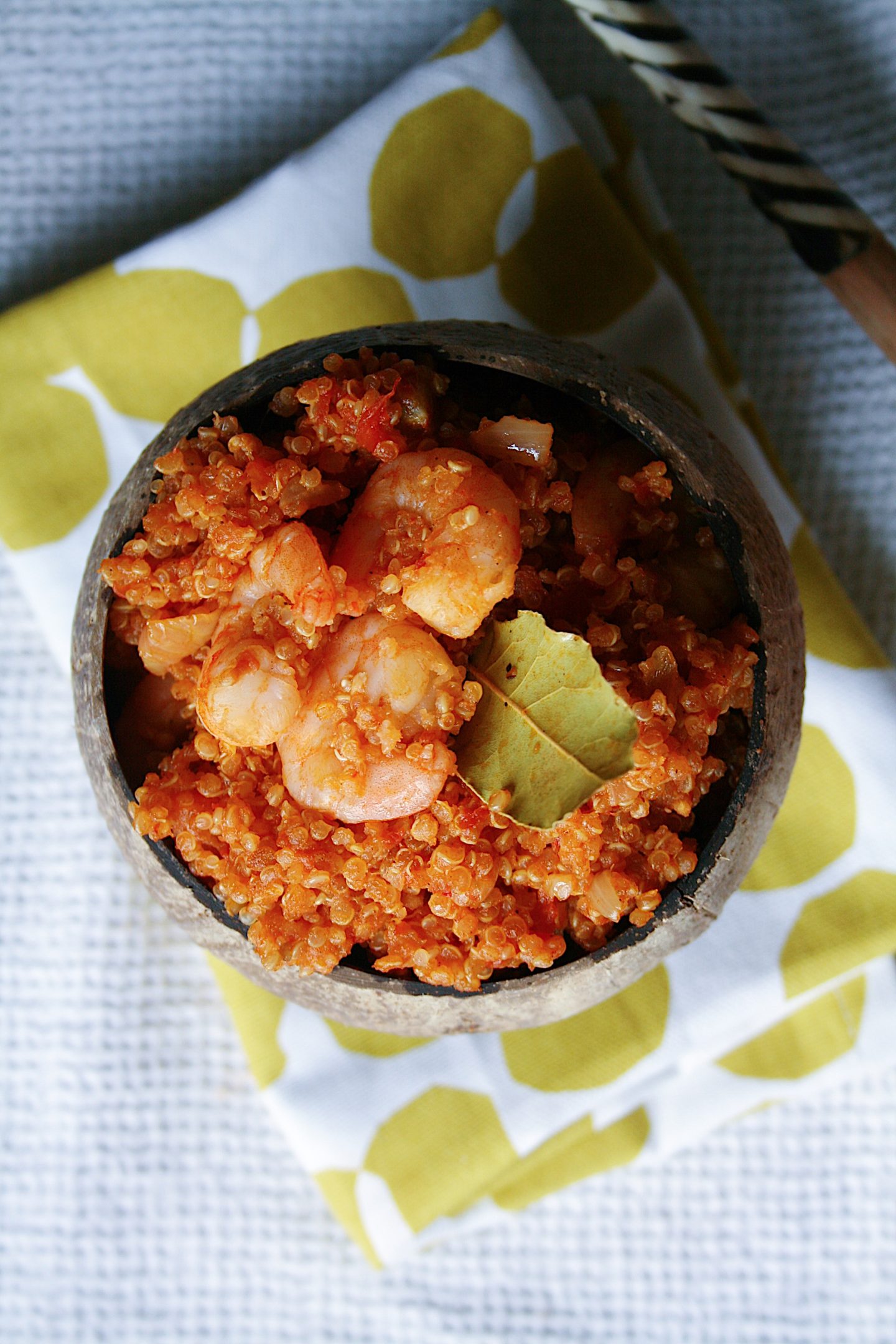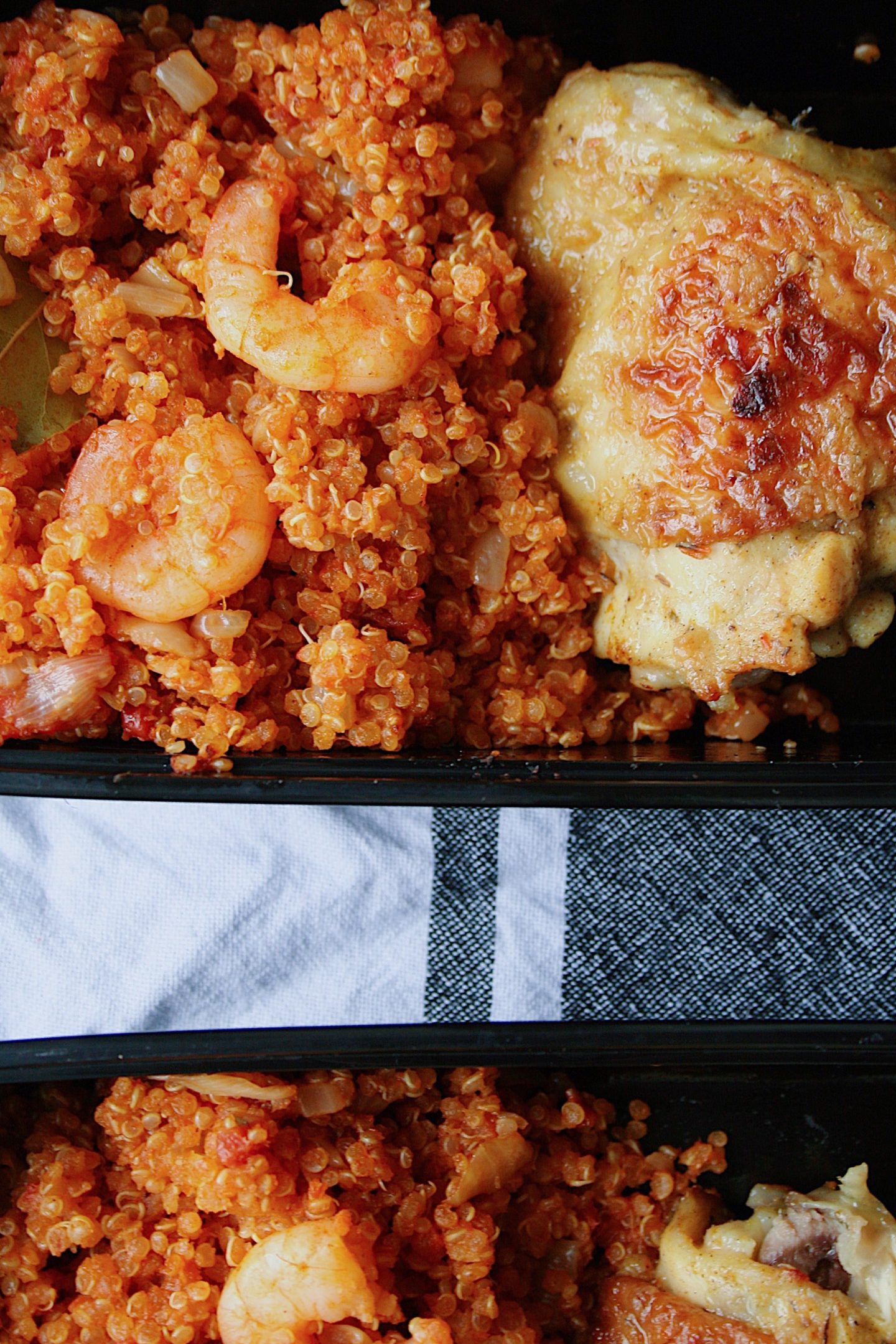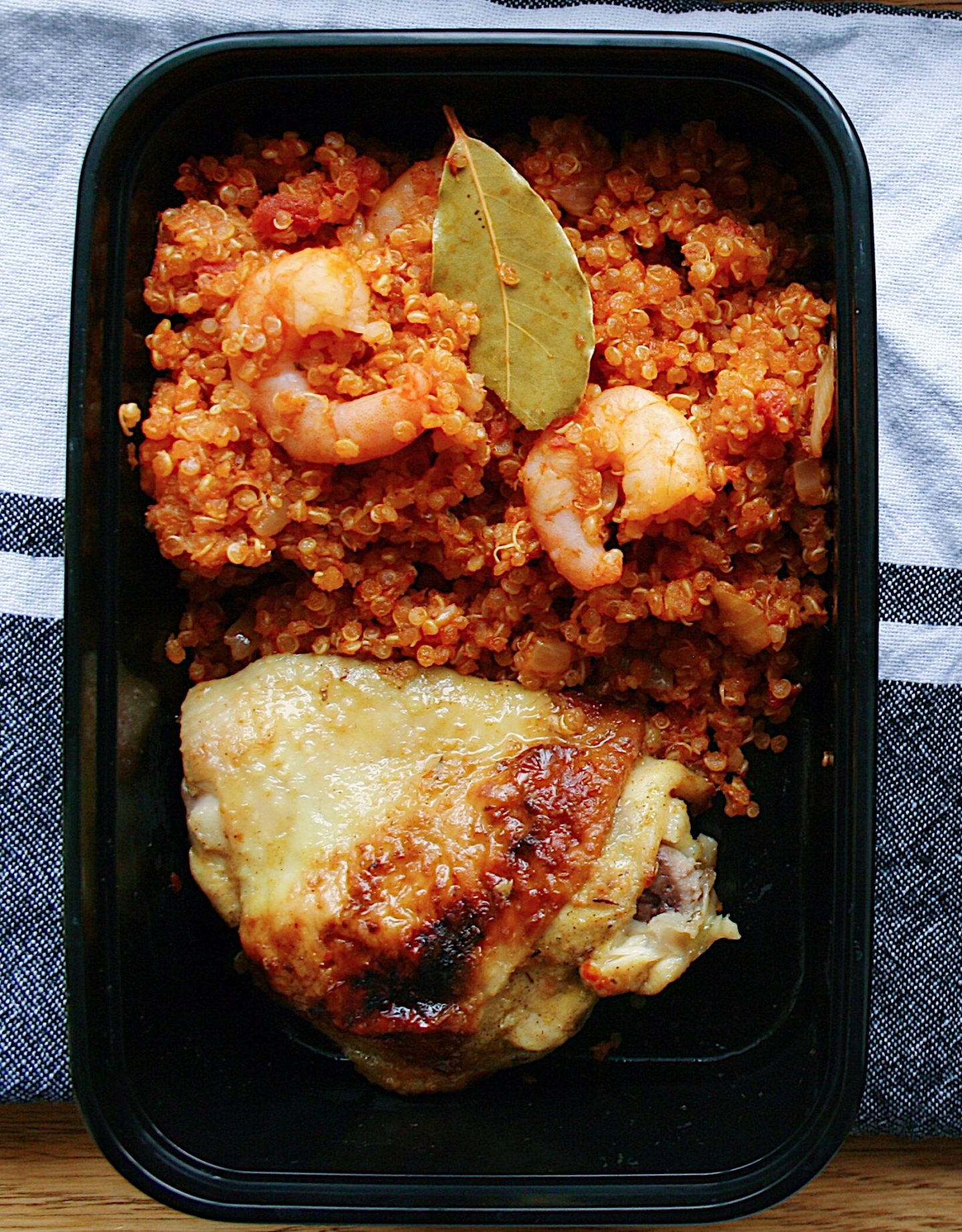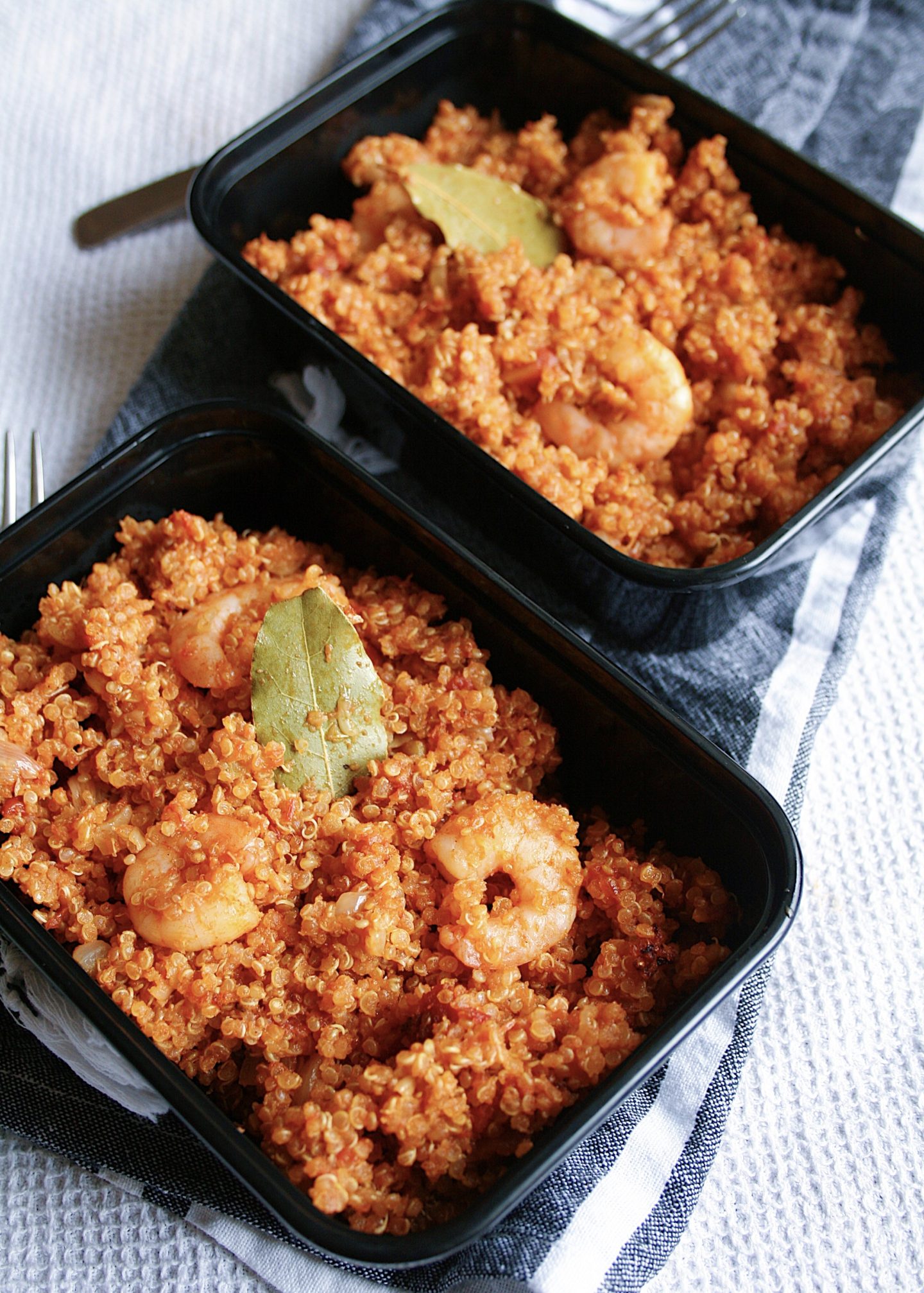 ---
I hope you liked this post and give this recipe a try!
Don't forget to subscribe and follow my social media!
Bry xo