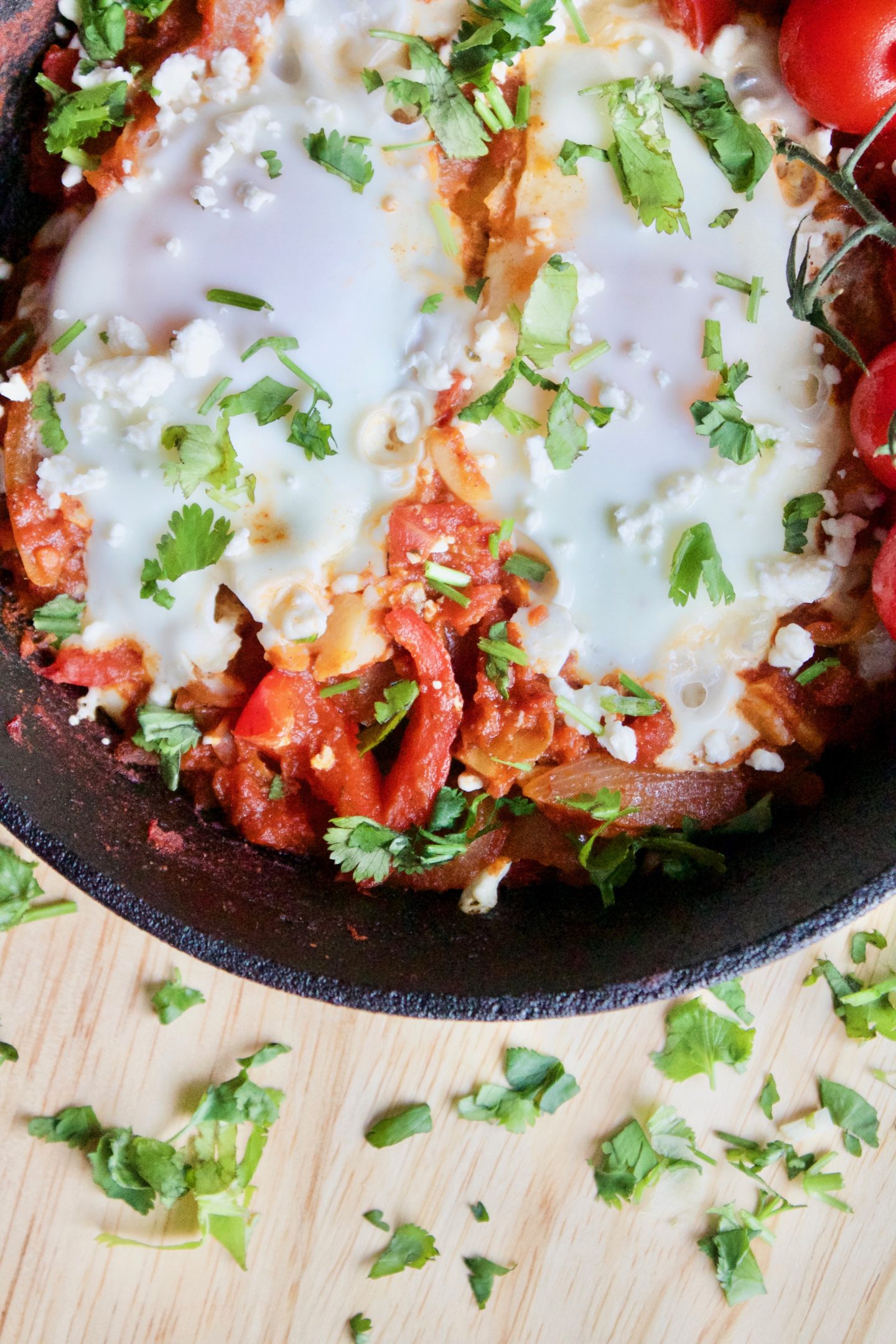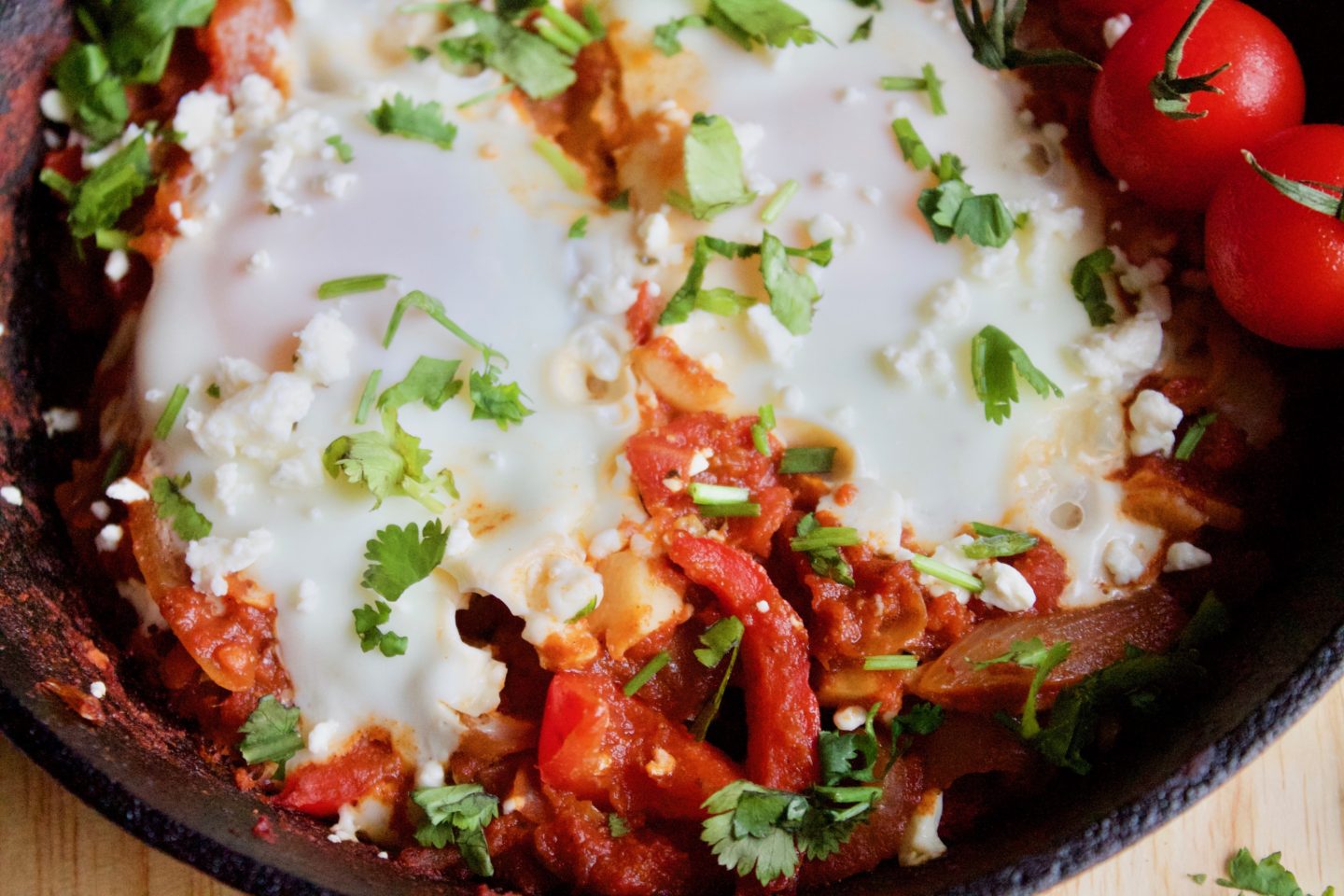 Shakshuka is a traditional, baked Middle Eastern/Northern African breakfast made from ingredients most of you will find in your kitchens. All these ingredients come together to make a warm and comforting breakfast, perfect to keep you full all morning. It is super easy to make and I was surprised that I had never properly tried it until last year!
Shakshuka is being featured on almost every brunch menu in London and I am loving it! But, there's nothing better than knowing that you can make your own personal brunch at home, for less than 1/6 of the price! Making and eating this recipe made this dish feel like a treat but the catch is, you can make this for breakfast, lunch or dinner if you want! I tried to make my version as authentic as possible but obviously, nothing can be as authentic as eating this breakfast at the source. Regardless, it was yummy! Without further ado, here is the recipe!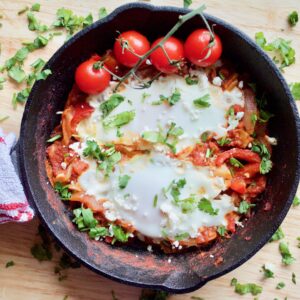 SHAKSHUKA FOR ONE!
Ingredients
2

eggs

200g

chopped tinned tomatoes

1/2

red bell pepper

1/2

small white onion

2

tbsp

olive oil

1

clove of garlic

1/2

tsp

cumin

1/2

tsp

paprika

1/2

tsp

chilli powder

Salt and pepper to taste

Fresh coriander to garnish

Crumbled feta (optional)

1/2

tsp

tomato puree

A cast iron skillet!
Instructions
Preheat your oven to 190*C.

In a cast iron skillet, add your olive oil. Chop your onion and red bell pepper and add to the pan. Cook them over a medium heat until they have softened.

Add your chopped garlic and cook for a further 2 minutes. Sprinkle cumin, chilli powder and paprika into the pan. Stir in your tomato puree and cook for a couple more minutes until the paste starts to separate.

Add your chopped tomatoes and a splash of water to make the mixture thinner if necessary.

Let the sauce simmer uncovered for 10 minutes, stirring occasionally until the sauces has reduced. Add salt and pepper to taste.

Make 2 wells in the sauce and crack your eggs into them. Then transfer the skillet to the oven to cook uncovered. Leave in the oven for 5-10 minutes or until the yolk is to your liking and the whites have set.

Take out, sprinkle some coriander and crushed feta on your shakshuka. Enjoy with a bread of your choice!
---
I don't know about you but my mouth is watering just looking at this!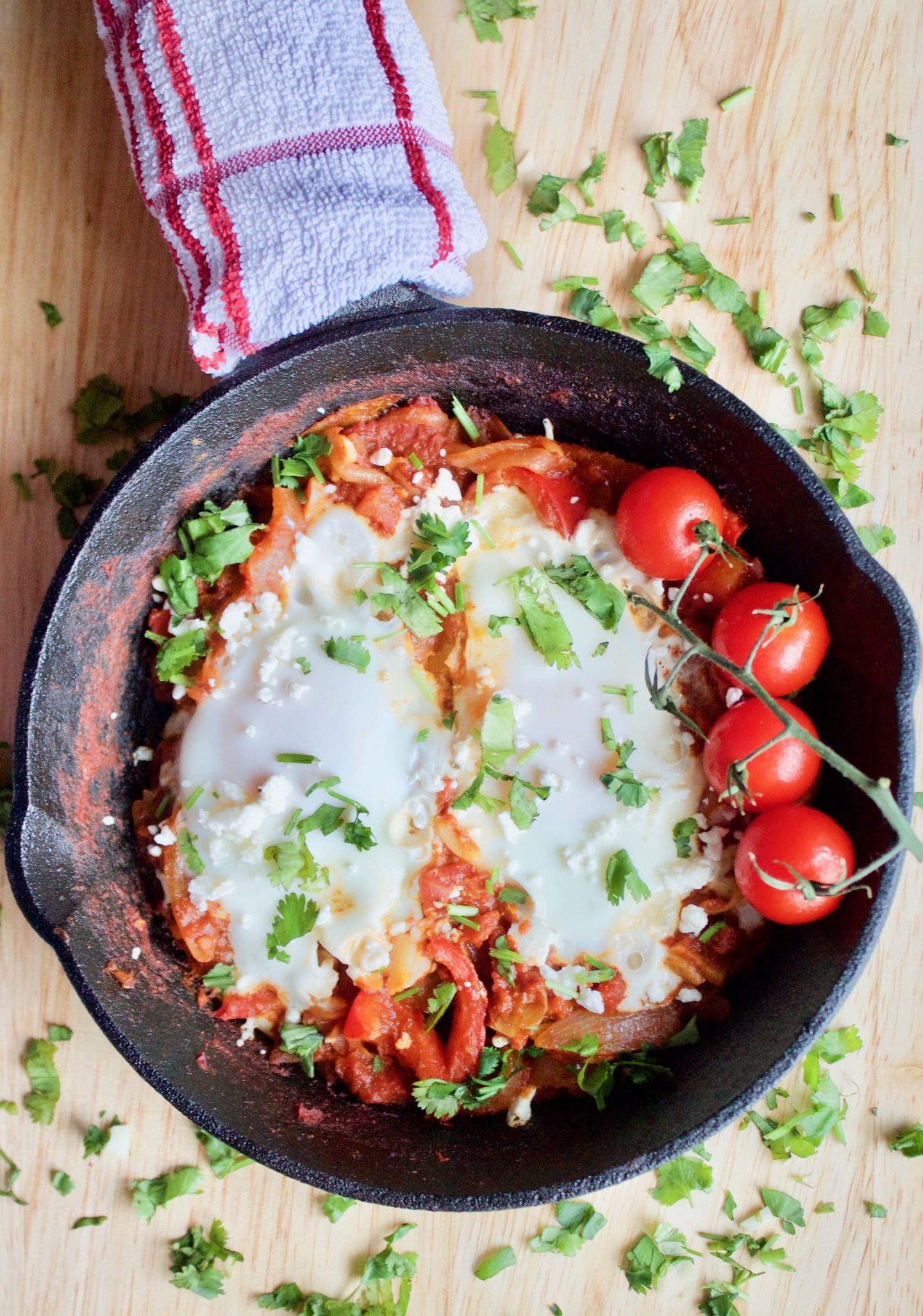 ---
I hope you liked this recipe and you have to give it a try!
Don't forget to subscribe and follow my social media!
Bry xo