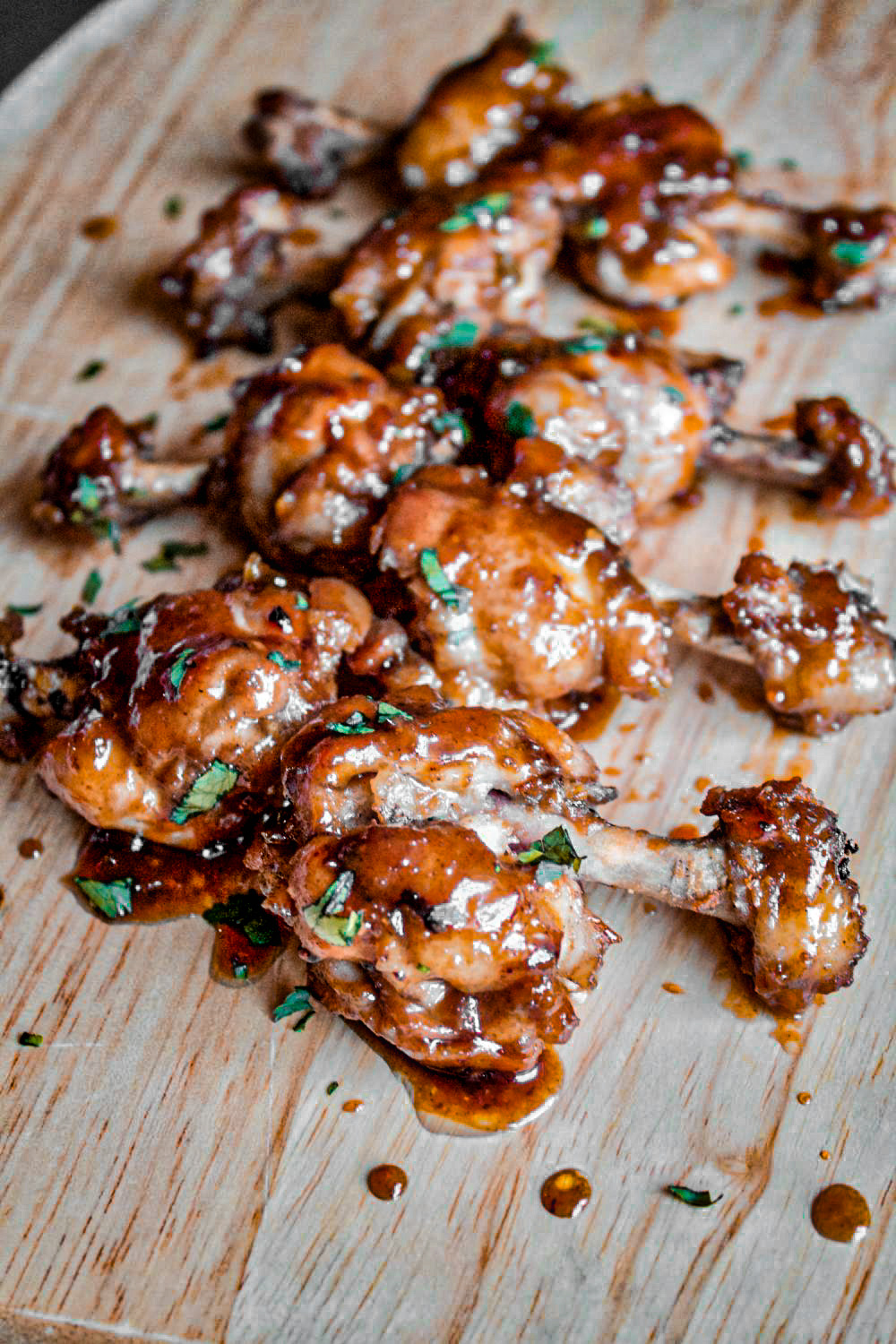 Oh how I love my Honey-Suya Chicken recipe! Ever since I created this recipe, I've made a couple of versions of it such as the original Honey-Suya Chicken Thighs.
Chicken lollipops are a version of chicken I've seen and tried so many times. They are so satisfying and fun to look at and eat! However, they always appeared super difficult to make…. until I made them and saw that they were easier than I thought.
This recipe uses the drum of a chicken wing and is the perfect appetiser/finger food. Surprise your loved ones by making this dish and they will definitely think you are a pro in the kitchen.
All you need are some chicken wings along with my original recipe. Make sure to separate the drums from the flats and tips. Then you make the chicken using the same ingredients and instructions as the original recipe. The only difference is that because they are so small, the wings only need 15 minutes on one side and 10 minutes on the other side before glazing and broiling.
But first, here is how to "lollipop" a chicken drum:-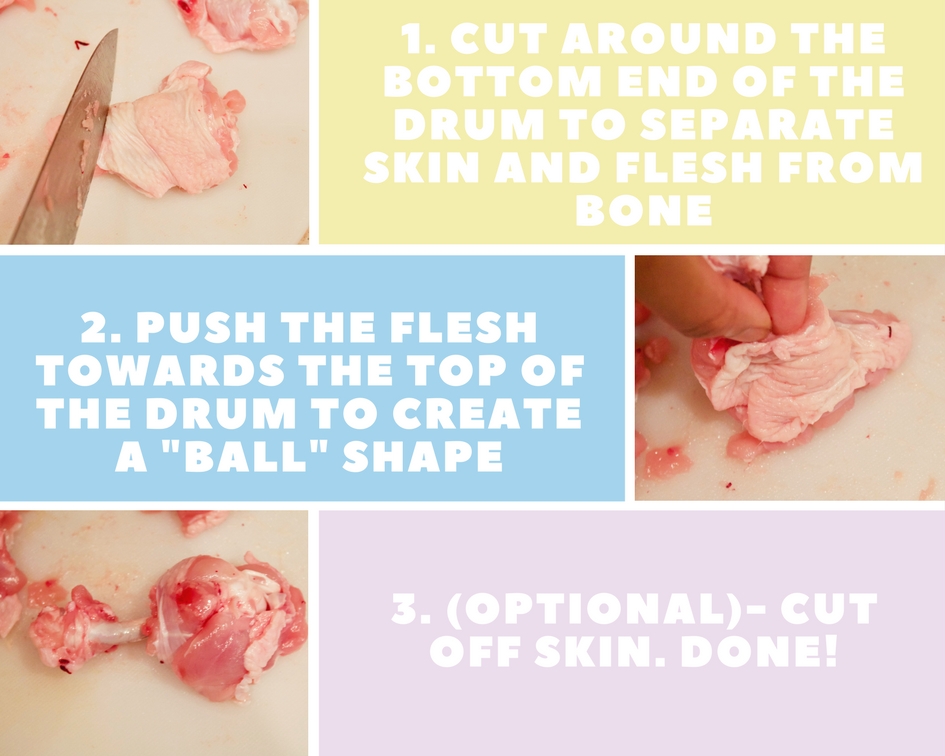 Thank me later when you make this recipe. You will not be disappointed.