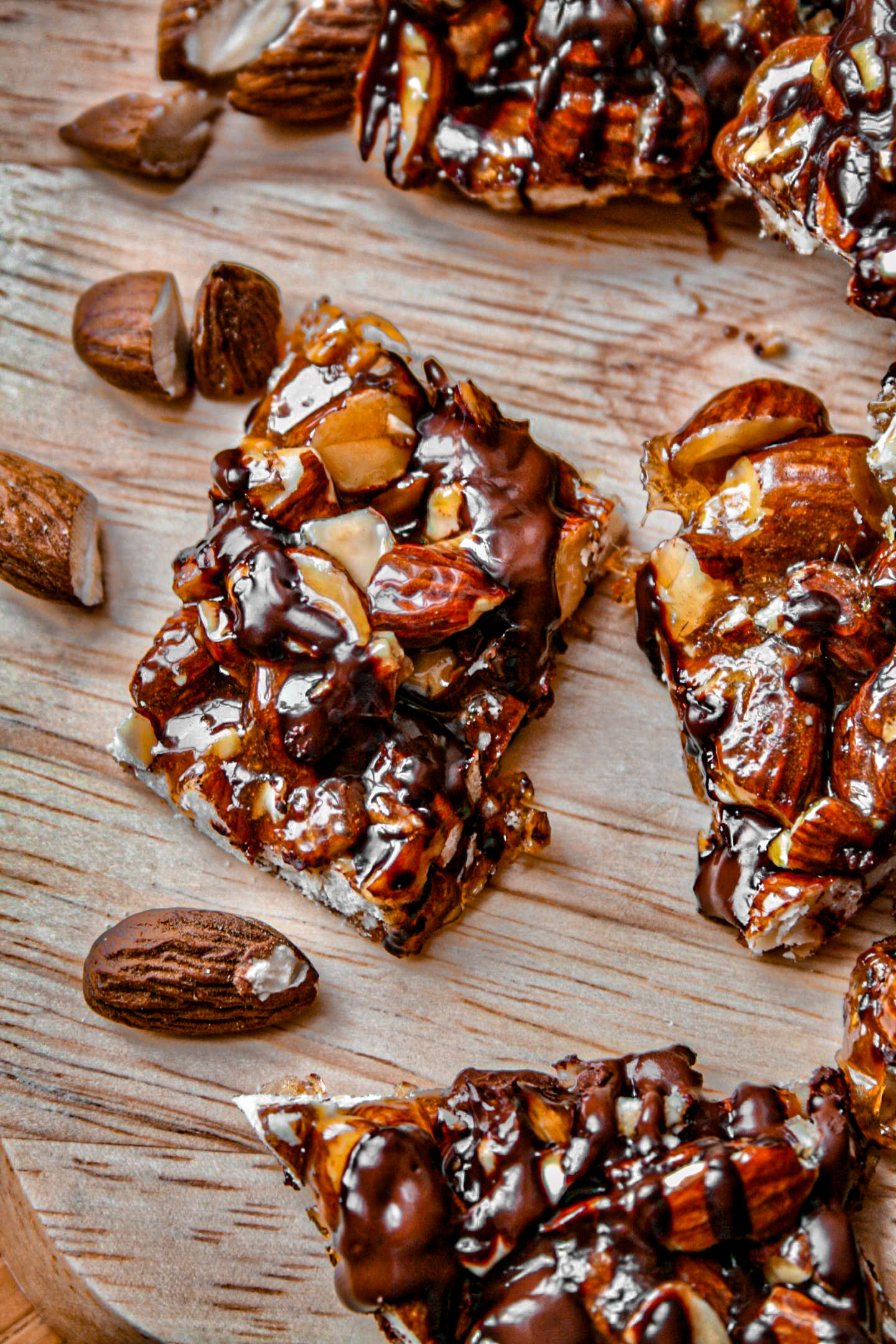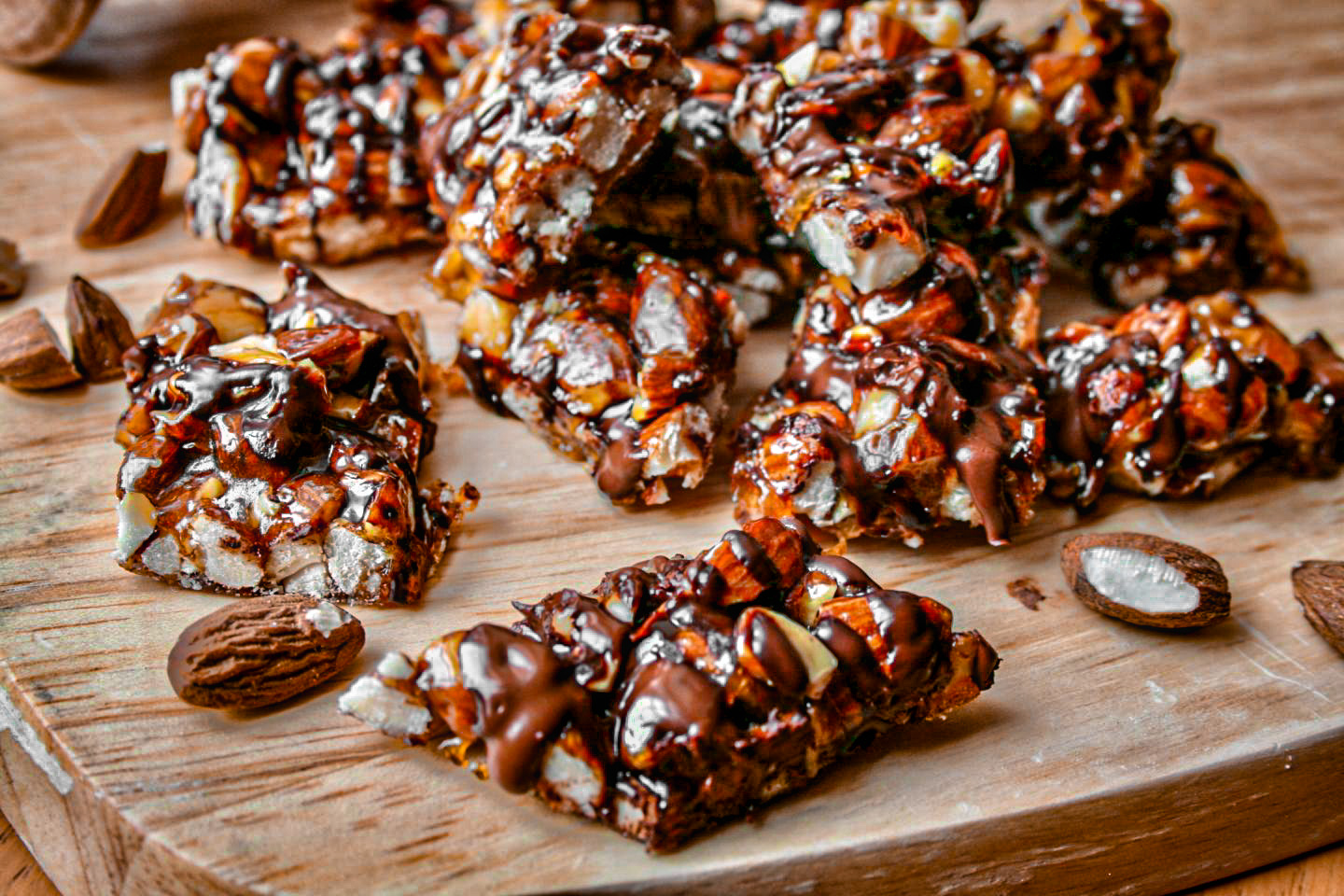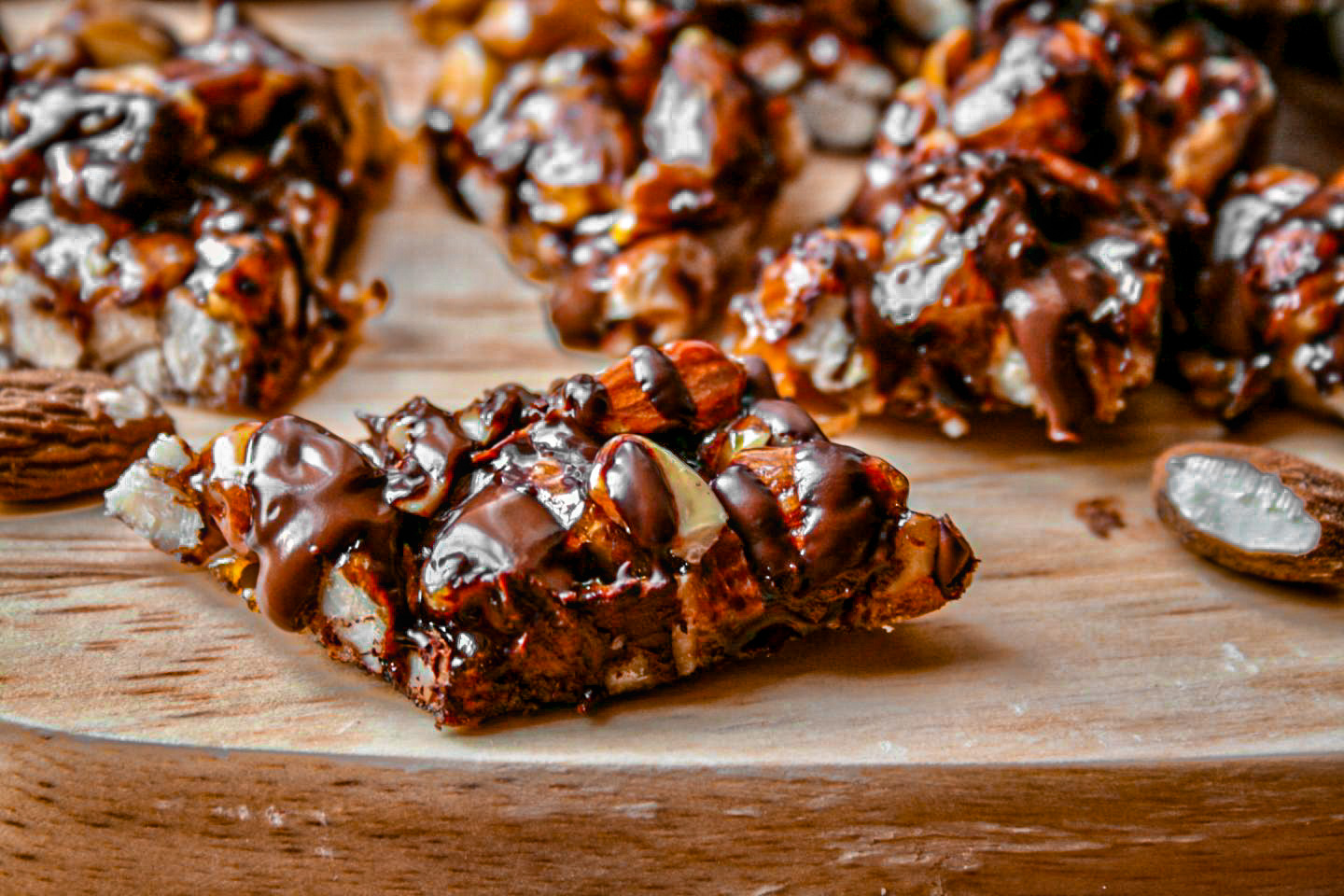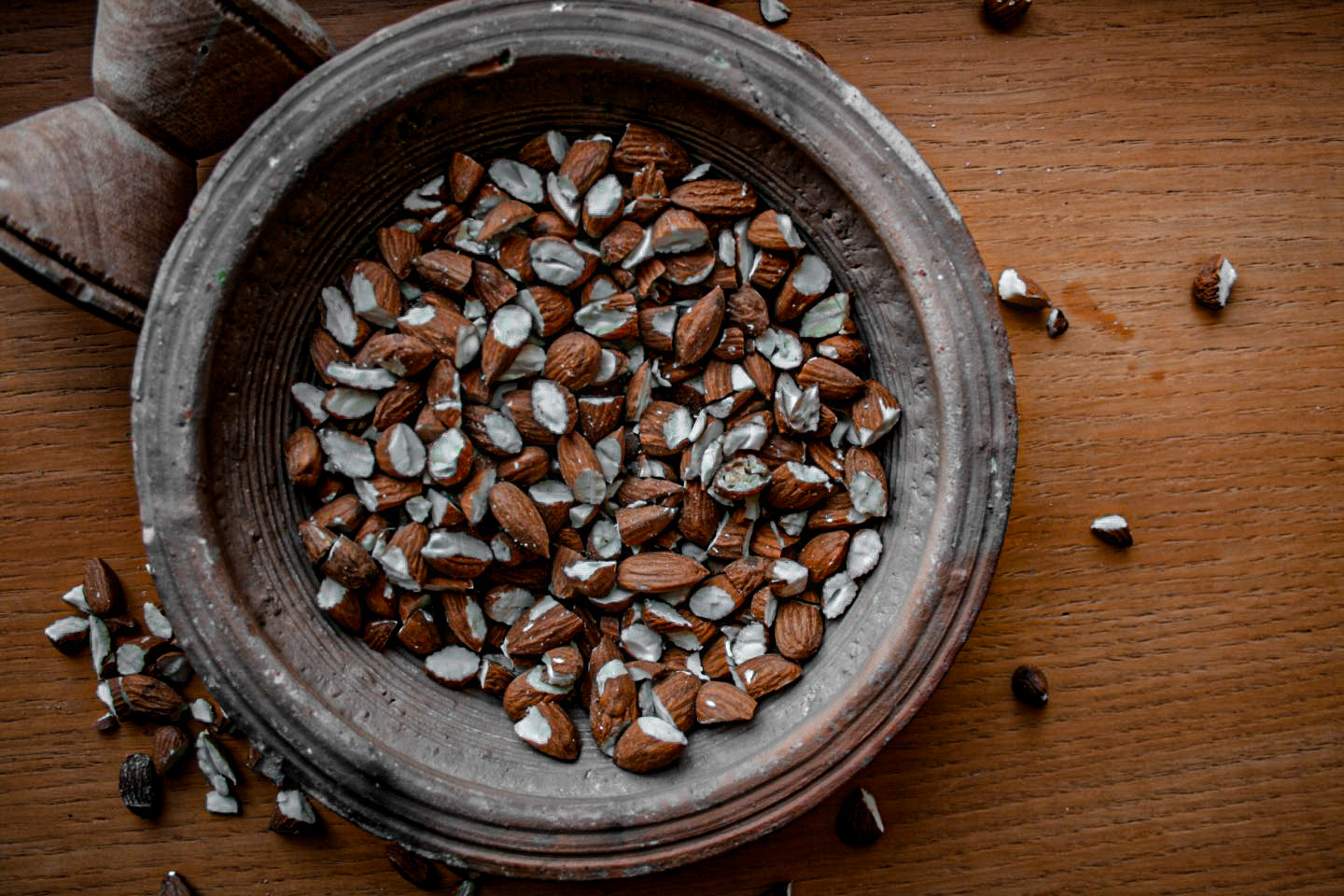 This recipe is a twist on a traditional Ghanaian snack called "nkatie cake" or what the Western world knows as "peanut brittle". The snack is usually made with peanuts but I decided to use almonds as they are a healthy fat that contain fibre, protein, magnesium and vitamin E. Almonds are known to have many benefits such as reducing blood sugar levels, blood pressure and cholesterol.
I also drizzled the nkatie cake with a cacao sauce made from cacao powder, the purest form of chocolate which is raw and less processed than cocoa. The cacao definitely took the bites to a new level and despite them not being the healthiest, made them feel like less of a sweet cheat! If you would like to learn how to make this simple recipe, then keep reading!
p.s. I burned my fingers making this recipe so please be careful with the melted sugar!
CACAO ALMOND "NKATIE CAKE" BITES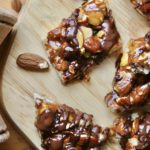 The Bites
200 g Almonds
150 g White/coconut sugar
The Cacao Glaze
2 tbsp Cacao powder
4 tbsp Water
The Bites
Crush your almonds into smaller pieces either with an asanka or using a knife.

In a pan, melt your sugar, continually stirring, until it turns into a golden brown caramel. (Be careful, caramel is extremely hot. I burned my fingers on my first attempt!)

Take your sugar off the heat and quickly add your almonds to the sugar. Stir until sugar coats the almonds completely until it forms a clump/ball.

Lay the clump/ball onto a chopping board. Using a greased rolling pin, roll your mixture out flat. With your knife, cut into small pieces.
The Cacao Glaze
Mix your cacao powder and water until it is a smooth syrup consistency. Add more cacao or water depending on the thickness of the glaze.

Drizzle over the bites and let cool for 30 minutes.

Enjoy!x