We all love chips….well at least most of us do. I'm certainly a huge fan of potato chips/fries and in this post I decided to step up my chip game by making baked cassava fries. If you've been following my blog for a while, you would be familiar with my baked yam chips recipe. Following along those lines, I decided to make some baked fries out of another staple in African homes, cassava.
Cassava is a tuberous, starchy root, similar to a yam, that is consumed in tropical countries. Cassava is high in fibre, which is essential for aiding digestion, lowering blood sugar levels and contributing towards weight loss.
In Kenya, cassava is prepared in the dish, Muhogo, where it is fried and spiced. In Ghana, cassava is used in many dishes such as fufu. I decided to go for a healthier take on deep-fried cassava chips by baking them, thus reducing the amount of oil (fat) that would be consumed. If you would like to know how to create this light bite then keep reading!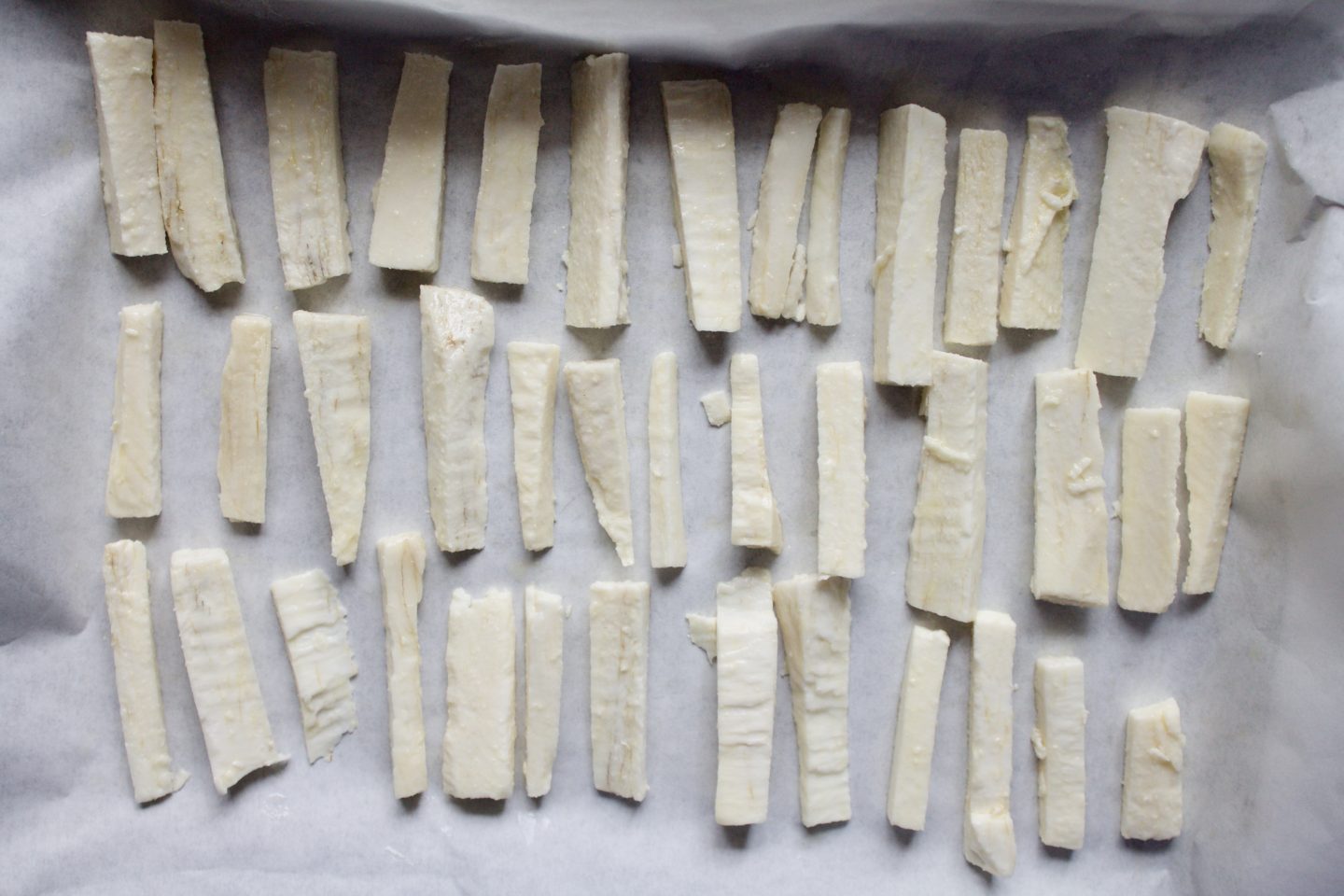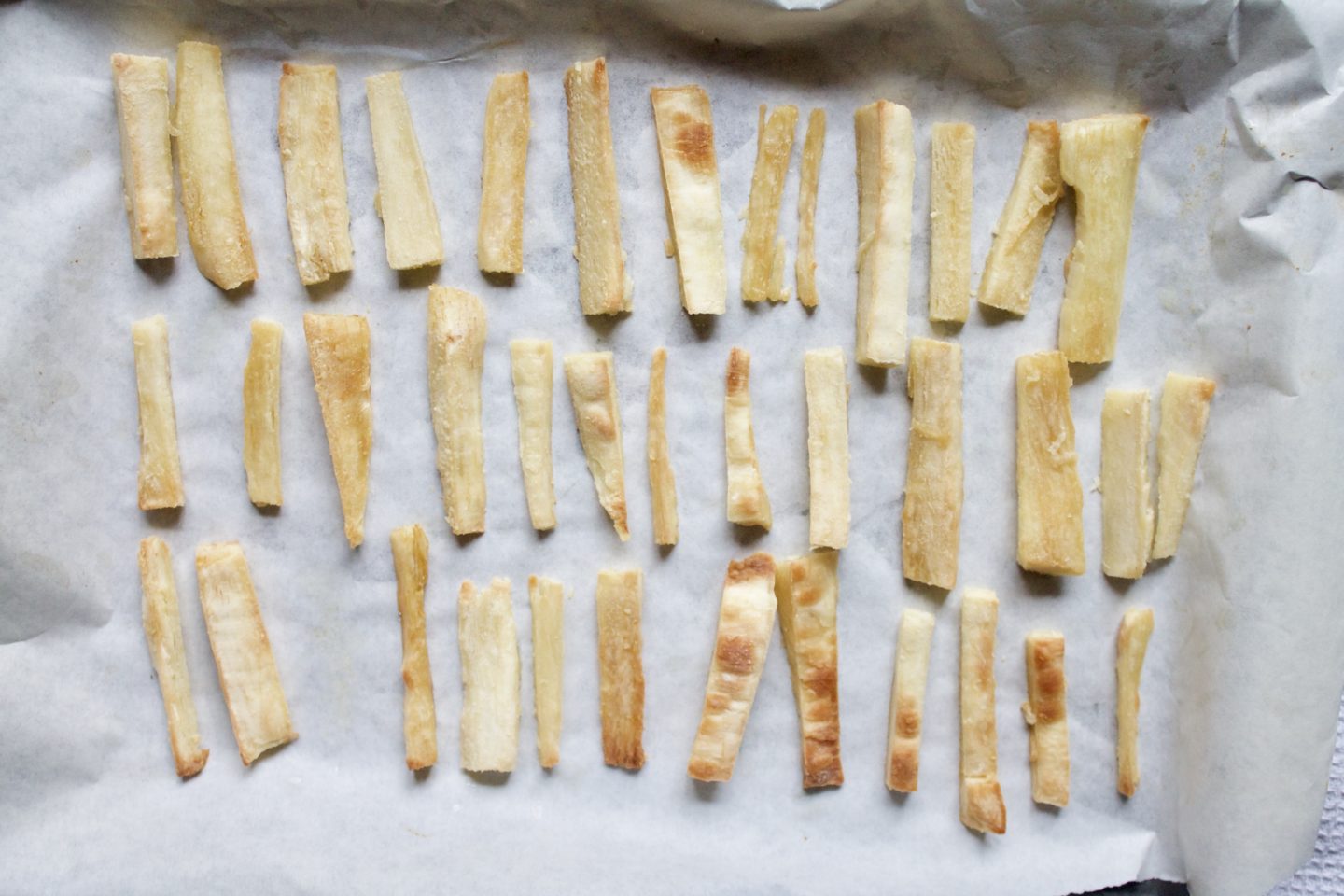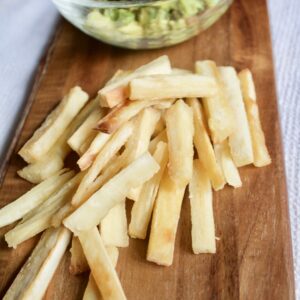 Baked Cassava Chips
Ingredients
206

g

Cassava

(Quantity depending on personal preference)

Salt

(To taste)

1

tbsp

Coconut oil
Instructions
Cut the skin off the cassava and skim the surface of the peeled cassava to get rid of any string.

Usually there is a string in the centre of the cassava which you should cut off to avoid a bitter taste.

Wash the cassava in water and cut it into chip/fry shapes. Ideally the strips should be the size of your index finger or thumb.

Sprinkle salt over the chips and drizzle the coconut oil on them, massaging the chips thoroughly.

Place the chips in the oven at 180*C on the grill setting for 30 minutes or until the cassava is cooked through. Make sure to flip them after 15 minutes in the oven.

Take them out when they are crispy, serve them with my signature guacamole recipe and enjoy! x
Nutrition
Calories:
223
kcal
Carbohydrates:
39
g
Protein:
1
g
Fat:
7
g
Saturated Fat:
6
g
Polyunsaturated Fat:
0.2
g
Monounsaturated Fat:
1
g
Sodium:
14
mg
Potassium:
279
mg
Fiber:
2
g
Sugar:
2
g
Vitamin A:
13
IU
Vitamin C:
21
mg
Calcium:
17
mg
Iron:
0.3
mg
I hope you give this recipe a try! Let me know what you think in the comments below!